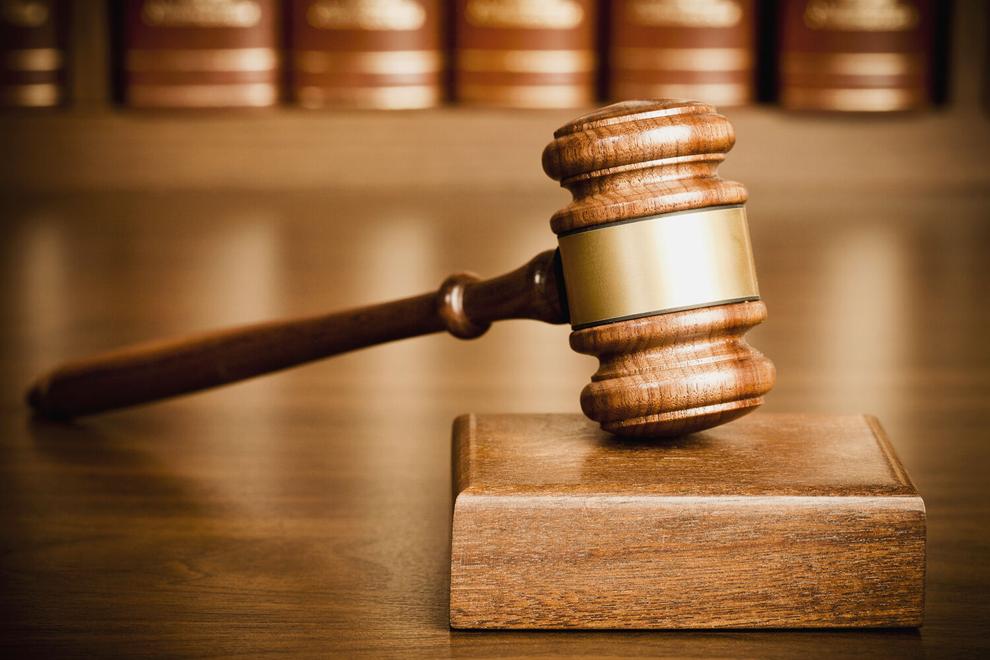 A Mora man wanted by the U.S. Marshals Service now faces several state charges after fleeing from police twice within 14 days.
Prosecutors this week charged 39-year-old Richard Angel Flores with vehicle theft, fleeing law enforcement, being a felon in possession of a firearm and several other counts after leading police on a high-speed chase through Las Vegas on Jan. 13, then on a high-speed chase that ended in Romeroville on Jan. 27.
Local law enforcement agencies were notified on Jan. 13 that Flores was wanted on a federal warrant and that he might be at a motel in Las Vegas, according to an affidavit for arrest filed in San Miguel Magistrate Court.
San Miguel County Sheriff's Office deputies visited the motel in the 1200 block of Grand Avenue where they witnessed Flores leaving the motel driving a green Ford F-250 truck towing a trailer.
A deputy initiated a traffic stop as Flores turned from northbound Grand onto Mountain View Drive. When the deputy exited his vehicle, Flores fled in the truck, according to the affidavit. The deputy got back in his vehicle and began chasing Flores who continued to flee and failed to stop at several stop signs.
Flores turned onto Seventh Street to avoid police and then drove onto a sidewalk near Legion Drive after nearly colliding with vehicles stopped at an intersection, the affidavit stated.
Flores returned to the roadway and continued north at speeds higher than 80 mph, and deputies called off the pursuit for safety reasons.
Police later located the truck and trailer abandoned on a county road south of Sapello, and prosecutors issued a warrant for the arrest of Flores.
On Jan. 27, New Mexico State Police officers received reports of two people unconscious in a Chevrolet truck parked on the shoulder of Interstate 25 near Serafina.
When officers arrived, both occupants of the truck appeared to be "limp" and an officer spotted drug paraphernalia inside the vehicle, according to a criminal complaint filed in San Miguel Magistrate Court. Police identified Flores as the man in the driver's seat.
Officers knocked on the window and woke Flores, but he shifted the vehicle into gear and fled north on I-25, according to the complaint.
Officers gave chase as Flores reached speeds of 100 mph. He then attempted to abruptly exit at the Romeroville off ramp and the truck slid off the road and crashed into a barrier.
Officers removed a 17-year-old passenger through the window, then pulled Flores out of the driver's door and arrested him.
Inside the truck, officers located a .40-caliber handgun on the driver's seat, according to the complaint. Officers also determined the truck had been reported stolen.
Flores told police that he'd been driving from Albuquerque to Mora and admitted that he and the 17-year-old passenger had been using fentanyl.
In the Jan. 13 case, Flores is charged with Felony aggravated fleeing of a law enforcement officer. He also faces nine misdemeanor traffic violations including one count of reckless driving, two counts of improperly overtaking a vehicle and six counts of failure to obey traffic control devices.
In the Jan. 27 case, Flores is charged with seven felonies for possession of a stolen vehicle, conspiracy to possess stolen vehicles, contributing to the delinquency of a minor, possession of a controlled substance and being a felon in possession of a firearm. He is also charged with two counts of aggravated assault upon a peace officer with a deadly weapon.
Flores faces six misdemeanors in the case as well, including DWI, failure to maintain traffic lane, speeding, not having a driver's license, refusing to stop for an officer and leaving the scene of an accident involving damage.
During a Monday hearing, Judge Philip Leger set a $20,000 cash-only bond for Flores. He remained in custody at the San Miguel County Detention Center as of this writing.
A search of federal court records did not show an active case against Flores; however, federal cases are often sealed by judges until investigations are completed. It's also possible for a warrant to be issued outside of a pending case.
Flores is scheduled to appear in Magistrate Court in Las Vegas on Feb. 7 and Feb. 9 for preliminary hearings in the state cases.