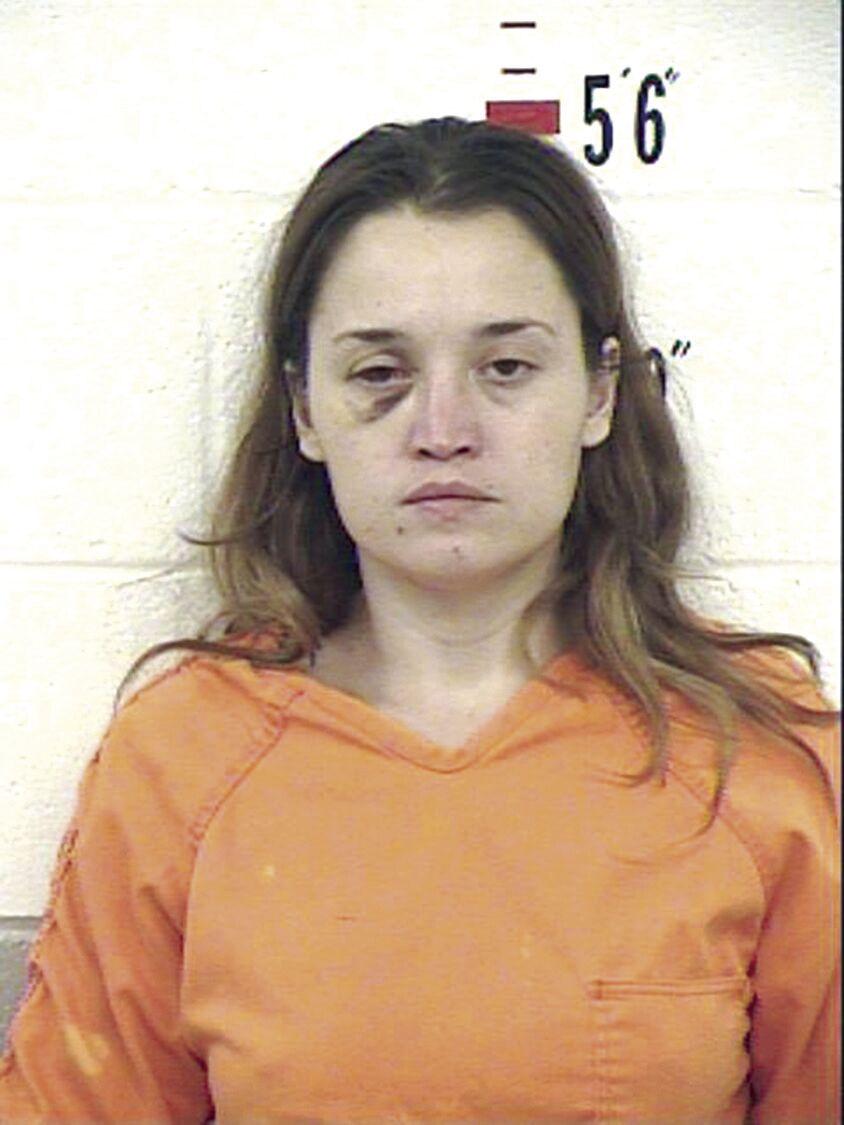 A Pecos woman has been charged in the death of a man found dead in an Albuquerque motel room late last month.
Johana Y. Quintana, 31, has been charged with an open count of murder and tampering with evidence following the June 21 shooting death of 37-year-old Kenny Rougemont.
The woman told police Rougemont's death was an accident, and that prior to the shooting, he'd choked and punched her. Police, however, accuse Quintana of changing her story during questioning.
Around 3 a.m. June 21, officers with the Albuquerque Police Department responded to a call about a possible dead body in a room at a Motel 6 near Interstate 40 and Coors Boulevard, on Albuquerque's west side.
Officers located Rougemont's body on the floor between two beds. Police located "numerous alcoholic beverage containers and articles of narcotic paraphernalia, including a glass pipe and syringes," according to a criminal complaint filed in Metropolitan Court in Bernalillo County.
APD detectives interviewed a man who admitted to being in the motel room at various points throughout the night. The man said he and Rougemont had been using methamphetamine and had taken unified blue pills while in the motel room, and said he returned later to find the door open and Rougemont dead.
Detectives reviewed video footage from the motel's cameras which captured images of Quintana leaving the room just before 2 a.m. "at a fast pace," according to the complaint. Police said Quintana then got into a gray Kia vehicle that had "distinguishable" rims and damage to the front end.
Police located the Kia later that day abandoned in Pecos. Detectives applied for a search warrant, and the vehicle was towed to an impound lot.
New Mexico State Police arrested Quintana in Pecos during the early morning hours of June 23, and she was transported to Albuquerque for questioning.
Quintana told police that Rougemont had been her boyfriend, but the two had split up several times because their relationship had turned violent. Quintana said Rougemont often hit her, had pointed guns at her and had choked her.
Quintana said she'd driven to Albuquerque to see Rougemont, but because so many people were in and out of the motel room, they spent the night at a nearby home where Rougemont rented a room.
The next morning, Quintana said Rougemont was talking about wanting to take part in a robbery, and that he stole a black 9 mm handgun from another room in the house. She said Rougemont and two other men then stole tires from a truck nearby, and later discussed selling them and splitting the profit. She said Rougemont also discussed wanting to sell the handgun to someone.
Quintana told police that when she and Rougemont were alone at the motel, he was doing meth and that he began going through items on her cellphone, accusing her of sleeping with other men.
When she denied it, she said Rougemont became angry and threw her on the bed and then choked her. She struggled to get away from him, and she said he then put a pillow over her face, according to the complaint.
Rougemont got off her before Quintana lost consciousness, but she told police he then hit her under her chin before shouting, "You want me to treat you like a little b----?"
He soon apologized, according to Quintana, but continued to act paranoid, constantly checking the window to see if anyone was outside. He told her to go to the back of the room, near the bathroom, as he checked the window, and Quintana said she grabbed a handgun that was sitting on the counter.
She told detectives she pointed the gun at him to "scare him off," but said Rougemont punched her in the eye and took the gun from her, and she ran from the bathroom.
However, according to APD detectives, Quintana's story changed when she later said she'd seen the gun as she was walking to the bathroom, grabbed it, then fired one shot toward the door. She said Rougemont charged her and punched her, and she fired a second shot which hit him. She said it was an accident, and that she ran from the room after the shooting.
An autopsy conducted June 22 by the Office of the Medical Investigator determined Rougemont died from a single gunshot wound to his chest.
Quintana did not contact police after the shooting, and told detectives she sold the gun to an acquaintance for gas money. Police photographed an injury to Quintana's eye but said they did not locate other injuries.
Quintana was booked into the San Miguel County Detention Center June 25 on a no-bond warrant for the Albuquerque shooting, as well as warrants relating to a December 2019 plea agreement.
On Dec. 16, 2019, Quintana pleaded guilty in First Judicial District Court in Santa Fe to one count of misdemeanor abandonment of a child for driving while intoxicated with a child in the car in 2018.
Under the terms of the plea agreement, Quintana was given 364 days of supervised probation. Terms of the agreement stated that she is not to violate any local, state or federal laws, or violate any terms of her release or probation.
No hearings were scheduled as of this writing and Quintana remained in custody at SMCDC.