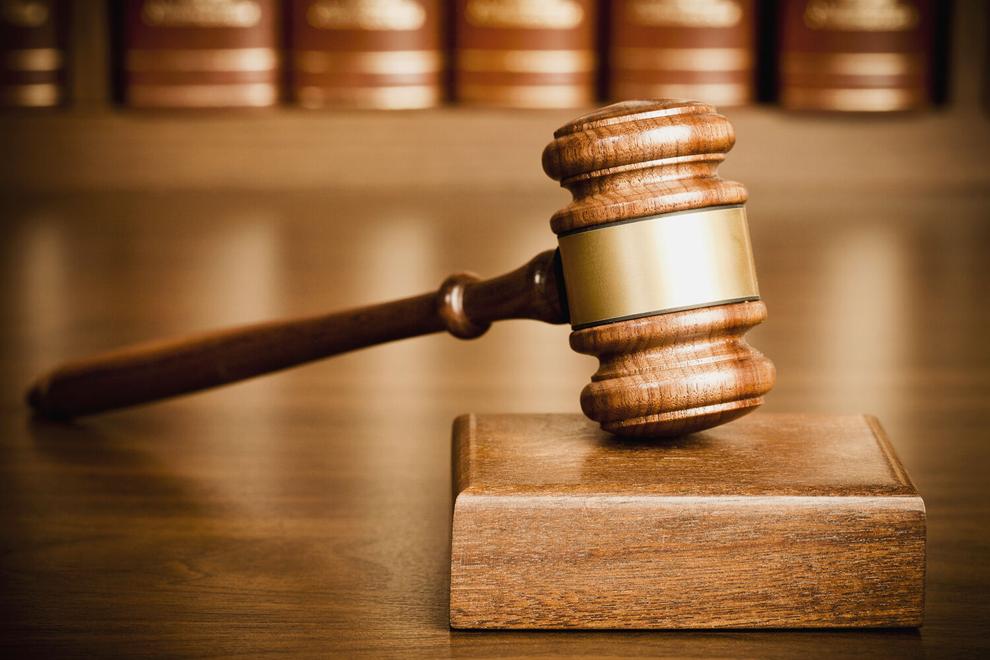 Two trials for murders that took place in 2021 are set to take place in early January 2023, in two different counties. 
The first is the case against Joaquin Sanchez, who is accused of shooting and killing his West Las Vegas classmate Joshua Vigil at a New Year's party last year. The other is the case against David Griego, who is accused of killing his neighbor John Serna in September 2021. 
Both cases involve charges of second degree murder, and the trials will take place the week of Jan. 9, 2023. 
Joaquin Sanchez trial
Sanchez is set to go on trial in Guadalupe County, where his trial was moved after District Court Judge Michael Aragon agreed with his defense attorney that holding the trial in San Miguel County would make it difficult to find impartial jurors. 
The extensive media coverage the case has attracted, as well as a billboard honoring Vigil, the shooting victim, played roles in that decision. 
Preliminary jury selection has already begun, and the final group of jurors will be selected prior to the trial beginning. In addition to the murder charge, Sanchez also faces a charge of negligent use of a deadly weapon, a misdemeanor charge. 
Sanchez has been on house arrest since the shooting took place on Dec 31, 2021. He has only been allowed to leave the house to visit with his attorney in Taos during that time. 
The deadly shooting took place at a party at Sanchez's house, and his parents were not home at the time of the incident. 
During questioning by investigators, Sanchez said he'd consumed two beers and three shots of Crown Royal whisky and had become "agitated" because some guests were throwing trash on the floor, according to the affidavit.
Sanchez told police he retrieved a rifle from his parents' bedroom. He said he didn't think the rifle was loaded, and that he walked into the kitchen, pointed the rifle at Vigil's head and pulled the trigger.
Multiple witnesses interviewed confirmed the details, with one witness saying he'd seen Sanchez with the rifle and that Sanchez said, "It's not loaded," according to the affidavit.
Sanchez's trial is scheduled for five days, Jan. 9-13. Prosecution is being handled by the Eighth Judicial District instead of San Miguel County's Fourth Judicial District, as one of the local district's employees is related to the shooting victim.
David Griego trial
Griego is set to go on trial in San Miguel County, after the case was moved away from Mora County for fears of not being able to provide him with a fair and impartial jury. 
Supplemental jury questionnaires are now being discussed between the prosecution and defense teams, and jury selection will take place prior to the trial beginning. 
Griego has been a free man since shortly after his arrest, when he posted a $5,000 bond to avoid pre-trial detention. It took months for charges to be filed following Serna's September 2021 death, with Griego being taken into custody in January 2022.
According to previous Optic reporting, on the morning of Sept. 12, 2021, Serna and two other men set out to install a propane tank. The men were headed up CR A042 when an ATV driven by Griego drove toward Serna, according to an affidavit filed in Mora Magistrate Court. The other men continued up the road.
Serna never arrived at the worksite, and one of the men went looking for him. The man found Serna dead, and Griego standing near his body armed with a .38-caliber revolver. Griego told the man he'd shot Serna because Serna had attacked him, according to the affidavit. Two area residents told police they'd heard three gunshots, a brief pause, then one more gunshot.
When NMSP investigators interviewed Griego, he told them that ever since the 2016 battery, he'd been "terrified" of Serna, according to the affidavit.
Griego said he'd been taking cattle to the national forest that September morning, and that he always carried a firearm when doing so. He said he'd pushed his cattle onto a trail on private land — a trail he said he'd been given permission to use — and that when Serna saw him and the cattle on the trail, Serna told him he wasn't supposed to be on the trail.
Griego told police that Serna climbed off a backhoe he was driving, then began running toward him. Griego said he thought Serna had armed himself with a rock and that he'd threatened to give him "another beating."
As Serna approached, Griego said he fired a shot at the ground that was meant to scare Serna; however, Serna continued running toward him. Griego fired two more shots, he said, striking Serna at least once.
The trial is set to begin on Jan. 9, and is scheduled through Jan. 17 in the courtroom of Jason Lidyard.