Two men have been charged in a shooting earlier this month that sent a Las Vegas man to the hospital.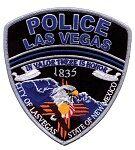 Agua L. Ramirez, 18, of Las Vegas, was arrested Saturday and booked into the San Miguel County Detention Center. An arrest warrant was issued for Devin F. Morales, 21, also of Las Vegas, the district attorney's office confirmed Monday.
Both men face five felony charges: shooting at or from a motor vehicle resulting in injury, aggravated battery with a deadly weapon, tampering with evidence and two counts of aggravated assault with a deadly weapon.
The arrest and arrest warrant follow a week-long investigation by the Las Vegas Police Department that began Aug. 9 when police responded to Alta Vista Regional Hospital where a man was being treated for a gunshot wound in his "upper torso," near his armpit, according to police.
The man told police he and a friend were at the Allsup's at South Grand Avenue and Alamo Street when his friend got into a physical fight with Morales, according to an arrest affidavit filed Monday in San Miguel Magistrate Court.
Following the fight, the man and his friend got into an SUV and fled the area. He said Ramirez and Morales followed them, driving a red or maroon Chrysler 300.
He told police they'd managed to get away from Ramirez and Morales, but later while they were traveling east on University Avenue, they stopped at the light at University and Grand Avenue. In the southbound lanes of Grand, they saw the red Chrysler pull in front of them. As it passed, someone fired shots at them, according to the affidavit.
Police inspected the SUV the man was riding in, finding a bullet hole in the front windshield and a hole in the passenger seat.
Investigators located a red Chrysler  300 on Aug. 10. The car was registered to the mother of  Ramirez, and it was towed while investigators awaited a search warrant.
Early the next morning, police searched the car and found a holster for a handgun along with a shoe print on the passenger side floor. The shoe was a size 10 1/2 Nike with the word "Jordan" printed on it, according to the affidavit.
Ramirez was arrested Friday, wearing a size 10 1/2 Nike Jordan shoe. He confirmed there had been a physical altercation between Morales and another man, and told investigators that prior to the fight, he and Morales had been approached by the two men about buying a firearm, according to the affidavit.
Ramirez told police both parties left the area, but when he and Morales were at the intersection of Tilden Street and Grand, he thought someone in the SUV shot at them, and admitted that afterward they decided to "chase them down," according to the affidavit. He told police that they lost the SUV, but soon located it at University and Grand, and said that Morales then fired three rounds toward the SUV as they
passed it.
During a hearing Monday, Judge Melanie Rivera set bond for Ramirez at $10,000 unsecured, and released him to the custody of his mother.
He was released from SMCDC Monday evening, and ordered to house arrest. Ramirez has no adult criminal record and is scheduled to appear in Magistrate Court Sept. 21 for preliminary hearing.
An arrest warrant for Morales has been issued. This is the second active warrant for his arrest. The first was issued in July in a case stemming from traffic charges where he was charged for not having proof of insurance, not wearing a seat belt and other traffic charges. The arrest warrant was issued in late July after he failed to pay court fines and failed to appear for a payment hearing.
Morales has previously been convicted of possession of a controlled substance in 2018, and in September 2019, he pleaded guilty to felony receiving stolen property in a plea agreement. The charge came from an April 2019 incident when police located a stolen .45-caliber handgun on him during a search. Under the terms of the plea agreement, he was placed on supervised probation for 18 months.