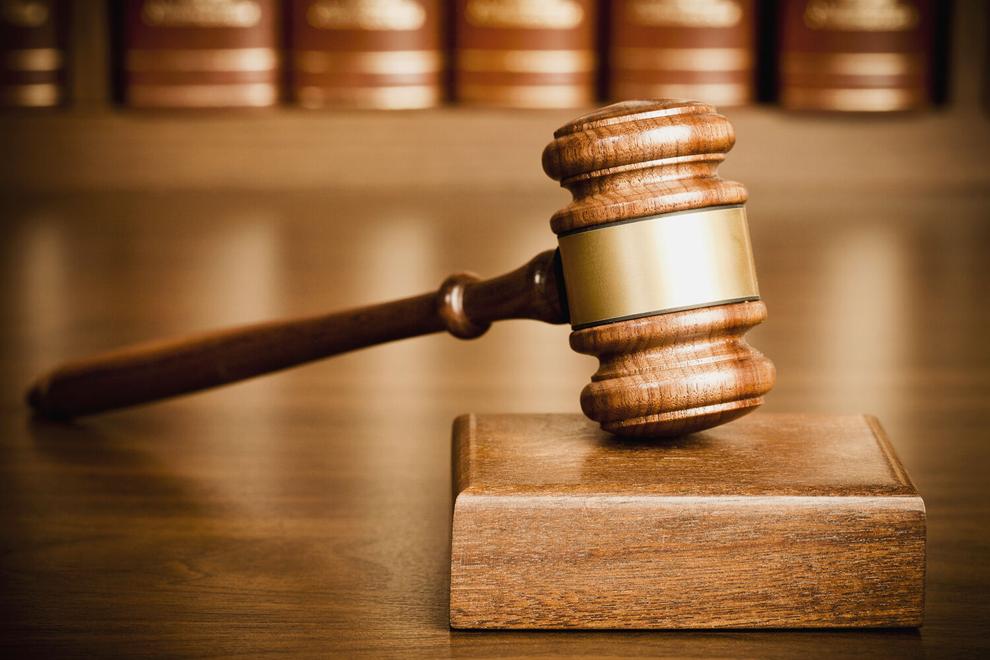 A Las Vegas man received an 18-year prison sentence in two combined drug trafficking cases from last year. The sentence is part of a plea agreement that avoided a trial.
As part of a plea agreement reached earlier this month, 34-year-old Estevan J. Gutierrez pleaded guilty to trafficking cocaine and heroin, along with a firearms charge.
Gutierrez — who's identified in some court documents as Steven Gutierrez — was arrested Jan. 15, 2021, after a New Mexico State Police officer pulled Gutierrez over for not having a license plate visible.
The officer located a bag by the driver's seat that contained powder cocaine, heroin and several pills, including hydrocodone, oxycodone and buprenorphine.
Gutierrez  was arrested again on July 11, 2021, after running from an officer with the Las Vegas Police Department. The officer ultimately used a taser to stop Gutierrez, and during a search, police located four baggies containing Suboxone strips, methamphetamine, heroin and several types of pills, including fentanyl.
Police obtained a search warrant for Gutierrez's cellphone and a backpack he was carrying. The warrant was executed on July 20, 2021, and inside the backpack, police located a 9 mm handgun, a magazine and several loose 9 mm rounds.
Gutierrez was previously convicted for trafficking controlled substances and was therefore legally barred from possessing a firearm.
Fourth Judicial District Attorney Tom Clayton said the conviction provides some relief for the community that has suffered from the "ills of drug addiction," and a slew of other crimes like burglaries, robberies and homicides that are often related to addiction.
"Studies show that drug overdose and related deaths within our State and County are at significant levels," Clayton said. "Efforts to attack these problems are ongoing and we are committed to address them."
Gutierrez faced a total of 14 felony charges in the two cases. The plea agreement avoids trials in both cases and Gutierrez pleaded guilty to trafficking cocaine, trafficking heroin, distribution of buprenorphine and being a felon in possession of a firearm.
Gutierrez will receive 463 days of sentence credit for time served in jail while he awaited trial and sentencing.