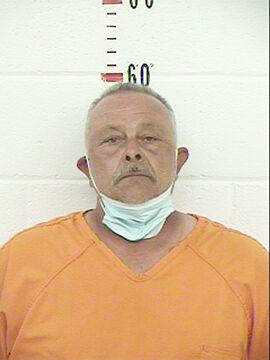 An Ilfeld man faces seven felony charges after allegedly being involved in a shootout with his uncle Monday morning. 
State police allege Leroy Padilla, 52, got into an argument on a property off Frontage Road 2116 near the Pecos River gas station. He also allegedly struck a vehicle owned by a different family member with his truck during the incident. 
According to documents filed in San Miguel County magistrate court, Padilla drove by his uncle's property around 9 a.m. Monday. He told police he saw his uncle yelling at him in the front yard as he drove by. His uncle told police Padilla raised a firearm in his direction as he passed and then returned a few minutes later. 
Police say Padilla stopped and began arguing with his uncle, at which point the driver of a blue Toyota car pulled up behind his truck. Padilla allegedly put his truck in reverse and hit the Toyota at least three times. 
Padilla then allegedly grabbed a handgun from his truck and "fired all the ammunition in his magazine," at least seven shots, according to the criminal complaint. 
In his statement to police, Padilla said, "I was trying to kill that f*****."
Police say Padilla's uncle fired six rounds from a revolver during the shootout. They believe he was acting in self defense. 
No one was hurt. The Toyota sustained moderate damage to the front end. 
Padilla was booked into the San Miguel County jail just after 6 p.m. Monday. He was charged with aggravated battery, shooting at or from a motor vehicle, shooting at an occupied building, criminal damage to property and three counts of aggravated assault. 
He was released on a $10,000 bond and placed on house arrest. Padilla will have a preliminary hearing at 10 a.m. Oct. 12 in magistrate judge Melanie Rivera' courtroom.