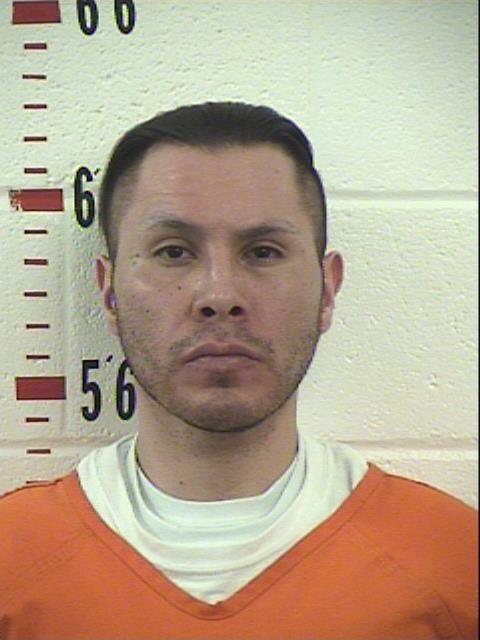 A Villanueva man pleaded no contest last week to second-degree murder in the death of his cousin in 2017.  The plea was part of an agreement that avoids a trial in the case.
Richard Joseph Griego, 35, was initially charged with first-degree murder and tampering with evidence in the death of 37-year-old Jimmy Griego in March of 2017. A trial was scheduled to begin March 1, but Fourth Judicial District Attorney Tom Clayton announced Friday that Richard Griego had accepted a plea agreement.
As part of the agreement, Richard Griego pleaded no contest to tampering with evidence, as well as a lesser charge of second-degree murder.
A sentencing hearing is scheduled for March 21 before District Court Judge Abigail Aragon. Griego could receive between ten to 18 years in prison, according to Clayton.
Griego was arrested March 29, 2017, after a woman reported seeing Richard Griego push Jimmy Griego off a bridge and into the Pecos River.
The woman said she'd been traveling along NM 3 when she saw a white pickup driving northbound with Jimmy Griego in the bed of the truck. She said Jimmy Griego was alive at the time, but that he looked "terrified," according to an affidavit filed in San Miguel Magistrate Court in 2017.
The woman watched the truck in her rear view mirror as it pulled off the road. She told police that Richard Griego exited the truck with something in his right hand, but she could not identify the object.
She turned around and drove toward the bridge, arriving just as Richard Griego pushed Jimmy Griego over the bridge and into the river below, according to the affidavit. The woman told police that Richard Griego got back in the truck and drove away.
The body of Jimmy Griego was located in the river approximately one mile from the bridge. He was submerged in the water and lodged in an irrigation gate. An examiner with the Office of the Medical Investigator found signs of blunt force trauma and two lacerations to the head of Jimmy Griego.
Following the arrest of Richard Griego, he underwent several evaluations to determine competency to stand trial,  ultimately being found competent in August of 2021.
"This case has been pending for nearly five years," Clayton said. "I appreciate the patience of the victim's family as this case was being prosecuted."
Richard Griego was convicted in a separate case in October for being in possession of a deadly weapon while incarcerated at the San Miguel County Detention center awaiting trial for murder. He was sentenced to nine years in prison in that case.
Griego still faces charges of battery upon a peace officer from a March 2021 incident where he's accused of punching a corrections officer at the San Miguel County Detention Center. He's scheduled to appear in Magistrate Court March 3 for a preliminary hearing in that case.