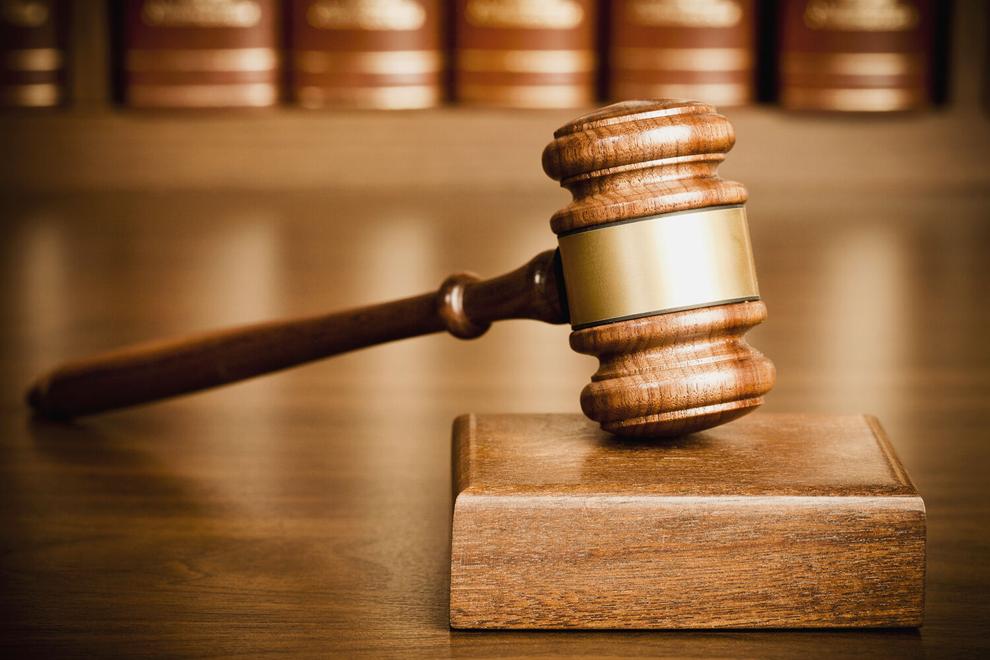 A Las Vegas woman and her grandfather were shot and killed in November 2020 as portions of the double homicide were streamed live on Facebook. Last month, a wrongful death lawsuit was filed in District Court in Las Vegas.
The suit was filed Nov. 8, 2021 — on the one-year anniversary of the day 23-year-old Cristal Cervantes and her 89-year-old grandfather Victor Cervantes were killed inside a home on Peggy Lane. Alejandro Alirez, now 24, has been charged with two counts of first-degree murder in the shooting.
The suit — filed by Cristal Cervantes' mother, Wanda Martinez, through her attorney Arturo Nieto — names multiple defendants, including the City of Las Vegas and the Las Vegas Police Department; San Miguel County and the San Miguel County Sheriff's Office; the New Mexico Department of Public Safety and New Mexico State Police.
Others named as defendants in the suit are former LVPD Chief Adrian Crespin, LVPD Sgt. Elias Rael, Undersheriff Mike Padilla, Deputy Jayme Vigil, NMSP Lt. Hugo Munoz, NMSP Sgt. Mark Lucero, NMSP Patrolman Miguel Sena, along with a police dispatcher (referred to in the suit as John Doe 1), and nine other officers and deputies (referred to in the suit as John Doe 2 through John Doe 10).
The lawsuit alleges that police failed to "competently investigate and take appropriate action on the known and foreseeable criminal violations of law," that officers and deputies breached their duty and that Cristal Cervantes' death was a "direct result" of that breach of duty.
Nieto told the Optic the situation was unique because, due to Alirez's Facebook livestream, law enforcement officers had a "window" into what was going on inside the home. However, Nieto said that even without that window, the lack of communication was "unconscionable" and prevented actions that could have saved lives.
"From beginning to end, there was a lack of communication, poor supervision, poor training, poor decision making — from the ground level all the way up," he said. "Things could have been handled differently and lives could have been saved."
Martinez is seeking a monetary judgement from the court under the Wrongful Death Act to compensate for "negligence," including the expenses of funeral and burial, and "the pain and suffering experienced," according to the complaint filed in District Court.
That monetary figure would be determined by a jury, but Nieto said the case is about more than that.
"The main motivation behind filing this is so this doesn't ever happen to another family again," he said.
Police response
In an amended complaint filed in District Court Nov. 11, Martinez's attorney detailed the events of the day Cervantes and her grandfather were killed.
The suit alleges all the defendants failed to take appropriate actions to prevent Cervantes' death, and that police "breached the duty" to investigate and act in a "reasonably prudent manner," which led to  Cervantes and her grandfather being "tortured for nearly one hour."
Referencing police call sheets and dispatch records, the suit outlines the events of that day, and the response from local, county and state law enforcement agencies.
Around 2:30 p.m. on Nov. 8, 2020, Cervantes called Martinez to say Alirez was acting "erratically," and that she was afraid of him.
Around 2:45, Cervantes' family members asked San Miguel County Sheriff's Deputy Jayme Vigil to perform a welfare check at the home on Peggy Lane, telling the deputy that Alirez was armed, acting erratically and had a history of mental illness, according to the complaint.
Records show that sheriff's deputies arrived at the home on Peggy Lane at 2:58 and knocked on the door. They heard a single gunshot and a woman scream. Deputies drew their weapons and "tried unsuccessfully" to open the front door before taking cover behind police vehicles.
Alirez began livestreaming on Facebook at 3:01 when he showed Victor Cervantes dead of an apparent gunshot wound. Moments later, Alirez aimed a gun at Cristal Cervantes and fired one shot, which appeared to strike her, according to the complaint.
LVPD dispatch assigned three units to the call, with Sgt. Rael, the ranking officer, arrived at 3:08. The suit alleges that an NMSP officer arrived at approximately 3:14, but his  presence at the scene was not acknowledged by NMSP dispatch until nearly 3:30.
Around the same time, Cervantes' relatives who were at the scene notified Sgt. Rael that Alirez was broadcasting the activities inside the home live on Facebook.
Nine minutes into the livestream, Alirez showed that Cervantes was alive, and NMSP Patrolman Sena gave notice to all officers that due to her being alive and being held hostage, officers were authorized to use deadly force on Alirez.
The suit alleges that Sena's directive "appears to comprise the entirety of the NMSP's command presence," and though he wasn't physically present at the scene, he constituted NMSP's ranking command on scene.
At various times during the livestream, Alirez gave proof that Cervantes was alive, though he expressed surprise that she had not yet died from her gunshot injury. Around 3:30 Alirez narrated what was going on, saying at one point: "you can still hear her breathing." She can be heard coughing one minute later.
An NMSP Tactical Team and Crisis Negotiation Team were activated around 3:25. The Facebook livestream ended seconds before 3:52 p.m.
The Tactical Team and Crisis Negotiation Team arrived at the scene around 4:50. As the Tactical Team prepared to enter the home, crisis negotiators announced that Alirez was going to be exiting the home.
Around 5:24, Alirez surrendered to deputies. Cervantes and her grandfather were found dead inside the home.
"Had law enforcement personnel reasonably employed reasonably accessible intervention, Cristal Cervantes would not be dead," the complaint stated. "Had law enforcement personnel been properly trained and supervised, Cristal Cervantes would not be dead."
Alirez Charged
Alejandro Alirez, who is identified in some court records as Alejandro Sanchez-Alirez, was arrested Nov. 8, 2020, and booked into the San Miguel County Detention Center, charged with two counts of first-degree murder.
Prosecutors filed a motion days later to hold Alirez without bond until trial, and the order was granted by the court. An amended criminal complaint later charged Alirez with one count of being a felon in possession of a firearm after prosecutors learned Alirez had previously been convicted of a felony in Colorado.
Alirez is also charged with four counts of aggravated assault on a peace officer, and one count of shooting at an occupied building.
The court ordered a competency evaluation for Alirez on Nov. 23, 2020, after Alirez refused to exit his jail cell to attend a court hearing. All court proceedings in the criminal case are on hold until the evaluation is completed.