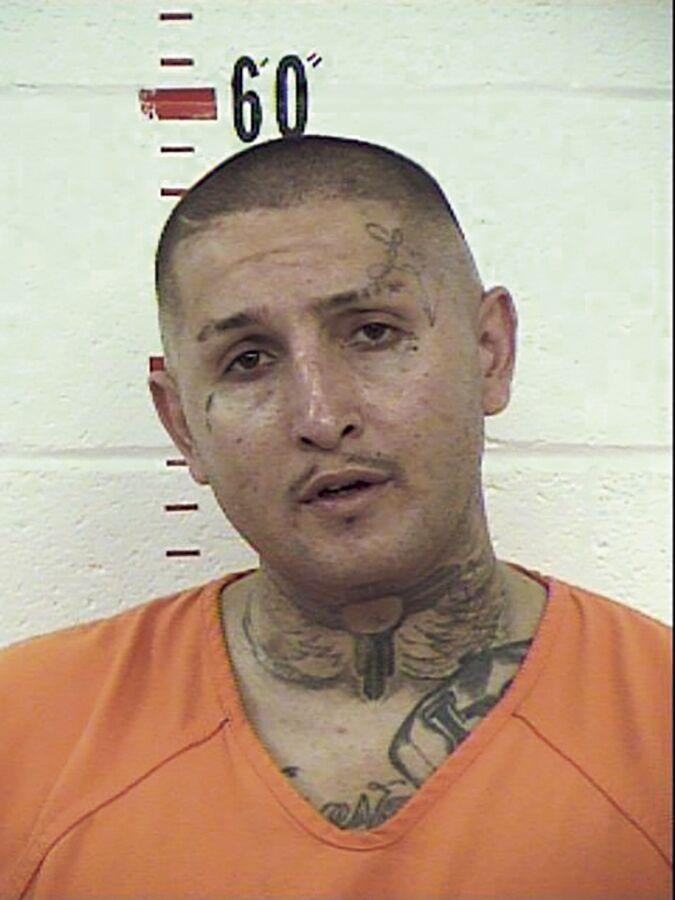 A Chacon man faces three felony charges after allegedly shooting a man in the leg on Railroad Avenue last week. 
Preston Martinez, 34, is accused of shooting Jose Eversole following an argument outside an RV trailer. He faces charges of aggravated battery, possession of a firearm by a felon and negligent use of a deadly weapon. 
Just after 9 p.m. Nov. 16, police were called to the 1000 block of Railroad Avenue in response to a call of a shooting. 
A woman told police that her grandson, later identified as Eversole, had been shot near her residence. Eversole later told his grandmother that "Travieso," later identified as Martinez, had been the shooter. He then left the scene, but returned later and spoke to investigators. 
Eversole said he had been arguing with his brother outside the RV when Martinez walked out of the RV with a gun. Eversole said he knew Martinez would shoot him and told him, "Shoot me. I know you won't shoot me," according to court records. Eversole said Martinez then shot him in the leg. 
Eversole refused medical attention at the scene, but police witnessed a gunshot wound in his thigh, with an exit wound in the back of his leg. 
Martinez has three prior felony convictions, including an aggravated battery case in 2016, as well as a robbery and aggravated fleeing case in 2019. 
Eversole has recently been involved in a custody battle over his children with his former partner, Lexus Eversole. Jose Eversole claimed that Lexus had improperly taken his two children, in violation of a voluntary custody agreement. However, the case was recently dismissed by prosecutors, the day before the shooting took place. 
Martinez remains in the San Miguel County Detention Center, as of this writing. He is scheduled for a preliminary examination in the courtroom of Christian Montano on Dec. 2.