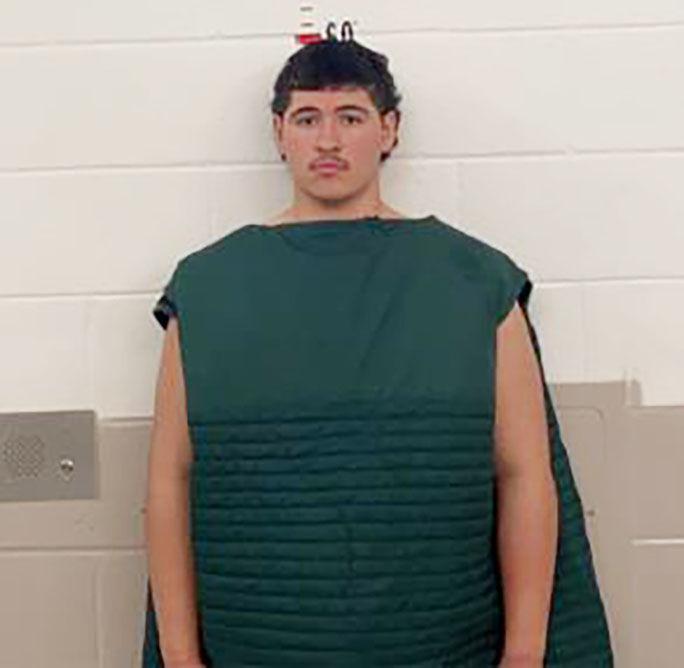 Bond money originally paid to secure the release of an 18-year-old murder suspect has been returned to the family, with Judge Michael Aragon reducing the terms of his release to personal recognizance. 
Joaquin Sanchez, 18, faces a charge of second degree murder and a charge of  negligent use of a deadly weapon following a shooting on New Year's Eve that killed a 17-year-old West Las Vegas student. 
When he was originally charged, Sanchez was given a $100,000 bond to be released from jail, with 10 percent of that needed to secure his release. His family paid the bond, and he was released from jail on house arrest with a GPS monitor. 
Now, more than three months after that fatal shooting, the money has been returned to his family after his lawyer successfully convinced the court that Sanchez poses no flight risk, with strong family ties to the area. He also did not have a prior criminal record. 
He will, however, remain on house arrest with a GPS monitor, which his lawyer was unsuccessful in convincing the court was no longer necessary. 
The shooting took place on New Year's Eve during a party at Sanchez's home. His parents were not present during the party. 
According to previous Optic reporting, during questioning by investigators, Sanchez said he'd consumed two beers and three shots of Crown Royal whisky and had become "agitated" because some guests were throwing trash on the floor, according to the affidavit.
Sanchez told police he retrieved a rifle from his parents' bedroom. He said he didn't think the rifle was loaded, and that he walked into the kitchen, pointed the rifle at Vigil's head and pulled the trigger.
Multiple witnesses interviewed confirmed the details, with one witness saying he'd seen Sanchez with the rifle and that Sanchez said, "It's not loaded," according to the affidavit.
In court documents, Sanchez's lawyer has attempted to claim that his client's belief that the gun was not loaded should drop the charges to involuntary manslaughter. However, he is still charged with second degree murder at this time. 
Prosecution has been turned over to the Eighth Judicial District, because the shooting victim was directly related to someone in the local Fourth Judicial District Attorney's Office. The Eighth Judicial District typically covers Colfax, Union and Taos counties.
No further court dates have yet been set in the case against Sanchez.