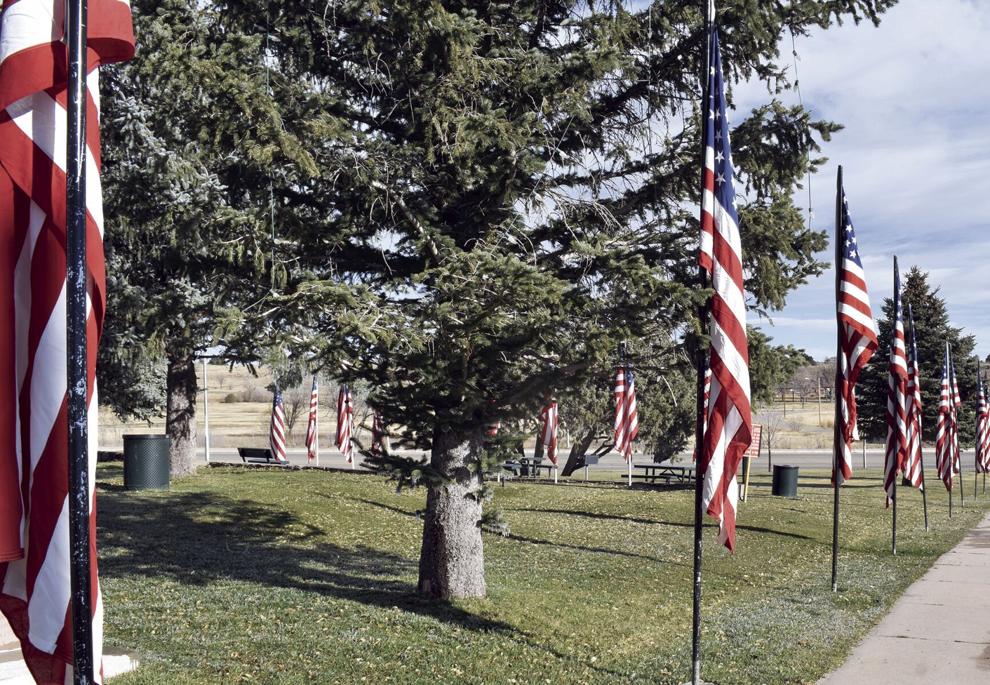 For veterans in the community like Gary Ludi, serving is all they know how to do. They served their country in foreign wars, doing whatever was asked of them. Now, they serve the community and the needs of other veterans however they can, a role that is never-ending. And yet, for years, these veterans have felt neglected by the city government, which they feel has viewed them as an afterthought. That's something Mayor Louie Trujillo and the city council is now trying to change, one step at a time.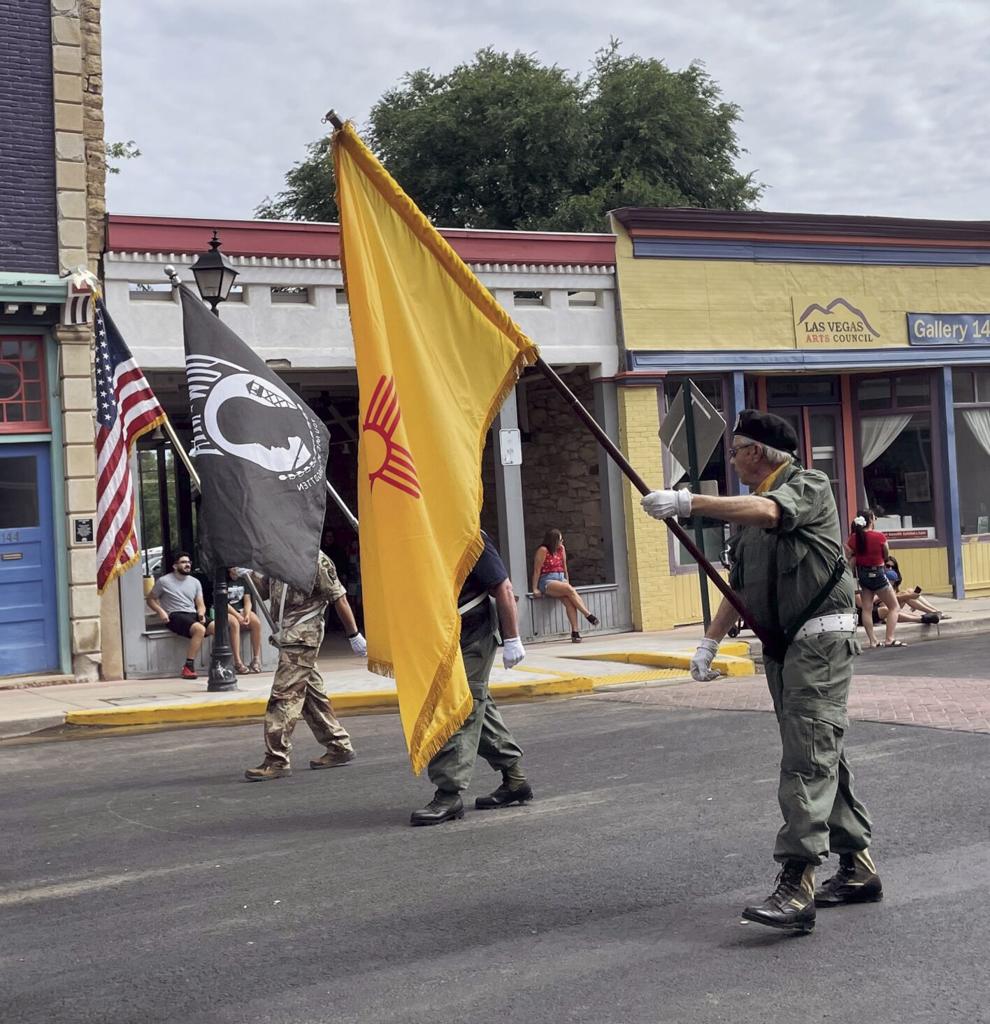 Las Vegas is home to the oldest Veterans of Foreign Wars of the United States post in all of New Mexico, dating back to 1928. That is something that Ludi, who has commanded the post for more than a decade, is proud of. He said he has one of the best "core groups" of VFW members anywhere, and they do as much as they can in the community. That includes holding ceremonies for patriotic holidays, placing flags in Veterans Park, placing flags in local cemeteries on Memorial Day, doing presentations with local students, presenting the honor guard at local events and presenting honors for local veterans at funerals. The list goes on and on. 
However, until very recently, they have received no help from the city government. Under the city's charter, it calls for a Veterans Advisory Committee to be active and to have a voice in local matters. Though the group has always been present on paper, it hasn't been active for several years. 
Ludi told the Optic that under the previous administration, led by former mayor Tonita Gurule-Giron, the veterans attempted to get meetings scheduled for the committee, but they were always denied with no real explanation given. 
At a city council meeting earlier this year, several local veterans spoke during public comment, asking for their voices to be heard by the city government, after they were not given an opportunity to speak following the Fiestas de Las Vegas parade and were not consulted about upcoming events in the community. 
"It just turned into a big political rally, and we were just pushed off to the side," Ludi said. 
After hearing from the veterans, Trujillo called for nominations to the Veterans Advisory Committee, which he said he wanted to get up and running as soon as possible. 
At the Oct. 12 City Council meeting, the members of the governing body appointed the following members to the Veterans Advisory Committee: Nancy Fernandez Jeffrey, Gary Ludi, Eric Tapia, Genovevo Gonzales, Paul Salas, Eldon Forsee, Manuel Romero and Samson Vallejos. 
"It's great that Mayor Trujillo wants to begin including us more," Ludi said. "We want to have a relationship with the city and really work together, and we hope that's what is going to happen."
Trujillo said it was important to him that veterans feel like they have a voice in this community, because of the sacrifices they made for people here and across the country. 
"So many people have served from Las Vegas, and it's important that they feel heard," Trujillo said. 
Trujillo wants to "kick off" the committee with a ceremony on Veterans Day in November, during which all the members of the committee will be recognized, along with all the other veterans in the community. 
He also plans to put a plaque in Veterans Park with the names of the people from this community that took part in the Bataan Death March, where 60,000 to 80,000 American and Filipino prisoners of war were forced to march more than 60 miles under the orders of the Japanese Imperial Army in 1942. Anywhere between 5,500 and 18,650 people died during the march.
Trujillo said the locals who took part in the Bataan Death March have never been acknowledged, and he wants this new memorial to "serve as a tribute to those families." 
Additionally, as part of the new Veterans Advisory Committee, Trujillo said he plans to present a budget to local veterans "so they can do everything they do even better."
Ludi told the Optic that funding would be greatly appreciated. There are several projects he has in mind, including using that funding to pay to replace the kitchen in the VFW Hall, which would allow the post to host more public events. He would also like to be able to acquire a van to help transport veterans to appointments and help them get around town more easily. 
He said they had a van years ago for that purpose, and San Miguel County took the program over from them. Within a year, the program had been abandoned, leaving veterans without that service. 
Ludi and members of his core group currently use their own vehicles to transport veterans in need wherever they need to go. 
"It would be nice to have a vehicle designated for that service," Ludi said. 
Ludi, as well as VFW Quartermaster Nancy Fernandez, told the Optic they believe the services they provide as invaluable to the community, and that a major hole would be left if they were unable to help veterans.
"A lot of local seniors tell us this is the only outlet they have," Ludi said. "We take care of veterans. That's what we are here to do."
Fernandez said that other veterans organizations in the city have already closed their doors, or are in jeopardy of folding, and veterans always need to have people they can rely on. 
She added that veteran organizations like VFW "promote Americanism," which she believes is severely lacking these days. 
"If we weren't here, it would have a real impact on the city," Ludi said. "All our activities would revert back to the city, and we aren't sure how well that would go." 
Ludi is hopeful that this renewed partnership with the city will lead to good things for both the veterans and the local government. But no matter what, he and all the other veterans will continue to serve the community as well as they can. Making sure veterans are taken care of is their passion, and it's what they do best. 
"We are all brothers," Ludi said. "We always look out for each other."