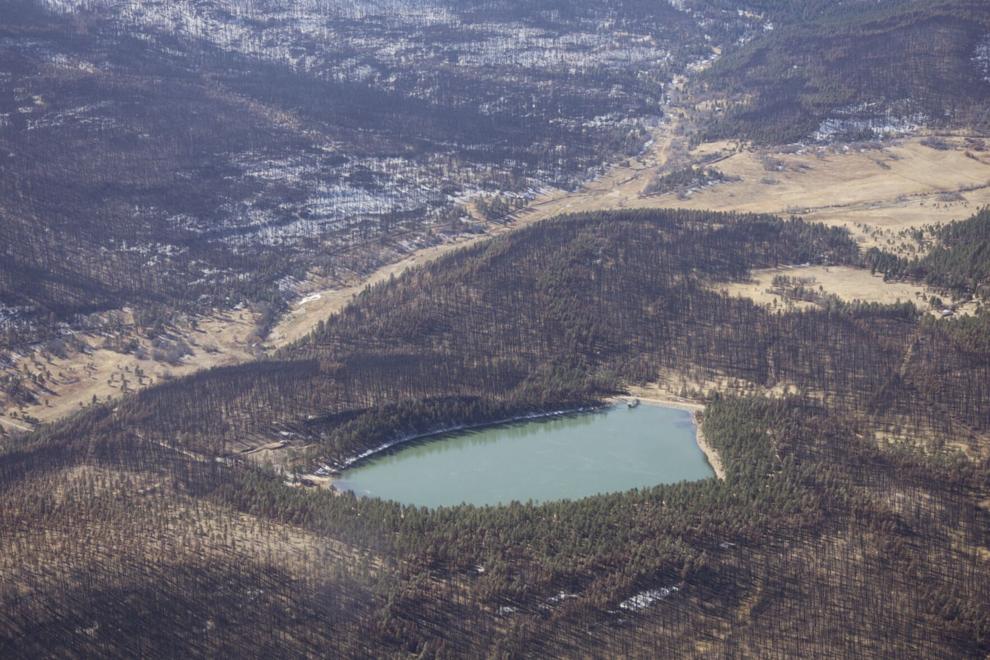 When U.S. Forest Service officials discover issues after conducting large fire reviews of practices that occur in response to disasters, the agency doesn't actually have a clear process in place to solve issues, according to a Government Accountability Office report published last week.
The GAO report is clear: federal forest service officials need to figure out how to better learn from past wildfire issues and mistakes.
The Government Accountability Office, which does an independent review of different federal agencies, published a report on April 13 analyzing how well different federal branches respond to wildfires. The report found that three agencies in particular needed to improve, including the U.S. Forest Service.
The issue with the U.S. Forest Service revolves around the agency's ability to improve from past issues and mistakes that are found when analyzing their disaster responses in large fire reviews, a method to monitor their work.
The report comes after the U.S. Forest Service started the largest wildfire in New Mexico's history last year, the Hermits Peak-Calf Canyon Fire, by botching two prescribed burns. 
Communities in northern New Mexico are still trying to recover.
The report says the U.S. Forest Service lacks a process to implement, track and archive solutions to issues found. It recommends that the U.S. Secretary of Agriculture ensure the U.S. Forest Service set these processes up.
"Without doing so, the Forest Service may miss opportunities to leverage and apply knowledge gained from lessons learned to future response efforts," a highlight of the report says.
The report pulls up a review the U.S. Forest Service submitted to congressional committees last year as an example. This review, analyzing 2021 wildfires, laid out issues the Forest Service had in getting resources to wildfire victims because of an increase in wildfire activity.
Climate change is increasing the length and intensity of wildfire seasons.
The Forest Service review went on to propose solutions for those issues, like increasing resources and a more timely prioritization and allocation to get resources to communities in need.
But the U.S. Forest Service lacks a definite method to actually implement those solutions, according to the accountability report.
It also says the Forest Service doesn't have a good way to track and archive changes that are made to solve issues. The report recommends setting this up so solutions are around for future reference, both for the Forest Service and other agencies.
"Capturing and sharing lessons learned is an important part of improving future response efforts," the report reads.
U.S. Forest Service officials said these processes aren't set up yet because the fire review was recently submitted to Congress. Work is underway to get it going, according to the report.
The report also points out other issues — that the agency has not complied with required annual work reviews and lacks technical supervision. The Government Accountability Office made another recommendation for the Secretary of Agriculture to make sure that gets fixed, too.
In response to a draft of the report in February, Chief Forester Randy Moore said the Forest Service "generally agrees" with the points and recommendations made. He said the agency will create a corrective action plan to address the shortcomings, although no timeline is specified.