Editor's note: This is the second in a series focusing on how the Las Vegas and San Miguel economy may be affected by the legalized sale of marijuana in New Mexico come April 1.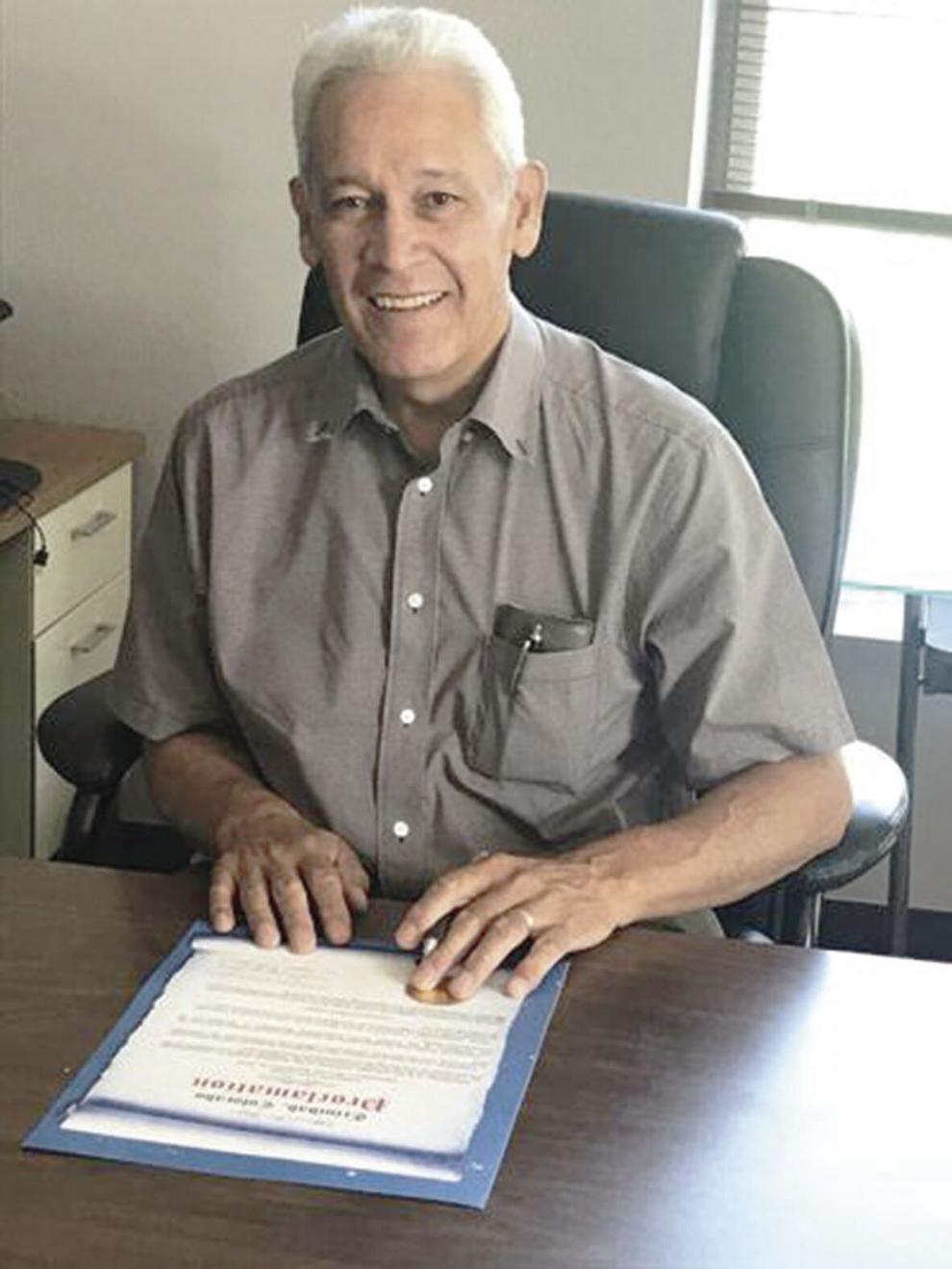 For Trinidad Mayor Phil Rico, the sale of recreational marijuana in the southeastern Colorado town is a double-edge sword. 
Located off Interstate 25, 20 miles north of Raton, Trinidad gets buyers from New Mexico, Texas and Oklahoma. The city has collected $15 million in taxes from marijuana sales from some 25 shops, Rico said. The money has supported police, fire and utility departments, non-profits and allowed the city to build up a $4.7 million savings.
Historically reliant on the coal and gas industries, Trinidad on the other hand has also experienced an increase in homelessness, transients, panhandlers, trash and need for social services including food stamps and healthcare.
"We have found a lot of these transients and homeless are on heroin and they leave their needles around playgrounds, defecate in our water system and build camps in parks," said Rico, who took office in 2015 -- the same year legal marijuana sales began in Colorado.
The city of nearly 9,000 has grown, but Rico does credit it to marijuana.
"We are seeing more people wanting to move out of Denver or Texas because of the high cost of living," he said.
Born and raised in Trinidad, Dean Perez makes the minimum wage of $13 an hour to work at Native Roots Recreational Marijuana Dispensary. With his wife's job as a preschool teacher, the couple makes about $60,000 annually – enough to support their family of five.
Perez enjoys his work and what he sees around "the peaceful little" town since the legalization of marijuana sales.
"There are a lot more job opportunities with dispensaries and they redid our streets," the 39-year-old said. "Some old buildings were totally remodeled. It's been good."
Co-worker Meg Faires believes it will take awhile before Trinidad feels the effect of New Mexico legalizing marijuana sales.
"Oklahoma has had recreational marijuana legal for awhile, but the stores haven't caught up yet," Faires said. "They don't have enough products."
Wally Wallace, economic development director for Trinidad, expects revenue from marijuana sales to decrease once sales begin in New Mexico.
"We don't think it will be an overnight drop or something that happens that quickly," Wallace said. "That's the unique thing about Trinidad – our proximity to  Texas, actually our largest marijuana market."
He noted that people will buy the maximum they can buy at one store and go to other stores and do the same.
"It's not illegal to sell, but it is illegal for that person to cross state borders," Wallace said.
A retired lumberyard manager, Rico said marijuana sales have created "a lot of headaches for police." In 2019, police received 19,000 calls for service, or about 40 a day.
"Along with the marijuana comes heroin, methamphetamines and all the other (drugs)," he said.
He would like it if the economy didn't have to relay on coal, natural gas or marijuana and hopes to see that happen from Colorado's newest state park. The 19,200-acre Fisher's Peak south of Trinidad opened in 2020.
"I feel like (tourism) is a more consistent industry and a cleaner industry," Rico said.