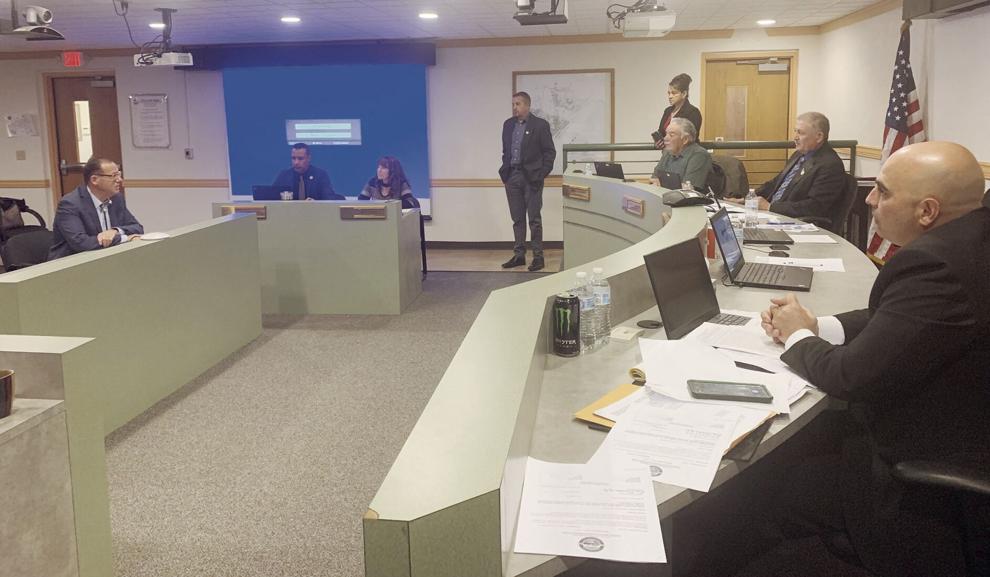 New Mexico's State Auditor Brian Colón attended last week's Las Vegas City Council meeting to speak in favor of an ordinance aimed at improving transparency when it comes to city funds. 
Colón, who was elected as state auditor in 2018, provided public input regarding an ordinance that would require more detailed expenditure reporting than previously required from organizations that receive funding from the city. 
The ordinance still has to be officially approved by the council. 
The ordinance reads, "Any recipient of funds (including without limitation Lodger's Tax, American Rescue Plan Act, City of Las Vegas general fund, or any State or Federal funding distributed through or by the City of Las Vegas), or other such payment or benefit, from the City of Las Vegas, whether the organization operates in a non-profit capacity, for-profit capacity or some other capacity, shall provide in writing a completed expenditure accounting report (EAR) to the City Council, City Manager and City's Finance Department, with such EAR being signed and submitted under penalty of perjury."
The first report would be due to the city no later than 30 days after an organization receives the funding. Additional reports would be required monthly until all the funding received from the city has been expended. The reports would include detailed statements about what funds are being used for. 
Failure to comply with these requirements would disqualify the recipient from consideration for receiving any funds or other benefits from the City for a two year period, beginning on the date the EAR should have been received by the City.
The ordinance also requires that all organizations receiving city money should make their meetings open to the public. 
Colón said the ordinance was an example of "great government," and he said he hopes other municipalities around the state will follow the example of Las Vegas when it comes to improving transparency. 
He acknowledged that one several other occasions he has visited Las Vegas' governing body to discuss bad news, such as during the legal troubles of former mayor Tonita Gurule-Giron, but said he wants to make sure he personally acknowledges good times as well. 
Last week, it was also announced that Colón will be running for Attorney General of New Mexico in the upcoming June primary, passing on the option of running for a second term as State Auditor. 
After the ordinance he spoke about last week goes through the proper publication requirements, due to changes made to it, it will be debated and voted on by the city council at an upcoming meeting.