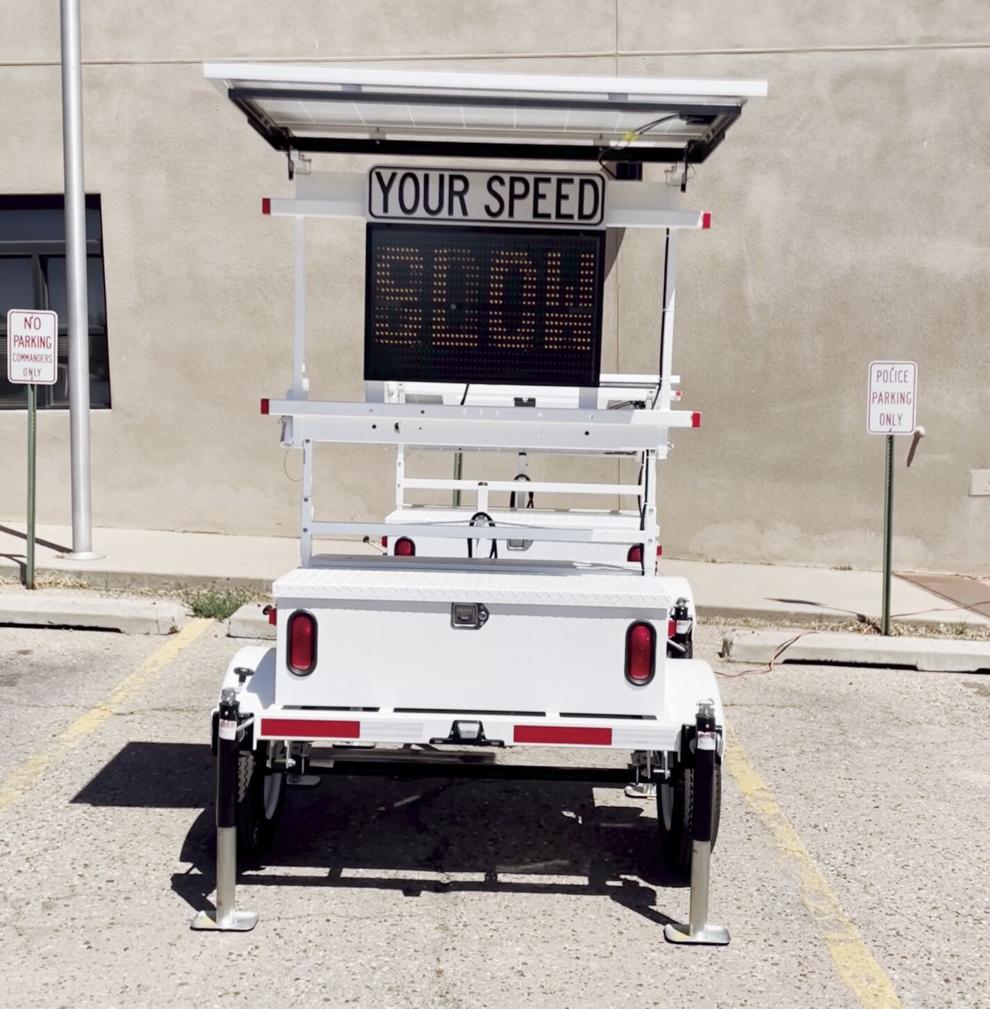 Earlier this year, the Las Vegas City Council approved a plan allowing the Police Department to purchase two automated speed enforcement trailers in an effort to prevent speeding throughout the area. 
The devices arrived this week, and will be placed in various places around the city as Las Vegas begins its "Slow Your Roll" anti-speeding campaign. 
Police Chief Antonio Salazar said the devices will be used to gather information and issue warnings at first, but will be used for enforcement soon. Initially, they will be used to see where speeding is the most prevalent in the city. That will help the department determine where they are most needed when enforcement begins. 
"As a fair warning, speed trailers will be used to assist the police in their efforts to catch speeders and assist with gathering data the department can use to plan further enforcement initiatives," Las Vegas Mayor Louie Trujillo said. 
Salazar told the Optic any citations issued by the automated speed enforcement devices will be reviewed by an officer before being sent out. They will be reviewed on a case-by-case basis. For example, Salazar said a driver may have more leeway in an area of town like Mills Avenue, which is less populated, compared to an area like Bridge Street and the Plaza, where foot traffic is prevalent. However, each case will be reviewed independently. 
The devices are approximately eight-feet tall and will be easily seen while driving. 
"We want people to know they are there and we want to give people a chance to slow down," Salazar said. 
These devices would reduce the need for the local police force to patrol speeding, allowing officers to focus on other areas of need. 
City councilor David Romero, who worked on the ordinance passed by the city, previously described it as an "outside the box" idea to control speeding in the city, which councilors and Mayor Louie Trujillo have often brought up as a major area of concern over the past two years. 
Fines issued will be $100 per violation. All funds collected will go to the city's general fund, according to the ordinance.
When citations begin being issued through this program, they will go to the owner of the vehicle, with a few exceptions: 
•The vehicle was stolen or was being driven without the owner's knowledge at the time of the incident. 
•Ownership of the vehicle had been lawfully transferred prior to the incident. 
•The evidence does not show that a violation was committed. 
•The owner was not driving, and can identify the rightful guilty party, who will then be liable. 
•The citation was not mailed to the correct address, as noted by New Mexico Motor Vehicle Department records.