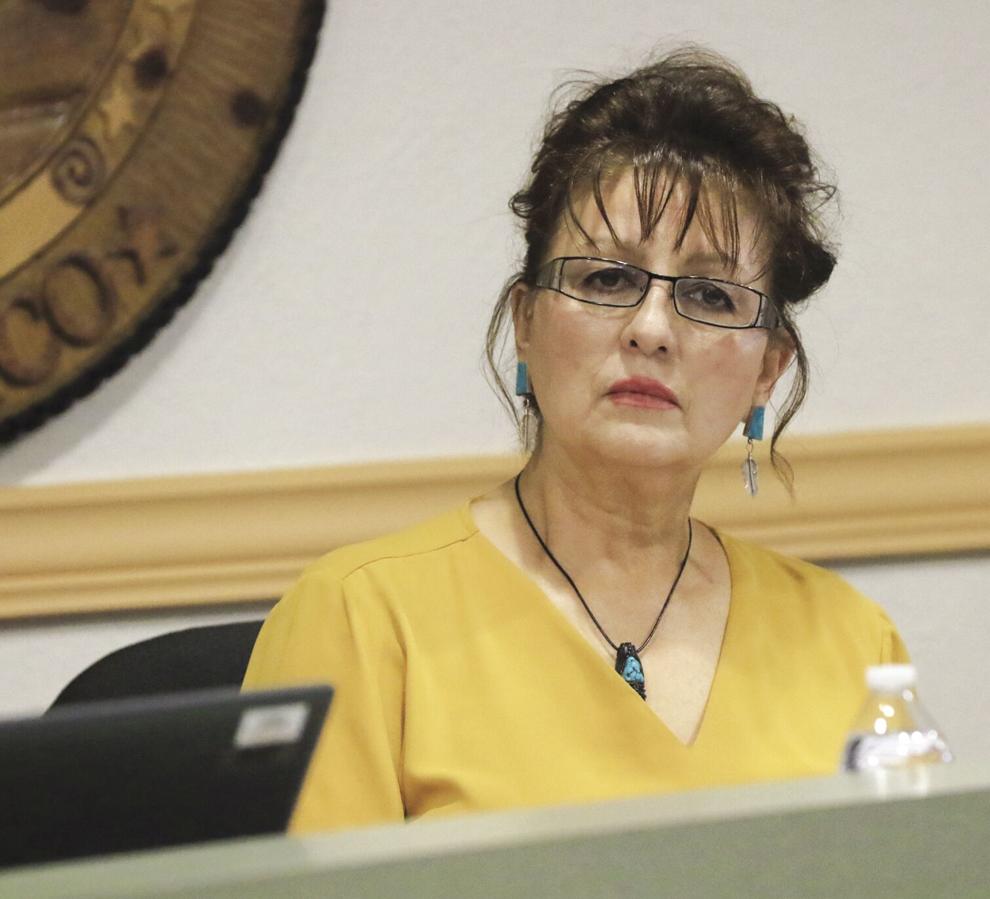 The final sentencing hearing in the case against former Las Vegas Mayor Tonita Gurule-Giron has been scheduled for July 20, two months after she was found guilty of violation of ethical principles of service and soliciting/receiving illegal kickbacks. 
Both of the convictions are fourth degree felonies and carry up to 18 months in prison. There has been no word on what type of sentence Gurule-Giron is expected to receive. 
Also at the July 20 hearing, Judge Abigail Aragon will discuss the issue of potential double jeopardy, which was brought up following the convictions. According to the Attorney General's Office, Aragon was concerned during the trial that parts of the two counts Gurule-Giron was ultimately convicted on may overlap. If that was the case, it would qualify as double jeopardy because an individual cannot be punished for the same act twice. 
Aragon had both the prosecution and defense submit briefs on the issue in early June. There has been no ruling on the topic to this point, but it is scheduled to be addressed following sentencing at the hearing. 
The hearing is scheduled for 11 a.m. on July 20. According to court documents filed last week, the hearing is set to take place on Google Meets rather than in person due to ongoing COVID-19 protocols. 
Gurule-Giron initially faced six felony charges. However, Fourth Judicial District Judge Abigail Aragon threw out the other four charges (Official acts for personal interest, Conspiracy to making a false voucher, Unlawful interest in a public contract, and Demanding/receiving bribes) as she believed the Office of the Attorney General had not provided sufficient evidence to proceed following the end of testimony in the case.
The guilty verdicts wrapped up a nearly two-year investigation by the Attorney General, which began with a raid on Gurule-Giron's home in June 2019.