The San Miguel County Board of Commissioners approved a resolution regulating recreational cannabis production, which begins legally in New Mexico on Sept. 1.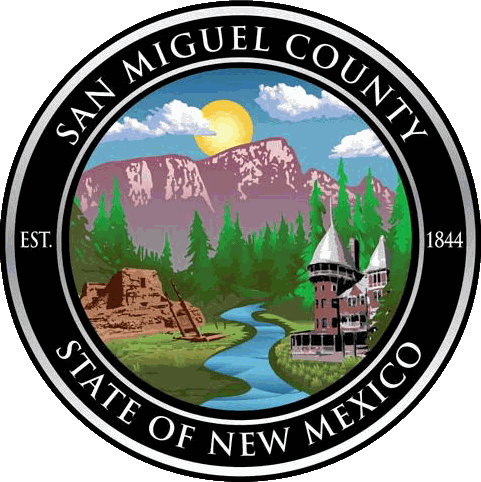 The resolution sets limits on where cannabis distributors may grow and sell the product, and establishes a fee schedule those distributors must follow to operate within the county. 
All people wishing to sell recreational cannabis, including those that are already licensed to sell medical cannabis, must submit a conditional use application to the San Miguel County Planning & Zoning Division, pay the non-refundable processing fee of two hundred dollars ($200.00) and provide a copy of the approved cannabis production license from the Cannabis Control Division for consideration of recreational cannabis production in San Miguel County. Submitting an application does not guarantee approval.
Each producer will be required to pay a $36 annual business license fee, as well as the appropriate fee from the Cannabis Control Division, which ranges from $50 to $250 annually. 
In addition, all cannabis establishments within the county must be at least 300 feet away from any school or daycare center that was in existence at the time the cannabis license was issued by the state. 
At this point, a similar resolution regulating cannabis production in the City of Las Vegas has not yet been passed. 
Recreational marijuana was legalized by the state of New Mexico at the 2021 State Legislative session, with House Bill 2. Legalizing marijuana is an attempt by the state to create an additional revenue source, which became even more urgent in recent years with the shift away from the oil and gas industry, which has been one of the biggest money-makers in New Mexico for decades. Other states have seen large increases in revenue by legalizing marijuana, something state officials hope happens here beginning next month. 
Renting Space for Treatment Center
The commission also agreed to sign a lease Tuesday, which allows them to rent the Epi Duran Building, the former home of the General Services Department Building, to begin work preparing the building to eventually house the Regional Crisis Center, which has been discussed since the beginning of this year. 
The county will pay only $1 per year for the building, which has been vacant for several years. However, the county will be responsible for all utility payments and maintenance that will be required. 
There is no timeline for work to begin on the building, or when it could potentially be up to building codes and suitable for use. The county made the treatment center one of its top legislative priorities this year after hearing a presentation from the Mora, San Miguel, Guadalupe Collaborative on the importance of establishing a treatment center in this community.