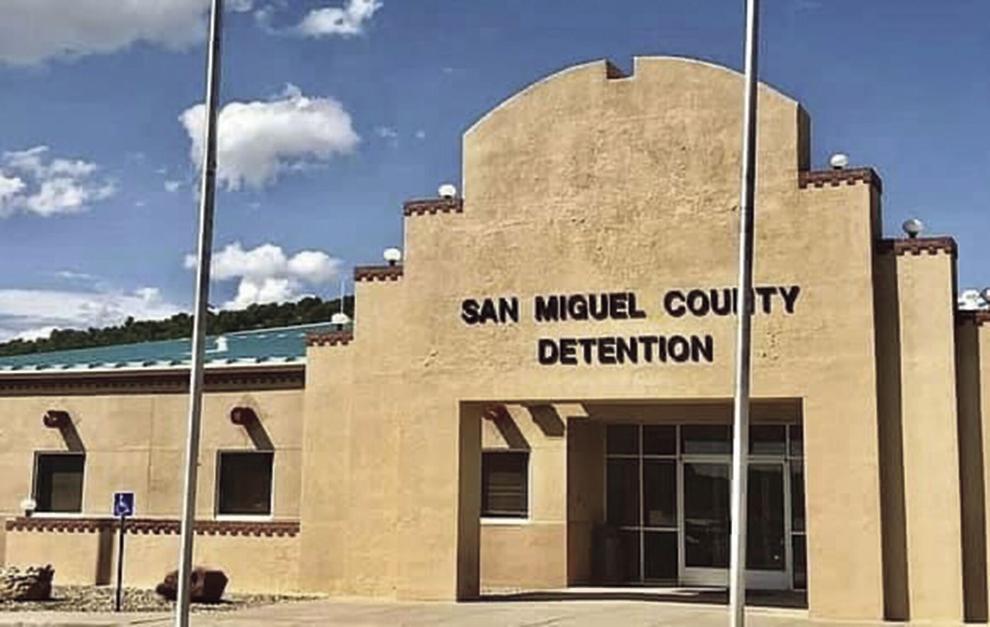 Inmates at the San Miguel County Detention Center south of Las Vegas could instead be housed at the Vigil-Maldonado Detention Center in Colfax County, under an agreement approved by the San Miguel County Board of Commissioners earlier this month.
In an effort to ease overcrowding at SMCDC, county commissioners approved the contract with Colfax County at its regular meeting Aug. 10. Inmates currently incarcerated at SMCDC who are "awaiting indictment or trial" could be transported to Colfax County's VMDC, according to the agreement.
San Miguel County would be billed $95 per inmate, per full or partial day, and San Miguel County would be responsible for transporting inmates to VMDC in Raton, 109 miles from SMCDC.
Similarly, if an inmate temporarily housed at VMDC needed to travel back to Las Vegas for a court hearing, San Miguel County would be responsible for the transport.
The agreement is valid for one year, unless it is terminated by either side with a 60-day notice. If not terminated, the agreement  automatically renews each year, for up to four years. Each year, Colfax County has the option to increase the cost by 5 percent.
San Miguel County extended a similar arrangement to Colfax County, allowing VMDC to house inmates at SMCDC for $95 per day, along with a $20 booking fee per inmate, something not required of inmates being transported to Colfax County.
Terms of that agreement differ from the main agreement, with the contract being valid for four years. It can also be terminated with a 30-day notice.
The San Miguel County agreement stipulates that SMCDC must provide a "minimum of five prisoner beds" for the duration of the contract; however, it is not required that all five beds be filled, and in "emergency situations," SMCDC can waive the number of beds and instead provide "as many as possible," according to the agreement. SMCDC also has the right to refuse Colfax County inmates due to a lack of available bed space.
SMCDC must also provide Colfax County inmates with "routine and ordinary medical care" without additional charges, but the terms of the deal exclude pharmacy and prescription services, lab tests, specialist consultations or other specialty care.
Both contracts are full of typos and nonsensical characters making it difficult to decipher exact terms in some cases. The errors possibly occurred during digitization of the documents, which were apparently never reviewed before being distributed to the public and uploaded to the San Miguel County website.
One confusing portion of a contract states, "Upon Colfax County's request, SMCDC s1uifI ñnoisb fbc appropriate cmificates of iésuraace (sic)." Another portion states, "This Contract and the Enhibia attached hereto constitute thG entim contract between the parties (sic)," making it impossible to know what exact terms were agreed to.
Both contracts are available to read in full on the Optic's website.