The San Miguel County Board of Commissioners during its Tuesday meeting authorized the sheriff's office to participate in a program aimed at diverting low-risk drug offenders away from jail and instead into treatment facilities.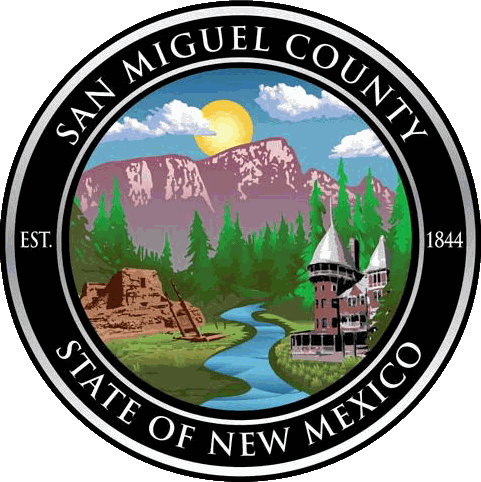 The goal of the Law Enforcement Assisted Diversion program is to "improve public safety and public health by reducing the potential for criminal behavior by persons struggling with problematic drug use in their community."
Examples of people who may qualify for the program include non-violent and first-time offenders. 
As part of that mission, the LEAD Policy Coordinating Committee is being formed with members from the Las Vegas Police Department, 4th Judicial District Attorney's Office, New Mexico State Police, the San Miguel County Sheriff's Office, New Mexico Highlands University Campus Police and public defender David Silva. 
The county detention center and El Centro Behavioral Health will also participate in advisory roles. 
"We have to have collaboration for this to be long lasting and successful," sheriff Chris Lopez said. 
The county is developing a drug crisis and treatment center  in the building that formerly housed the New Mexico Human Services Department, near the New Mexico Behavioral Health Institute. 
County commission chairman Harold Garcia said the county is applying for state grants for improvements on the building that will make it possible for the center to open. Currently, the county has secured $75,000 in funding. 
Until that process is complete, Lopez said the LEAD program is coordinating with treatment centers in Santa Fe whose personnel will come here to provide the necessary treatment for participants. 
"We have resources willing to meet us where we are," Lopez said. 
In other business the commission:
•Renewed the contract of county attorney Dave Romero
•Accepted $3,000 in state funds for lapel cameras for the sheriff's office
•Accepted $130,000 in state funds to upgrade sheriff's office vehicles
•Accepted $200,000 in state funds to create voting machine storage facilities
•Awarded Elaine Luna with the Women of Influence Award to honor her dedication to the county through her work as a longtime social worker and community health advocate