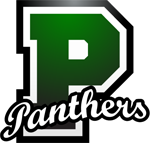 A 2019 Pecos High School graduate is suing the district, claiming she was publicly humiliated for sitting next to her lesbian girlfriend on the school bus, and denied an apology for a verbal policy that prohibits dating couples to sit on the bus together.
The suit filed by De Anza Angel Dimas, 20, of the Pecos-Las Vegas area, also names former Pecos athletic coordinator Michael Flores, former superintendent Fred Trujillo and the school board as defendants.
A former Pecos basketball player, Dimas claims that on Jan. 4, 2019, before the bus left for a tournament, she and her girlfriend – also a basketball player – were asked to get off the bus, according to the suit filed in 4th Judicial District Court. Flores apparently interrogated Dimas about their relationship and informed her that students involved in a dating relationship could not sit together on the bus or share a room for an overnight trip.
Plaintiff Dimas was highly humiliated, disrespected and distressed at being forcibly "outed" before her teammates and other students, the suit claims. During the trip, students on the bus asked her why she was taken outside, separated and asked to sit elsewhere.
Dimas wrote the school administration about the Jan. 4 incident and Trujillo reiterated the school's policy of separating students involved with dating relationships, but did not commit to enforcing the policy, according to the suit.
"There was never any written policy, just verbally enforced and unwritten code of conduct that was only seemingly being enforced only against LGBTQ+ athletes and students," said Derek Garcia.
Garcia is an attorney for New Mexico Legal Aid and represents Dimas, a former Luna Community College and New Mexico Highlands University student.
Dimas asked the administration for an apology, which she said she didn't get.
 "I don't understand why the school administration has the right to invade into a student's personal life that includes sexual orientation and gender identity," Dimas told The Optic on Wednesday.
 "We informally mediated with the school district in July 2019," Garcia added. "After being highly dismissive of our original complaint and Ms. Dimas' complaint, the school district elected to voluntarily abandon enforcement of its discretionary policy at that time."
"They were not agreeable to any other changes and would not agree to compensate our client for emotional distress suffered and the severe disruption to her privacy and mental health during what is supposed to be a very happy time as a graduating senior," he said.
Dimas is asking the court to no longer allow the school district to enforce such discriminatory policies of prohibiting dating couples from sitting together on the bus, participating together in school activities or separating same-sex students.
Flores is no longer the athletic coordinator at Pecos. He answered the phone at Pecos High School, but did not want to comment.
Attorney Andrew Sanchez represented the school district two years ago on the same matter. He could not be reached for comment.