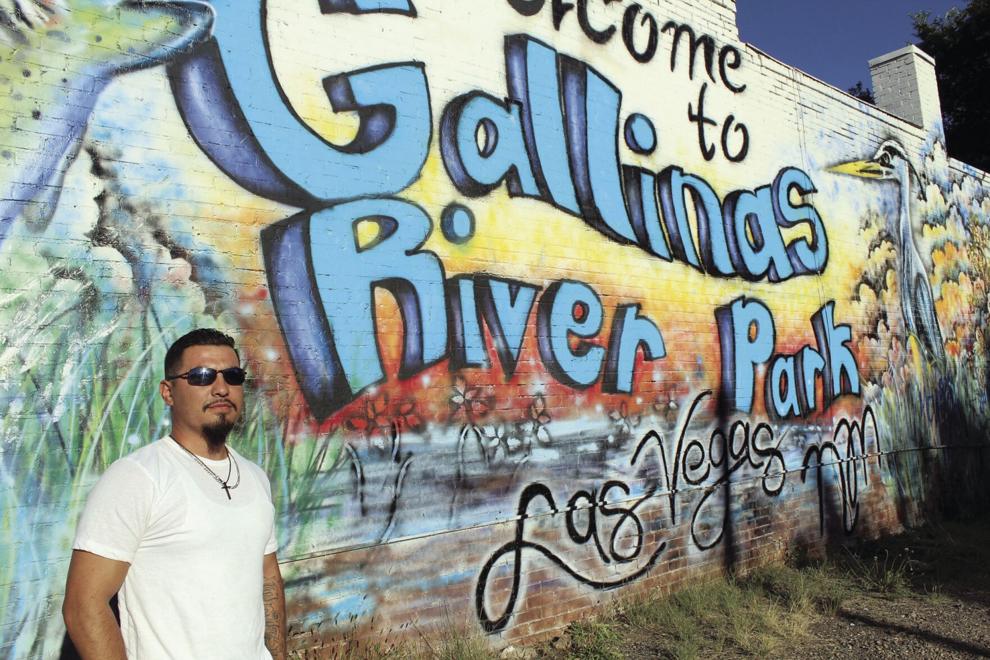 Las Vegas Mayor Louie Trujillo wants to beautify the city with artwork including  murals, sculptures and mosaics.
Local artist Jamie Chavez recently completed one such mural for the Gallinas River Walk. Sometime last weekend that mural was vandalized with blue spray paint.
"I was saddened by the disrespect people have for one another," Trujillo said. "Destroying a piece of public art concerns me. The person who did it should be held accountable."
Rotary of Las Vegas funded the river walk mural. 
"It's just sad," said Rose Contreras-Taylor, past president for Rotary who oversaw the mural project.. "You try to do something nice for the community (and this is what happens)."
It took Chavez about a week to paint the Bridge Street mural. It's been spray-painted twice; the first time was a week after he completed it. The second time was last weekend and this time it was worse, Chavez said.
"I've gotten word that some kids did it," he said. "I'm not sure about anything else at this point."
Chavez did, however, find the silver lining.
"It got me on the RAW page," he said, referring to a Facebook page that includes crime watch and community concerns in the Las Vegas area. "It gave me publicity. If they were out to hurt me, it backfired."
Trujillo said Tuesday he would report the incident to police.
"We are in the beginning stages of creating public art in public places and are using the model from Albuquerque," Trujillo said.
Muros de Burque includes murals throughout the streets of Albuquerque that allows visitors to discover the people and history of the area.