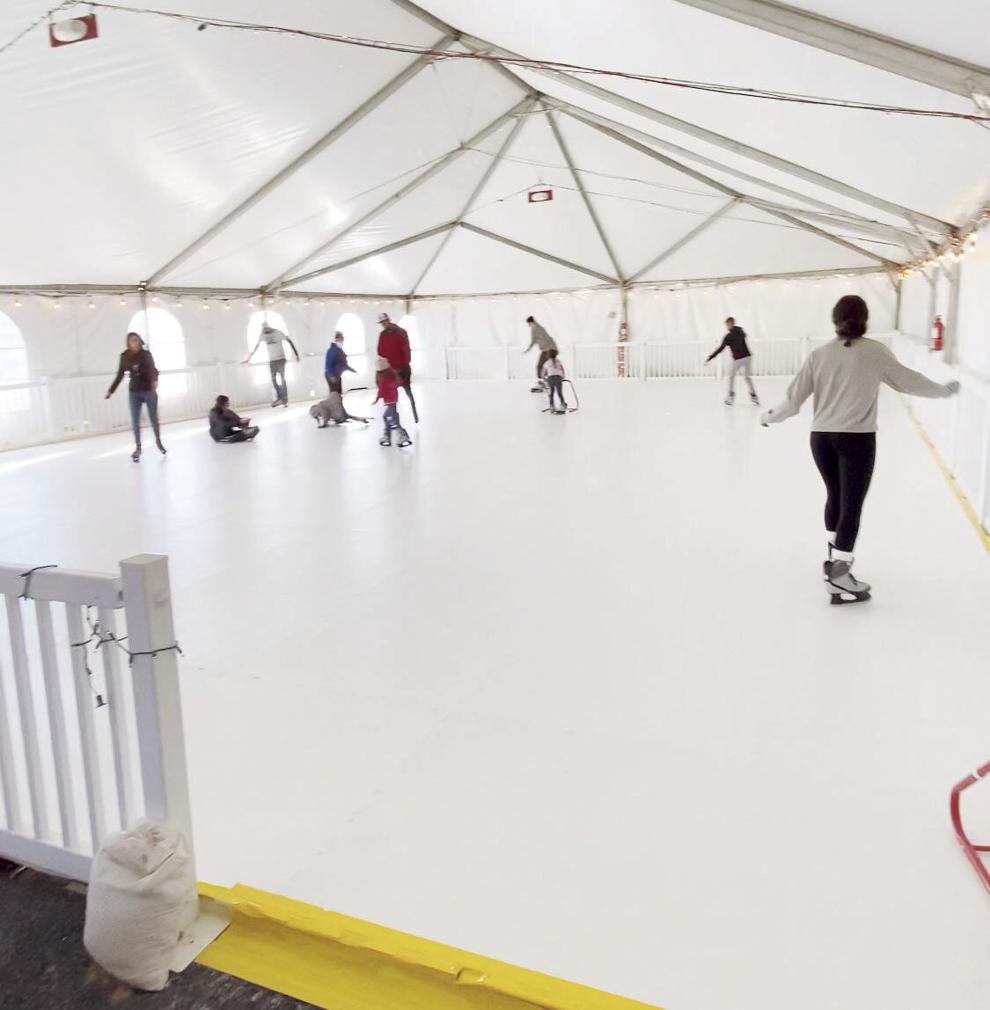 The City of Las Vegas officially opened its new synthetic ice rink in the parking lot across from Charlie's Spin and Span and Dick's Restaurant on New Year's Eve, and it will remain in operation until at least mid-February, according to Mayor Louie Trujillo. 
The ice rink, which is made of a synthetic material and does not rely on real ice or freezing temperatures, was approved by the City Council in late November. After shipping delays kept the city from receiving it before Christmas, it was opened during the afternoon last Friday. 
Trujillo said he is excited for children in the community to have the opportunity to experience ice skating, something he was able to do locally as a kid.
"My generation had that experience at the Montezuma Pond, and I have a lot of good memories of that," Trujillo said. "This generation of kids hasn't had that opportunity until now."
He said it provides an opportunity for fun for people of all ages, and that everyone has been enjoying it during the first few days of operation.
The rink is open daily from 1-8 p.m. It costs $20 for a day pass, which includes skate rental, or $5 for a 45-minute session on the ice. 
It is guaranteed to be open until Feb. 16, according to city councilor David Romero. Though the city purchased the rink, the tent inside which the rink is housed was rented. The city has it until that date, but is hoping for a potential extension. 
Trujillo credited members of the city council, as well as City Manager Leo Maestas, for helping city employees construct the rink to allow it to open on New Year's Eve. They worked on it for two days along with city staff to make sure everything was in place to make for an enjoyable experience.