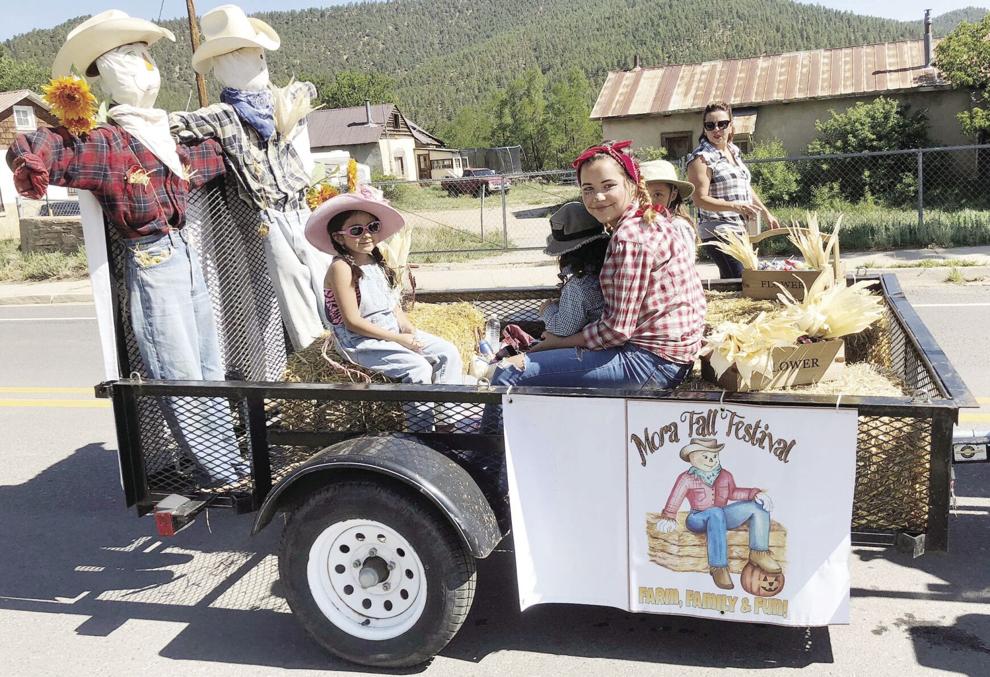 Organizers for the 2021 Mora Fall Festival are making it COVID-safe.
Instead of holding Saturday's annual event in one location, it's spread out among three locations in Mora.
"The last year we had it, we had 1,200 people in five hours," said Anita Moss, president of Mora Creative Council and Mora MainStreet.
Highlights will include trunk or treat, a quilt show and sale featuring 60 entries, new book give-a-ways, scavenger hunts and a game that includes 150 pumpkins for prizes.
Most of the activities will be held from noon to 4 p.m.
About 20 participants are expected to give out candy, books, educational items and stickers during trunk or treat from 1 to 4 p.m. on El Alto Road.
Inside the historic St. Vrain Mill will be a quilt show and sale from 11 a.m. to 4 p.m. Saturday and Sunday.
"The mill is being renovated so it's just perfect for a quilt show," Moss said. "We have some real cool ones. Some quilters are just beginners who want to support what we are doing."
Awards will given out for the top three quilts and a quilting gift basket will be given to the viewers' choice. Twenty percent of the funds from the sale of quilts will go to the Fiber Arts Fund.
Most children's activities will be held at St. Gertrude's Parish Hall, including a visit Explora Science Center in Albuquerque, which employs a hands-on, inquiry-based learning approach to science, math and art.
"We have a bunch of super-sized games, like Yahtzee and Jenga," Moss said.
The Prescription Drug Take Back is scheduled for 11 a.m. to 1 p.m.  Anyone who drops off a bottle of unused or expired prescription drugs will receive a prize. A helicopter will be on location from 1 to 4 p.m.
Folks from Kazadorez, a private outdoor shooting range in Chacon that helps sponsor the 4-H outdoor shooting program, will be on hand with knives and archery equipment.
There will be two scavenger hunts and a Subway snack station.