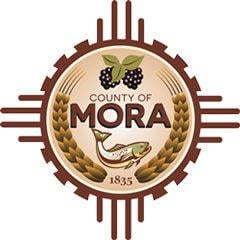 Mora County has received $5.4 million to improve Tramperos Road, including the much needed replacement of two bridges over the Mora River.
"There are two bridges at either end of this small community and the only way in or out is over these bridges," county commission chairwoman Victoria Serna said Monday. "These bridges will not hold up much longer and in the event they should fail, the entire community of Tramperos could be stranded."
Tramperos Road runs parallel to state Highway 518. The south entrance is near Cleveland and the north entrance is near Holman.
Officials during the 9 a.m. Thursday county commissioners meeting will present a check to the county. The meeting in commission chambers at 1 Courthouse Drive, Mora, is open to the public.
In 2019, the New Mexico legislature created the Transportation Project Fund for cities, counties, villages, pueblos and tribes to pay for transportation infrastructure. The state Department of Transportation issues the grants for projects such as bridge rehabilitation or replacement and pavement reconstruction or resurfacing.
Projects are 95 percent funded by the state with the remaining 5 percent paid for by the recipient with the possibility of having the remaining 5 percent waived, making the project fully funded by the state.
Serna called the funding monumental for Mora County.
"I believe Mora was awarded funding for the second-largest project in the state," she said.
On behalf of residents, Serna expressed her gratitude to transportation commissioner Walter Adams, James Gallegos of state Department of Transportation's District IV and his staff and District 8 state Sen. Pete Campos.
The county is working with Bohannan Huston civil engineers in Albuquerque to prepare plans for the project, which should go out for bid in March, Serna said.
"Mr. Jerry Martinez and Wanda Martinez of the Mora County Road Department have worked tirelessly with DOT District IV staff to get this and other road projects identified and requests submitted for funding," she said.