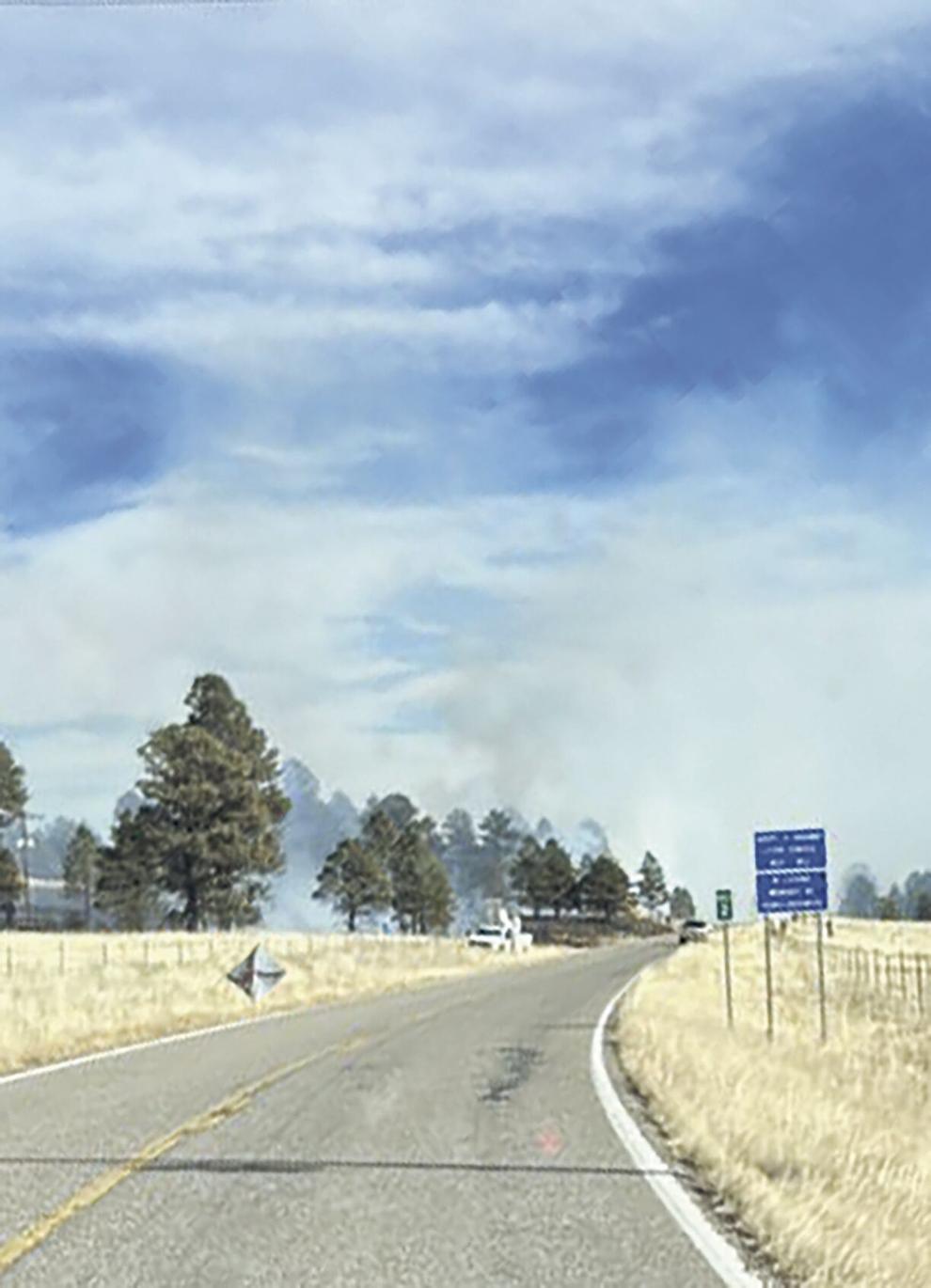 National Weather Service officials confirmed Tuesday afternoon that a grass fire had broken out on the eastern fringe of the Hermits Peak/Calf Canyon Wildfire burn scar in Mora County, prompting concerns that another wildfire could begin. 
However, the fire was extinguished later in the day by fire crews on the scene without causing any major damage. The fire grew to 5-10 acres before being put out. 
A National Weather Service official told the Optic the fire began as a result of a downed power line in the area.
Winds in the area gusted up to 50 miles per hour, prompting concerns about the fire.
Highway 434 in Mora County was shut down in both directions at mile marker 2 due to the proximity of the fire to the highway. It was reopened again by Tuesday evening.