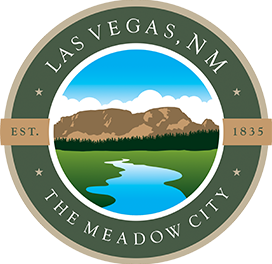 Las Vegas Mayor Louie Trujillo on Wednesday issued an executive order recommending that masks be worn if attending an outdoor event where social distancing isn't possible.
That includes for anyone who is vaccinated against COVID. 
"It seems like our case numbers are going up," Trujillo said. "These are large events where a lot of social distancing is not taking place."
During the most recent recording period, from Sept. 15-28, the state Department of Health reported 131 new cases of COVID in San Miguel County, or a 5.8 percent positive diagnosis rate. The county spiked on Aug. 31 with 81 new cases.
West Las Vegas Schools has previously required people to wear masks to outdoor events, including football games. Las Vegas City Schools has not, but will follow the mayor's recommendation.
"We will always comply with what the city has in mind," said city schools superintendent Larryssa Archuleta. "We didn't have an outdoor mandate and were in full compliance with the New Mexico Public Education Department and New Mexico Activities Association."
For events in the gym, spectators are not allowed on the court, Archuleta said.
Trujillo's recommendation comes right before his weekend's homecoming at New Mexico Highlands University. The Cowboys will host Chadron State during a noon football game on Saturday. Only 2,500 can attend the game due to COVID.
"In terms of homecoming, most of our events are outdoors and mask-wearing is encouraged," said Sean Weaver, director of university relations. "If it becomes a requirement on the city's part, we would follow the mandate."
Since the start of COVID, 2,333 have tested positive in the county; 20 have died and 1,792 have recovered, according to the Department of Health.