Robertson High School student Jonathan Korte earned first chair for the euphonium during the recent North-Central New Mexico Music Educators' Association Honor Band auditions in Eldorado.
Others chosen from Robertson were Lucy Flure, second chair euphonium; Molly Flure, fifth chair alto saxophone; Leah Marquez, fourth chair trumpet; and Markehl Peterson, fifth chair trombone. The alternates were Julian Korte on clarinet and Serenity Chavez, alto saxophone
Memorial Middle School student Daniel Lovato earned eighth chair in the middle school honor band. Jacob Lopez is alternate for the trumpet. 
Over 200 students from Las Vegas, Santa Fe, Española, Pojoaque, Pecos, and Los Alamos auditioned for the 1 p.m. Nov. 13 concert at Santa Fe High School.
The Robertson High School and Memorial Middle School Advanced bands are under the direction of William Korte. 
Luna students, employees participate in parade, hunger walk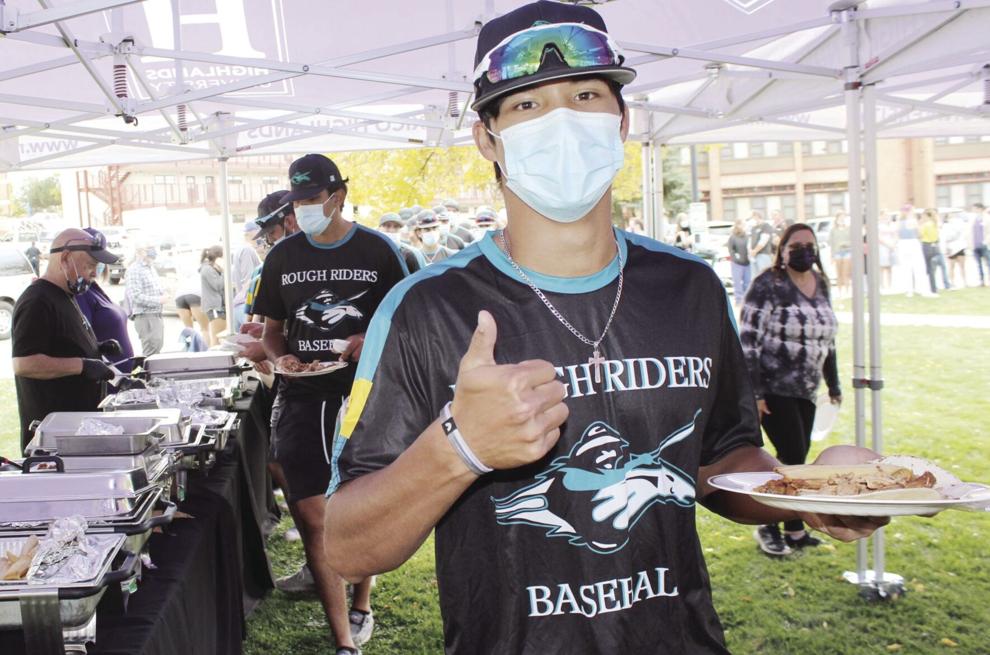 Luna Community College had more than 70 students and employees participate in Saturday's Community Unity Celebration Walking Parade followed by New Mexico Highlands University's Matanza festivities.
In addition, several Luna employees and students volunteered to assist Highlands at the Matanza.  
Nearly 30 Luna students and employees joined the Luna softball team in the college's Second Annual CROP Hunger Walk last week. Twenty-five percent of donations for the nationwide fundraiser will support Comedor de San Pascual Soup Kitchen, Las Vegas Community Soup Kitchen and Samaritan House.
Gallegos receives Charles Driscoll Award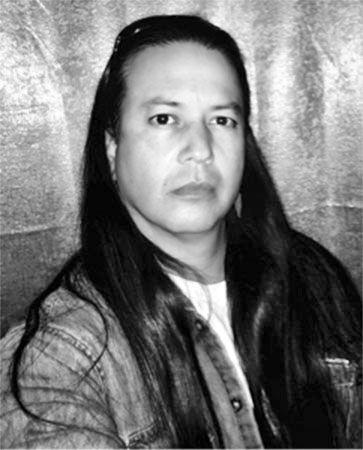 The New Mexico Criminal Defense Lawyers Association has named Las Vegas attorney Herman Chico Gallegos the 2021 Charles Driscoll award winner. 
The award is given annually to a person who has fought diligently and creatively for his clients and made an important contribution to improve criminal defense in New Mexico. Charles Driscoll was a career criminal defense lawyer who practiced in New Mexico for more than 30 years beginning in the mid-1950s.
Gallegos was raised in the mountains of Northern New Mexico as a hunter, fisherman, horseman and healer. A father of six, he is a poet, photographer and Northern Traditional style powwow dancer and singer. 
Educated primarily by elders, Gallegos earned a bachelor's from New Mexico Highlands University and his juris doctorate from the University of New Mexico School of Law in 1995.
He has been a public defender for more than 20 years around the state. In a nationally publicized criminal case in 2001, Gallegos made legal history before the New Mexico Supreme Court by successfully litigating the right of non-English speaking citizens to sit upon juries.  The state senate recognized him for upholding the New Mexico Constitution.
Gallegos previously served on NMHU Foundation Board.
WLV School Board meets at Valley Middle School
During its West Las Vegas School Board's annual meeting at Valley Elementary-Middle School in Ribera last week, the board heard from Eva Artschwager, director of the El Valle Community Center and Villanueva Library.
Artschwager told the board that during COVID, the center collaborated with the school by sending activity packets home with students. When the school reopened, the center went to the school for storytelling. The center also provided backpacks with supplies to every student.
Last summer, the center offered a reading program.
"We are looking to start an after-school program at the community center or a location that work best for students," Artschwager said.
Gwen Albers is a reporter with the Las Vegas Optic and can be reached at galbers@orourkemediagroup.com.