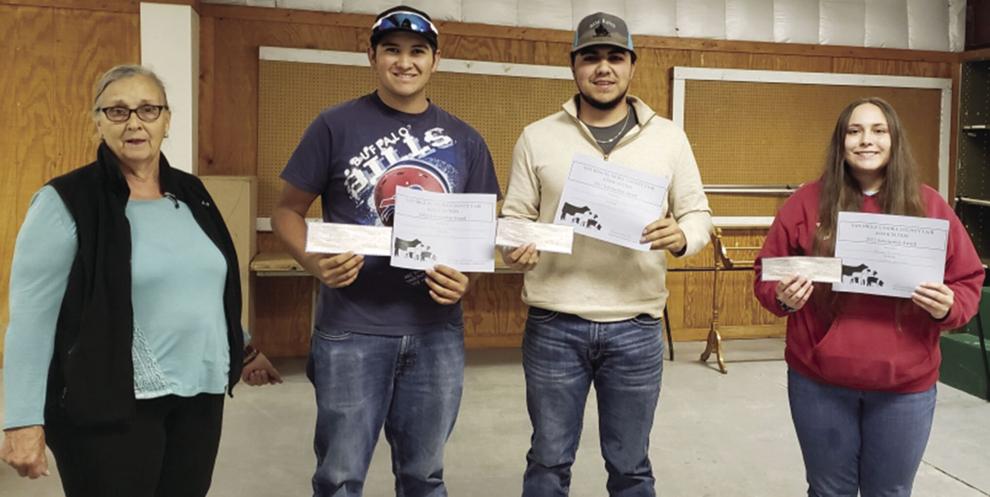 San Miguel/Mora County Fair Association last week presented $500 scholarships to 4-Hers Steven Lovato, Martin Sena, Jaime Rivera and Rebekah Roybal.
This was the first time for the association to award scholarships.
"We are committed to doing this annually to 4-H/FFA members who have exhibited in the fair for four years, including the year of their high school graduation," said Patricia Smith, scholarship committee chairwoman.
Recipients must be attending a vocational school or two- or four-year college.
Lovato, Sena and Rivera attend New Mexico Highlands University and Roybal attends New Mexico State University.
Couple planning October 2022 wedding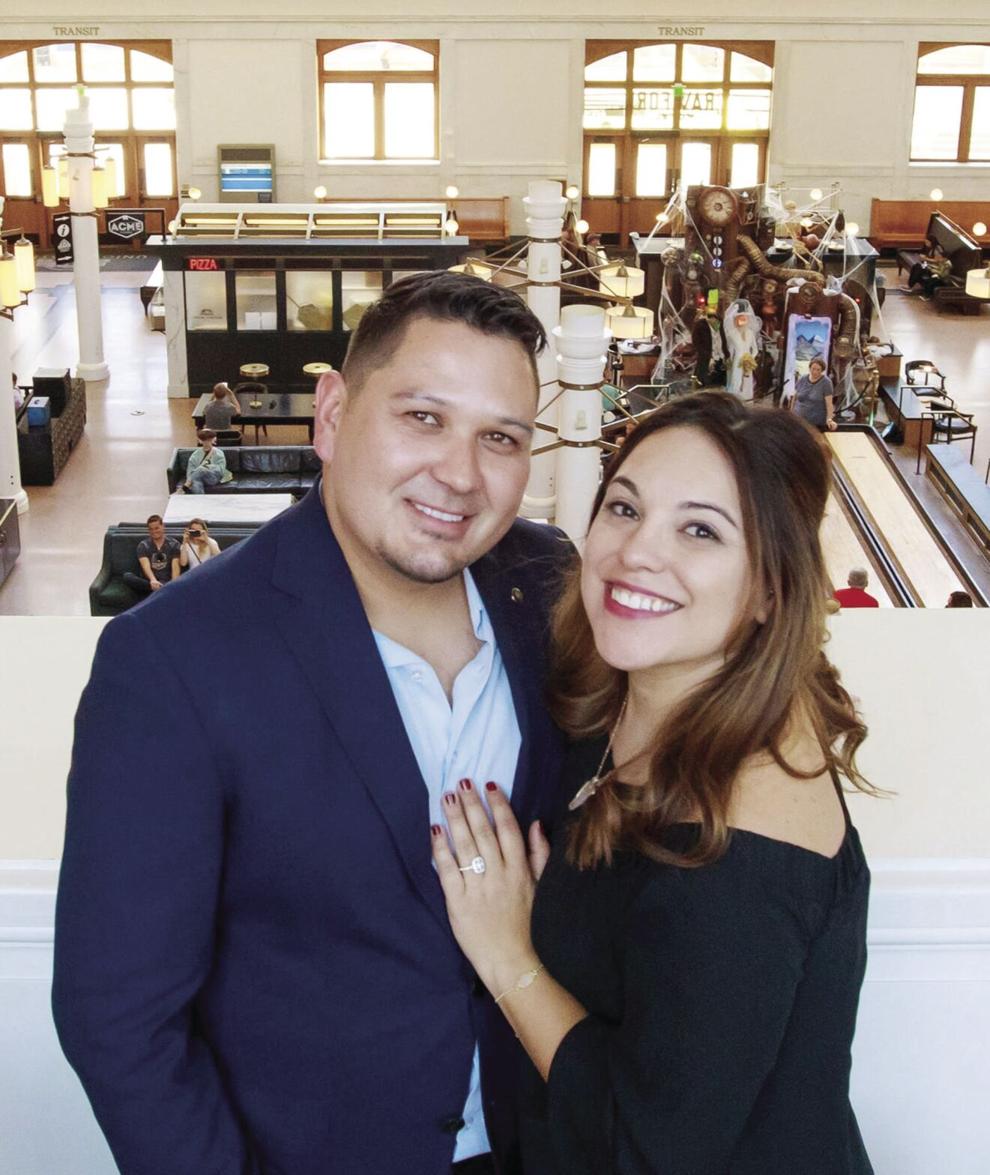 Donald and Josephine Romero of Las Vegas are pleased to announce the engagement of their daughter, Samantha Josephine, to Jason G. Moore, son of Jay Moore and Diane Moore, also of Las Vegas.
Jason is vice president of New Mexico Land and Title Co. in Albuquerque and Samantha teaches at Dennis Chavez Elementary School, also in Albuquerque.
The couple plans to wed in October 2022.
Shout out to Mora Middle School runners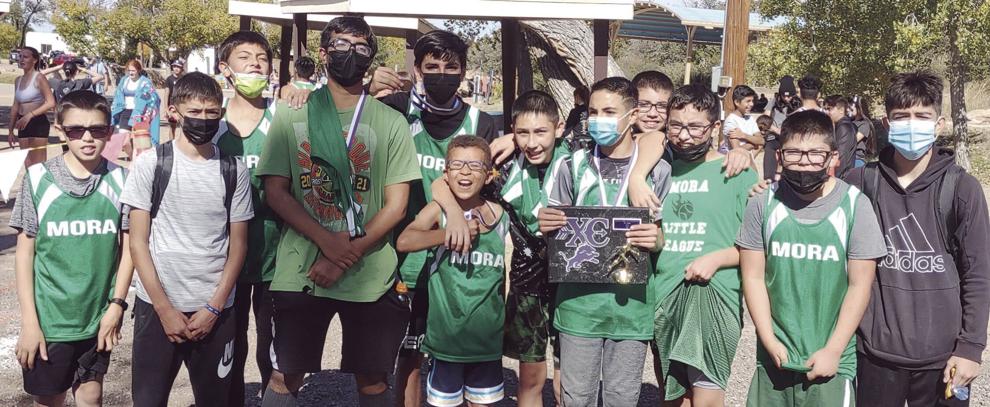 Congratulations to Mora Middle School Cross Country Team for taking first in every meet this fall except for the Penasco meet, where the boys took second.
Team members were Jesus Vigil, Antonio Garcia, Ty Crunk, Andres Romero, Lucas Chavez, Noah Vaughn, Camden Montoya, Krystopher Padilla, Rylan Chavez, Diego Atencio, Marcus Vigil, Andres Martinez and Josiah Sanchez.
"These young men have heart and amazing talent," said coach Nancy Tafoya. "They are going to be a great varsity team come next season."
LCC auto students work with plastic welding repair station
Luna Community College auto collision technology students are now using a state-of-the-art nitrogen plastic welding repair station. Luna's auto collision technology program is the only Automotive Service Excellence/National Automotive Technicians Education Foundation accredited training program in New Mexico.
"We strive to offer the most up- to-date equipment and training available," said Luna auto collision technology instructor Anthony Baca.
The plastic and aluminum repair stations were purchased through New Mexico's legislative capital outlay funding program.
"We are very appreciative to all the legislators that made this possible," Baca said.
Our Girlfriends visit Vegas
Kathy Hendrickson, owner of Southwest Detours in Las Vegas, on Saturday gave members of Our Girlfriends a tour of Bridge Street, the United World College-USA campus and Montezuma Castle, Indigo Theatre and Castaneda Hotel.
The Santa Fe group tours museums and places of interest.
Gwen Albers is a reporter with the Las Vegas Optic and can be reached at galbers@orourkemediagroup.com.