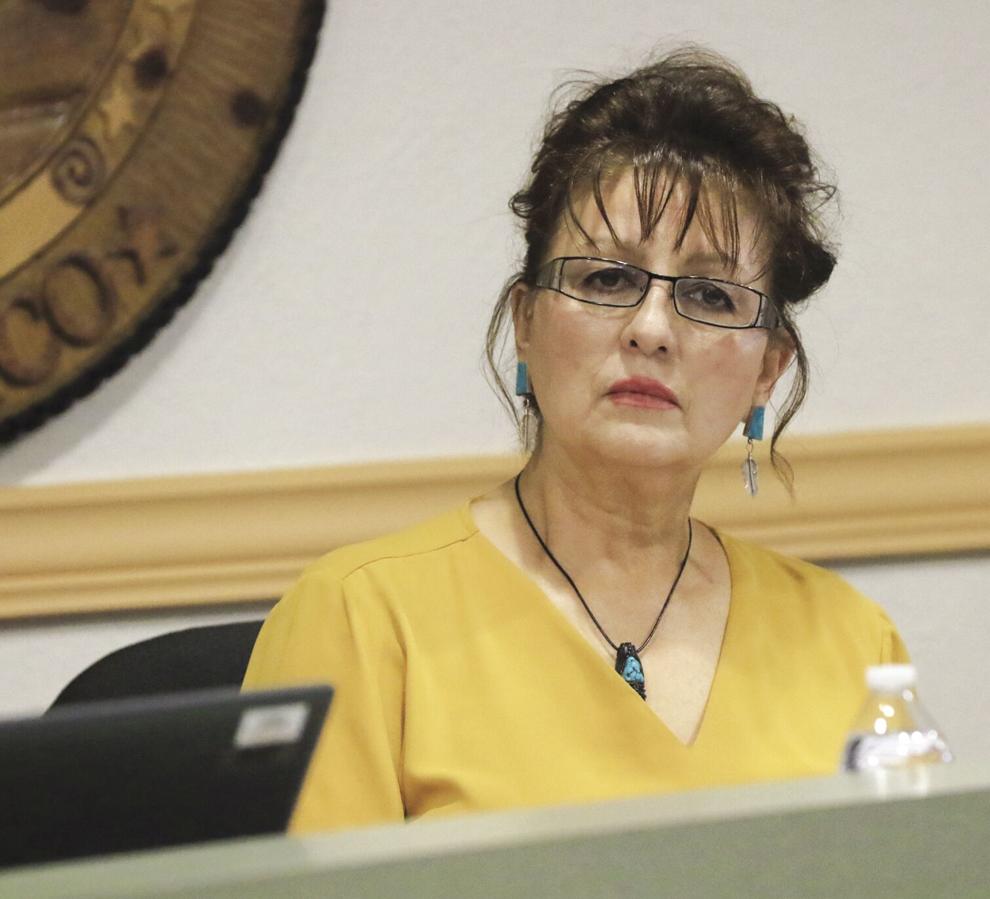 Former Las Vegas Mayor Tonita Gurule-Giron was sentenced to 18 months probation at a sentencing hearing Friday morning after being convicted on two felony charges in May. 
In addition to probation, Gurule-Giron will be required to complete 40 hours of community service and pay $1,000 in restitution, The court also ordered her to publicly apologize and write letters of apology to city employees and contractors who were impacted by her actions. 
"While we are disappointed that the judge did not impose the three years of incarceration we argued for, we remain grateful that we were able to bring justice and accountability on behalf of the community in this case," Attorney General Hector Balderas said in a statement to the Optic Friday afternoon.
Gurule-Giron was only sentenced on one of the felony charges she was convicted of back in May at Friday's hearing. District Court Judge Abigail Aragon ruled that the two charges she was convicted on, violation of ethical principles of service and soliciting/receiving illegal kickbacks, were too similar and met the standard for double jeopardy, meaning she could not be sentenced for both offenses. 
The former mayor originally faced six felony charges. However, before the jury deliberated at the May trial, Aragon threw out four of the felony charges, saying the state did not prove the charges well enough for the jury to make a decision on them. 
After deciding on the double jeopardy issue, Gurule-Giron faced a maximum of 18 months in prison for the fourth-degree felony conviction. The Attorney General's Office, tasked with prosecuting the case, argued for the maximum sentence. They said granting probation seemed "pointless."
The defense, however, argued for Gurule-Giron to receive six months probation and no restitution owed, citing her lack of criminal history and non-violent offense. Several character witnesses spoke on behalf of Gurule-Giron, pleading for no penalty to be assessed. 
Ultimately, however, the judge decided to sentence Gurule-Giron to an 18-month deferred sentence with probation to be served, and a $1,000 fine issued. If Gurule-Giron violates the terms of her probation ,she could face further punishment. 
Gurule-Giron served as Las Vegas' mayor from 2016 until her resignation in January 2020, after criminal charges were filed on Dec. 23, 2019 following a lengthy investigation by the Attorney General's Office. After being delayed several times, the trial in her case took place in May.