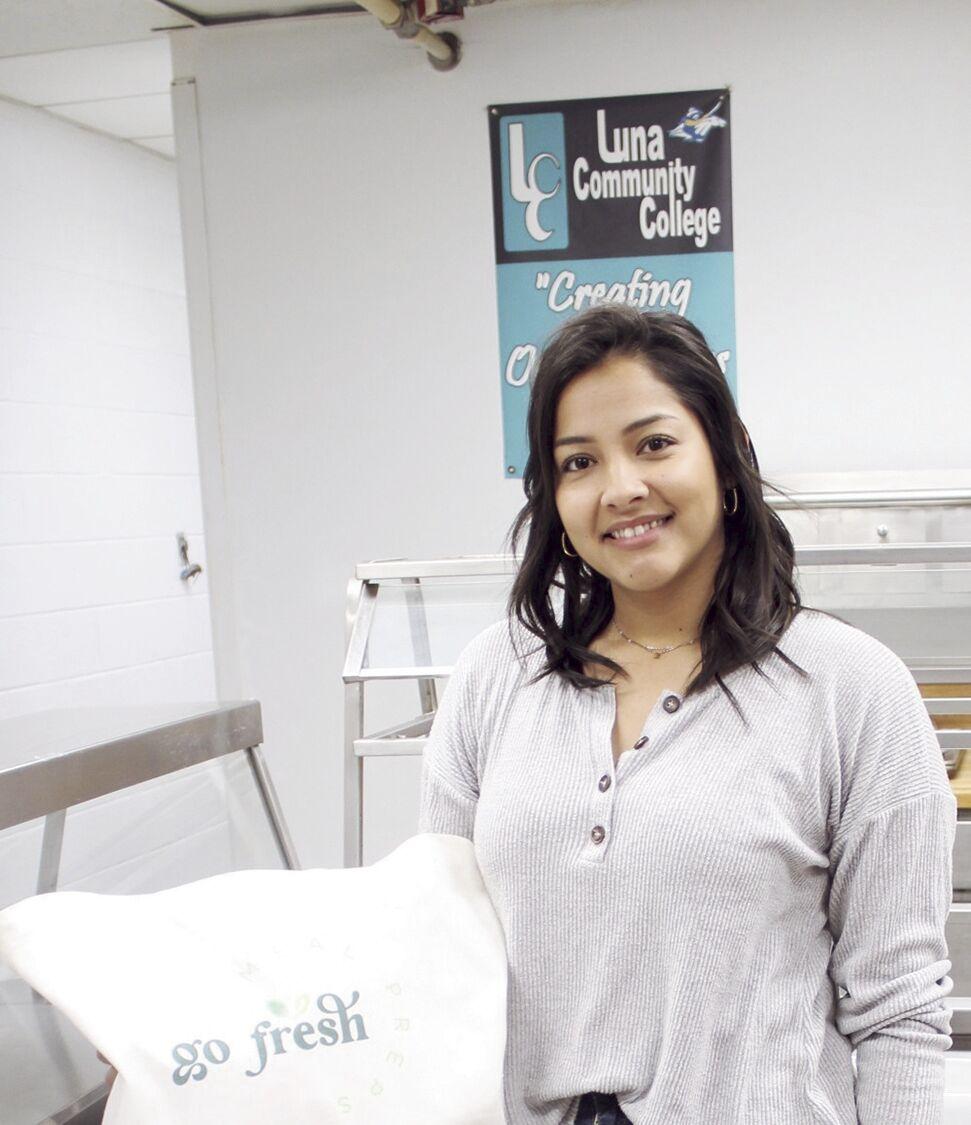 Former Luna student Aubri Martinez is utilizing Luna's Community Kitchen by starting her own prepared healthy meal business. Martinez' official business name is "Go Fresh Meal Preps." The concept of her business is based on balanced, nutritional meals. 
"The meals are good for you," says Martinez. "It's a better, healthier option for the community."
Martinez started her business on Jan. 8 with the help of Luna's Small Business Development Assistant Director Briana Montano-Baca.
"Briana was an incredible help to get the proper licensing and all the paper work done," says Martinez. "Right now, we are serving upward of 10 clients a week and hope to get to 30 or 40 clients a week."
Martinez' business model is a simple but effective one. She drops off all the ingredients on Friday, cooks on Saturday and delivers on Sunday. 
"All our ingredients are fresh," says Martinez. "My staff right now is my brother Antonio and myself, the most popular items are steak, rice and veggies and lemon peppered chicken."
Orders are taken seven days a week, but to get your order delivered on Sunday, it has to be placed by Thursday evening. The contact information is 505/634-5299 by phone or you can also visit the website at www.gofreshmealpreps.com. Deliveries are made within the city limits.
Martinez prides her business as being locally owned and committed to bringing healthier food options while helping individuals achieve health and wellness goals with meals that are delicious. 
Right now, Martinez is relying on social media to market her business, using Instagram and Facebook. Traditional word of mouth is also a way to get people to know about her business. 
"I really appreciate Luna and the community kitchen," says Martinez. "It's fully equipped and it's made it possible for someone like me to start a business. It has been great. I attended the community kitchen's open house in September and decided soon after that the direction I wanted to go in. Right now, our short-term goal is to reach more clients and help people with weight loss. Our long term goal is to eventually have a storefront and have our own salad and smoothie bar and meals to go."
Martinez says that while working as an assistant location manager in the film industry, she saw businesses like the one she operates now.
"Our community needs new things to grow," says Martinez. "I want to be part of the forward and upward momentum to help our community."
"I want to thank Luna Community College for creating opportunities for me," says Martinez. 
Luna's motto is "Creating Opportunities for You."
Luna Community College is part of the Las Vegas Optic's Preferred Business Program.