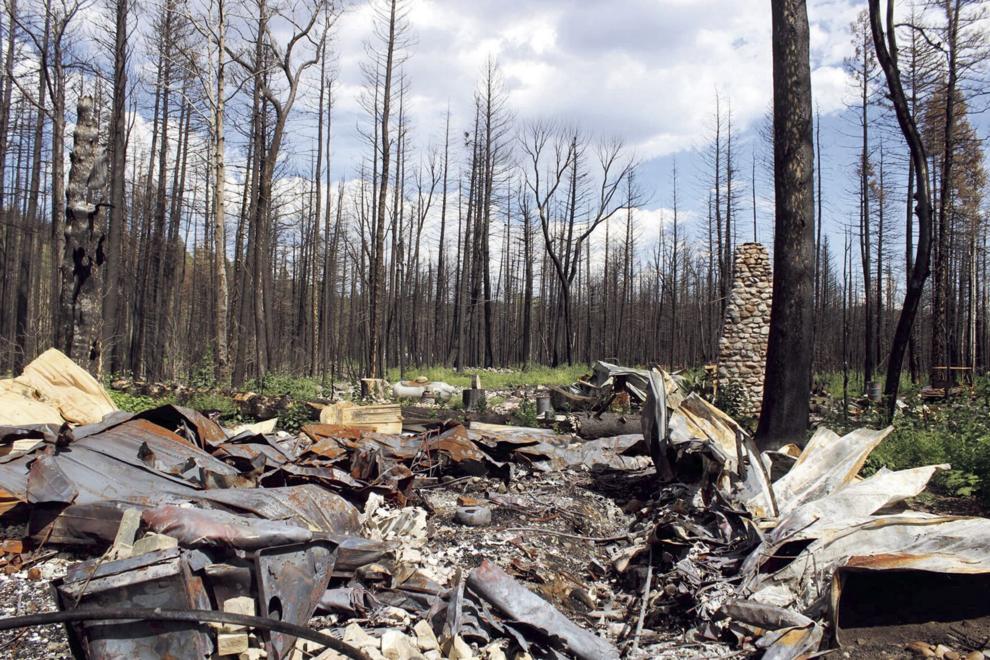 Nearly a year after the Hermits Peak/Calf Canyon Fire first sparked, FEMA is preparing to open local Claims Offices in San Miguel and Mora counties in an effort to help make fire victims whole. 
The process of opening these claims centers have been ongoing for months. Local job fairs were held in late 2022 to find local employees to staff the centers. Several meetings were held by FEMA to hear feedback from the community about how the process should go, and they received plenty of feedback about the way things had been done in the past, and how they need to be improved in the future. 
Using the knowledge they gained, FEMA now hopes the process of handing out billions of dollars to the people most impacted by the largest wildfire in the state of New Mexico will go smoother than when they first handed out relief funds last summer, before a real process was in place. 
Officials estimate that the claims offices will open in late March or early April, and they will be staffed mainly by local residents with an understanding of the specific needs and challenges faced by people living in San Miguel and Mora counties. When job fairs were ongoing, FEMA was specifically looking for bilingual members of the community to work in the offices, to address the needs of the majority hispanic fire victims. 
The exact claims process and criteria has not yet been made public by FEMA, though they said they are designing the process around the comments provided by the community at a series of meetings held throughout the region late last year. 
As Source New Mexico and the Optic reported when those meetings were occurring, the critiques and suggestions were widespread, but the common goal was making the process as easy as possible to provide relief for everything that was lost, going beyond structure damage. New Mexico's congressional delegation also provided its comments to FEMA in a letter, and suggested providing relief to people who lost their livelihood and ability to earn a living as a result of the fire, not just people who physically lost their homes. 
Among their concerns: Rural and tribal communities in the area rely on fishing, gaming and timber-cutting. Much of that became impossible after the fire. Compensation should cover subsistence resources, the letter states, so people can continue their traditional ways of life.
The proposed rules specify that people impacted by the fire will be compensated, but substantial damage came from floods rushing over charred land, spilling out from clogged waterways, unhindered by the vegetation that would normally slow the water down or create a barrier. 
"We recommend you specifically reference flooding, mudflow, mold, and debris flow as a cause of injury and as a damage that can be compensated," New Mexico's representatives and senators told FEMA in their letter. 
It could also be hard for people to show that flooding was a result of the fire, they added, especially if everyone isn't working off the same map. 
The feds have high-resolution imaging of fire damage but wouldn't share it with someone trying to prove damage to his property, Source NM reported in November. Residents even set up their own plane flight over the burn scar to try and map the area themselves.
"FEMA should develop a simple process or map to assess whether flooding in particular areas is the result of the fire and remove the burden" from people filing claims, the delegation's letter stated.
Local residents and the congressional delegation also took issue at the time with the 25 percent cap on compensation for lost trees, which remained in the language of the rules on compensation from the 2000 Cerro Grande Fire in Los Alamos County, previously the largest wildfire in the state. 
The federal delegation argued that hundreds of thousands of acres of forested ground burned in the 2022 fire, and people that previously relied heavily on firewood from those trees to keep their homes warm in the winter could no longer use that resource, making it impossible to maintain their previous way of life. They argued that by limiting compensation to 25 percent on tree loss, those people will have to forge a completely new way of gathering firewood that goes against FEMA's goal of making all fire victims 100 percent whole. 
As FEMA's local offices prepare to open, fire victims anxiously await word on what they can expect to see as allowable compensation. Until then, FEMA recommends all fire victims file a "Notice of Loss" form to FEMA if they have not already done so. This form begins the process of seeking compensation through the Hermit's Peak/Calf Canyon Fire Assistance Act. 
FEMA also recommended that people seeking compensation gather all relevant documentation, information, photos and all other necessary proof of what happened to ensure that they are prepared when the full claims process begins. 
Once the claims offices officially open, FEMA officials will review the "Notice of Loss" forms for completeness. If more information is needed, someone from the Claims office will walk the individual through their form and help them fill it out. 
FEMA will then send out "Notice of Loss Acknowledgement" letters to individuals who filled out "Notice of Loss" forms, and assign Claim Navigators to each individual or family impacted by the fires. These Navigators will act as the primary point of contact for the fire victims as they go through the process of collecting money owed to them by the federal government. 
Once an individual receives their "Notice of Loss Acknowledgement" from FEMA, they will have 150 days to submit their "Proof of Loss" form, which will help determine how much money they are entitled to. 
Nearly $4 billion has been allocated for victims of the Hermits Peak/Calf Canyon Fire by Congress, a figure many people believe will have to increase to completely compensate individuals who lost their homes and livelihood as a result of the fire. 
Source New Mexico contributed to this report.