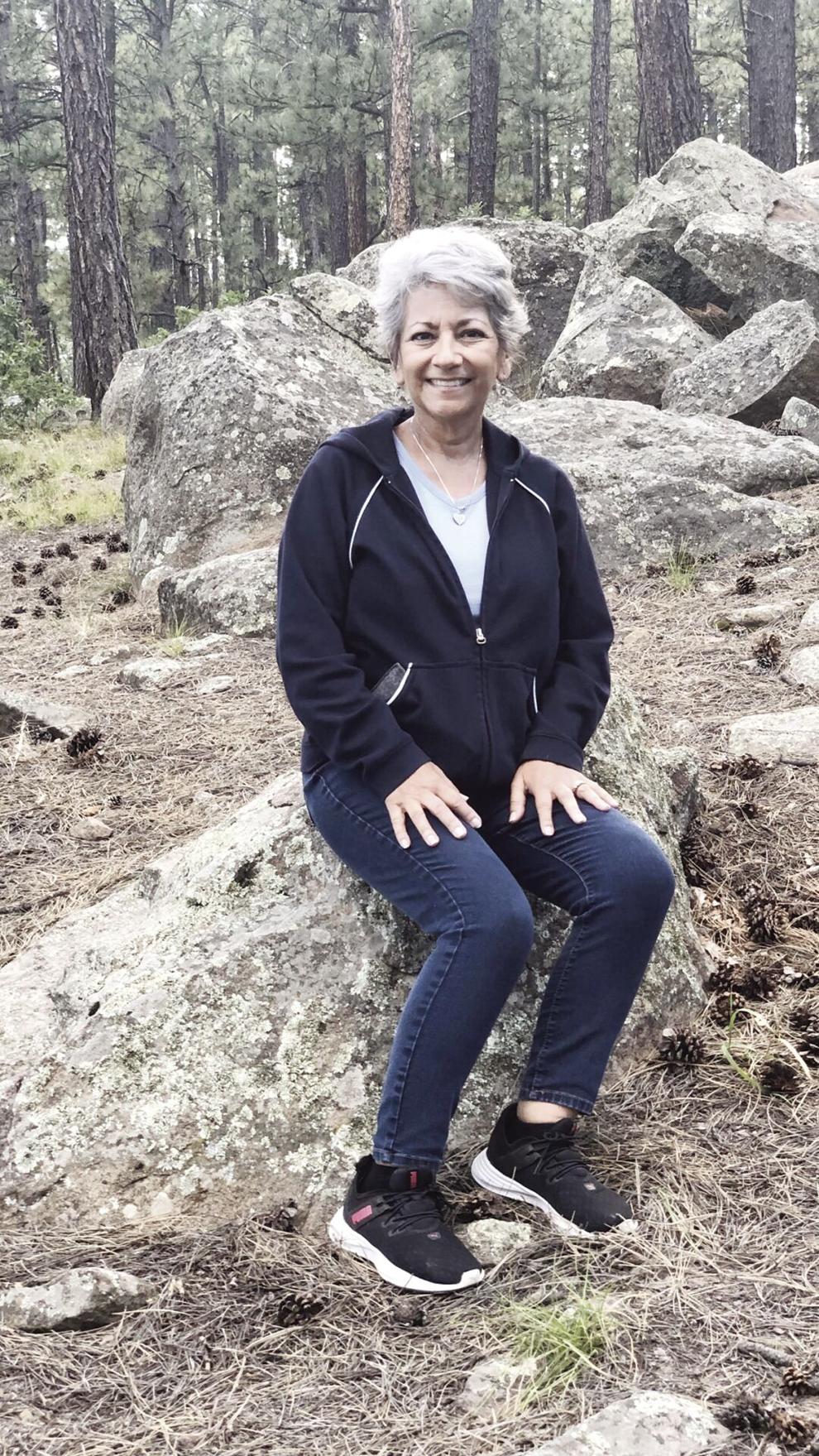 For nearly 40 years, Elaine Luna has served San Miguel County as a social worker and community health advocate. Last week, county leaders showed their appreciation for her efforts, giving her the first annual Women of Influence Award. 
Sheriff Chris Lopez and Patricia Gallegos from the Rio Grande Treatment Center presented the award. 
"We really looked at the history and longevity of her efforts in our healthcare system locally," Lopez said. "A lot of people have come and gone, but I can say that Elaine has been here through thick and thin."
Luna, an Española native, came to Las Vegas in 1977 to study at New Mexico Highlands University, where she earned her undergraduate and graduate degrees in social work.
She worked for nearly 15 years at Northeastern Regional Hospital in Las Vegas as a social worker before taking a position at a residential treatment center in Rancho Del Mora for a year. 
After leaving that position to be closer to her husband, David, and three children, she spent the next 25 years at Luna Community College, where she worked at the Area Health Education Center, specializing in workforce solutions and health care. 
"Those 25 years went by in the blink of an eye," Luna said. 
She also served the community on several boards, including more than a decade on the Las Vegas City Schools board. 
County commissioner Martin Sena, who she worked with at LVCS, said, "What always amazed me is how she always puts everyone else first. She did nothing to gain for herself and everything to gain for everyone else."
Though Luna retired earlier this year, she is currently the president for the Alliance for School Based Health Care, serves on the San Miguel County Health Council and is part of the 100% Community initiative in the county. 
"It has always been ingrained in her to help others," David Luna said. 
Her husband said that he is proud of her for the recognition of her work, but that she has never done anything for accolades.
"She does her work quietly and makes sure things get done," he said. 
Elaine Luna called the award "tremendously humbling," especially because of how closely she has worked with all of the current county commissioners. 
As for the future, Elaine Luna has no plans of slowing down. 
"I may have retired, but staying connected has always been a part of my fabric," she said. "I have a lot of good years left, so why not?"