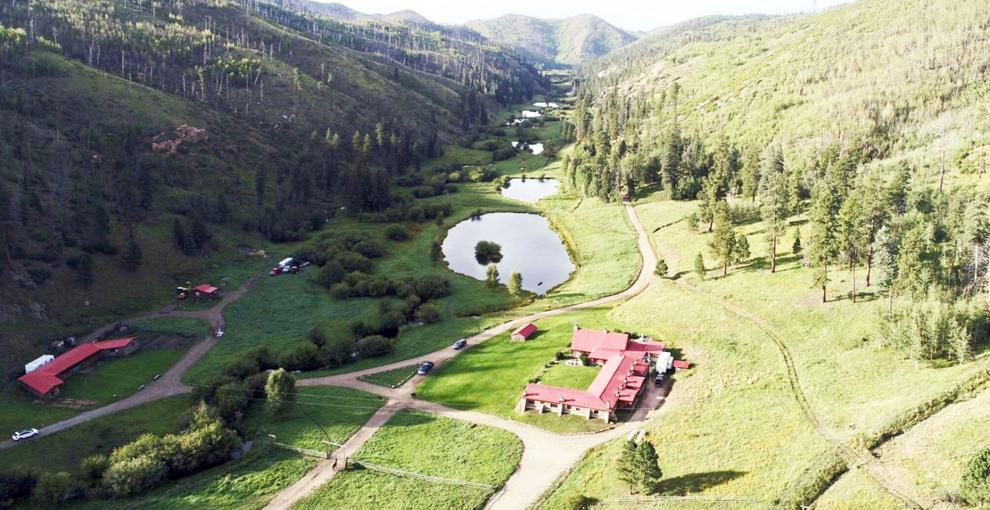 The number of lots proposed for a San Miguel County housing development 8 miles west of Pecos has been cut nearly in half.
"I did receive an updated proposal," said Amanda Salas, director of planning and zoning for the county. "This time, it went from 65 lots down to 35 lots."
Santa Fe businessman Gerald Peters purchased the ranch for $7.5 million and has a 20-year plan to develop the property. Scheduled to be developed by 2025, the first phase would include 15 lots averaging 24 acres in size, Salas said. 
The 1,054-acre property includes 3.5 miles of Cow Creek, seven lakes and a pond. It also has an 11-bedroom lodge, a home, two cabins, barns and outbuildings.
Planning consultant James Siebert said several changes to the original plan are expected after the developer received comments during a recent neighborhood meeting at Frankie's in Pecos. 
"We will come back with a different looking plan," said Siebert from James W. Seibert & Associates in Santa Fe. "I think the number of lots, the issue with traffic and issues with septic tanks and water (are the concerns). We're working on addressing all of these issues. We take them seriously."
Salas stressed the development is in the very early stages. 
"Everything has to be put in place," she said.
The biggest concern is water.
"How much water will it take?" she said. "Will it dry up the river before it heads down for irrigation?" 
The second biggest concern is septic systems.
"Will they be sufficient enough not to enter the stream and contaminate the environment?" Salas said. "Many things need completed to accept the application."
New Mexico agencies including the Environment Department, Office of the State Engineer and Department of Transportation will be involved with the review, she said.
The county planning commission will have to review the development and then make a recommendation to county commissioners. A public hearing also will be held. Salas estimates that the hearing is four to six months away.