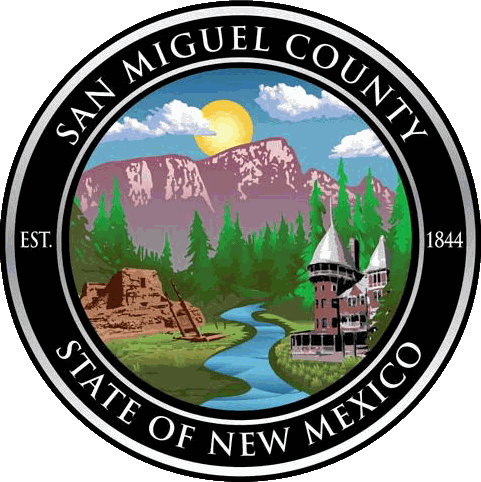 For people living in rural areas, having adequate access to healthcare can be a serious problem. That has been increasingly true for people living in San Miguel and Mora counties over the past year, as services have been eliminated that impact people here on a regular basis, with no real replacement in sight. It's a problem that San Miguel County is hoping to solve, as last week they approved a resolution to form a study group aimed at getting healthcare back on track in this community. 
Alta Vista Regional Hospital is responsible for serving more than 50,000 people across three northeastern counties in New Mexico regardless of their ability to pay. The people who live in this area rely on them for care, but they have seen the services offered at this hospital shrink over the past year, as the cost of care has led to elimination of services. Last summer, the hospital's OB-GYN department was eliminated, and more recently the hospital announced it is closing its intensive care unit due to a lack of patients leading to a high cost of operation without much care being given. 
Outside of the hospital, Las Vegas also recently lost Del Norte Pharmacy, which closed after years of operation, leaving locals with fewer options to get prescriptions filled than ever before. 
All of these issues have led to concern for residents and local officials alike, who now face the likelihood of a lengthy drive to Santa Fe or Albuquerque to receive the care they need. 
That's where the county hopes to bridge the gap. At a special meeting, they authorized a study group to be organized, which will try to find realistic solutions to problems faced in rural areas across the country. A recent study found that less than 10 percent of physicians choose to practice in rural areas despite more than a quarter of the country's population living outside of major metropolitan areas. 
The study group will be made up of representatives from the city and county governments, multiple individuals from the leadership team at Alta Vista Regional Hospital, representatives from other smaller healthcare providers in the community, as well as multiple informed community members from outside the healthcare system. 
The group will decide on a smaller executive board that will speak for the larger group, and they will have up to eight months from formation to come up with a final report and recommendations for the county's governing body. 
San Miguel County Commission Chair Harold Garcia said several prominent people in the healthcare field have agreed to be part of the group, and that they have received support from the state government, which they believe will help lead them to success. 
Garcia said the county has set aside $50,000 for this project already, which he believes shows they are committed to making sure the people of Las Vegas and surrounding areas have access to the care they deserve without being forced to commute more than an hour each way. 
The Optic will provide updates on the group and its findings when they become available.