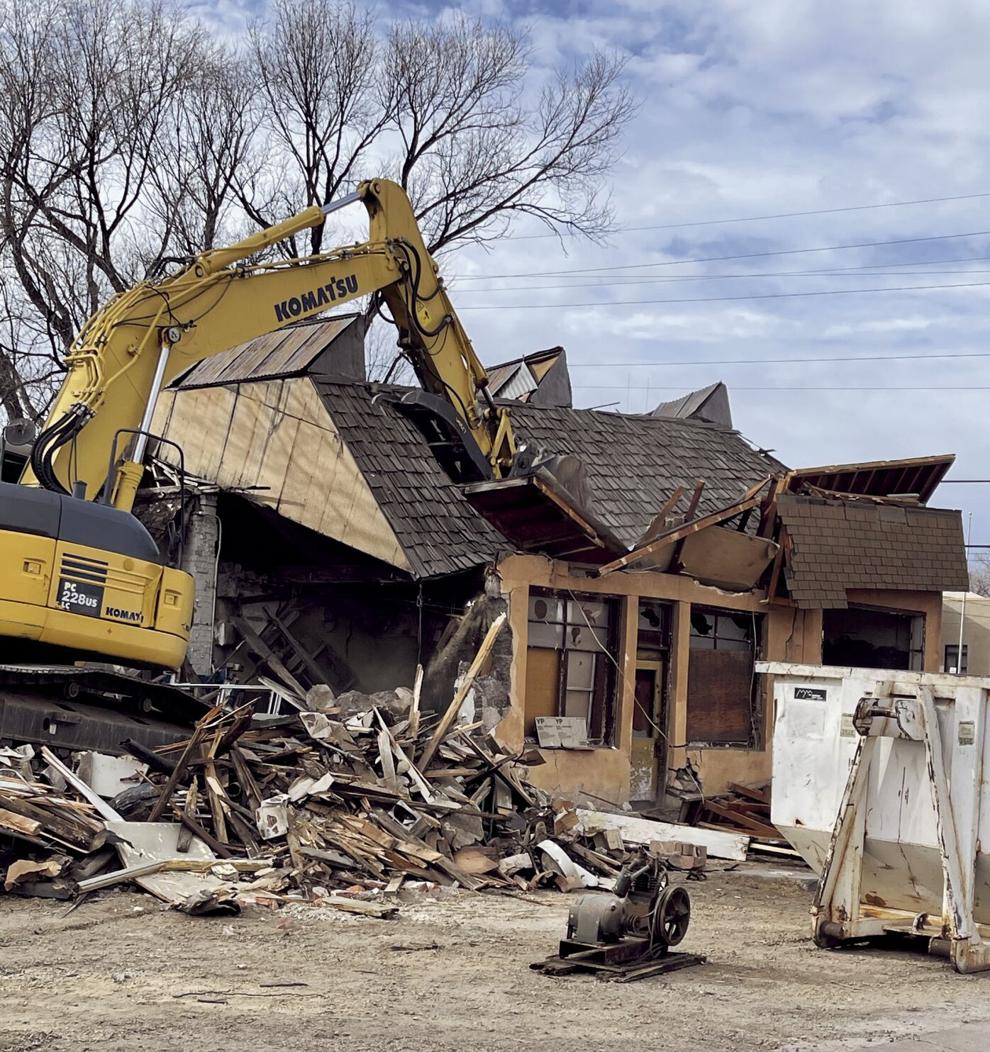 After being abandoned for more than four decades, the City of Las Vegas demolished a building that previously housed a gas station near the Plaza last week. 
Before being abandoned around the late 1970s, it was one of the only service stations on the west side of Las Vegas, according to mayor Louie Trujillo. 
However, in the decades since, the building had decayed to the point of no return. 
"There was nothing salvageable and it was a total eye sore," Trujillo told the Optic. 
After previously going after the previous owner for code enforcement violations, the city purchased the property at an auction in September 2021 and followed through with demolishing it last week. 
Trujillo said that was made possible due to the new, stronger, code enforcement ordinances put in place by the city over the past two years, written by City Attorney Scott Aaron and passed by the city council. 
The city is pursuing action against several other commercial and residential abandoned properties, according to Trujillo. 
He told the Optic that demolishing the abandoned gas station was a goal of his 20 years ago, when he first served on Las Vegas' governing body. However, due to the weaker ordinances in place at that time, the city's hands were tied on what they could accomplish. 
Once the demolition is complete, Trujillo said the city plans to create a public parking area where the building once stood. However, there is no timeline as to when that could take place right now.