The Las Vegas City Council formally approved the polling places for the upcoming municipal election at Wednesday night's regular meeting, as required by state law.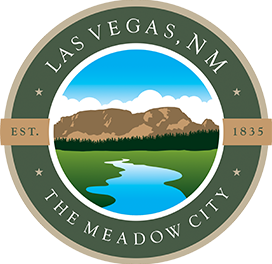 The polling places for the March 1, 2022 municipal election, will be at Robertson High School's Michael Marr Gymnasium, and West Las Vegas High School's "Gillie Lopez" Gymnasium. 
Positions up for grabs during that election will be City Council positions for Wards I, III and IV. David Ulibarri is currently the councilor for Ward I, Elaine Rodriguez currently represents Ward III and David Romero currently represents Ward IV. 
Ulibarri and Romero will have served full four-year terms as of the election, while Rodriguez will have served for two years. Her position is once again going to be on the ballot because she was appointed to the position by Mayor Louie Trujillo following the resignation of Joseph Baca, who was elected by the voters during the 2020 municipal election. 
Approving the polling places was the only business item on Wednesday's agenda. However, during the mayor's appointments and reports, the council approved the appointment of Rosita Ellis to the city's Parks and Recreation Advisory Committee. Another appointment, of April Morrell to the city's Library Board, was tabled because the governing body was unable to confirm she met the criteria to be appointed. 
Trujillo and the council also recognized Dr. Jesus Tafoya for his efforts assisting the city throughout the COVID-19 pandemic. 
The governing body also heard a presentation by Spectra Solar, LLC regarding possible opportunities for the expansion of solar energy in Las Vegas in the near future. The company said during its presentation that switching to more solar power could help the city save up to $5.1 million in electricity bills over a 30-year period. The company also claimed it would have no negative fiscal impact on the city, as there would be no cost for installation, equipment or 30 years of maintenance. 
Also, during the police chief's monthly report, Deputy Chief Kenneth Stumberg said three members of the Las Vegas Police Department attended Law Enforcement Assisted Diversion (LEAD) training from June 29-July 1. As previously reported on by the Optic, LEAD is a public safety program intended to divert people arrested for low-level drug crimes to community-based support services instead of jail, as those cases have historically been handled. 
It is unclear how the program will exactly be handled in San Miguel County, but it has seen successful results in other locations across the country, including Alamosa, Colorado. 
The City Council will next meet on Aug. 11 for its next regularly scheduled meeting.