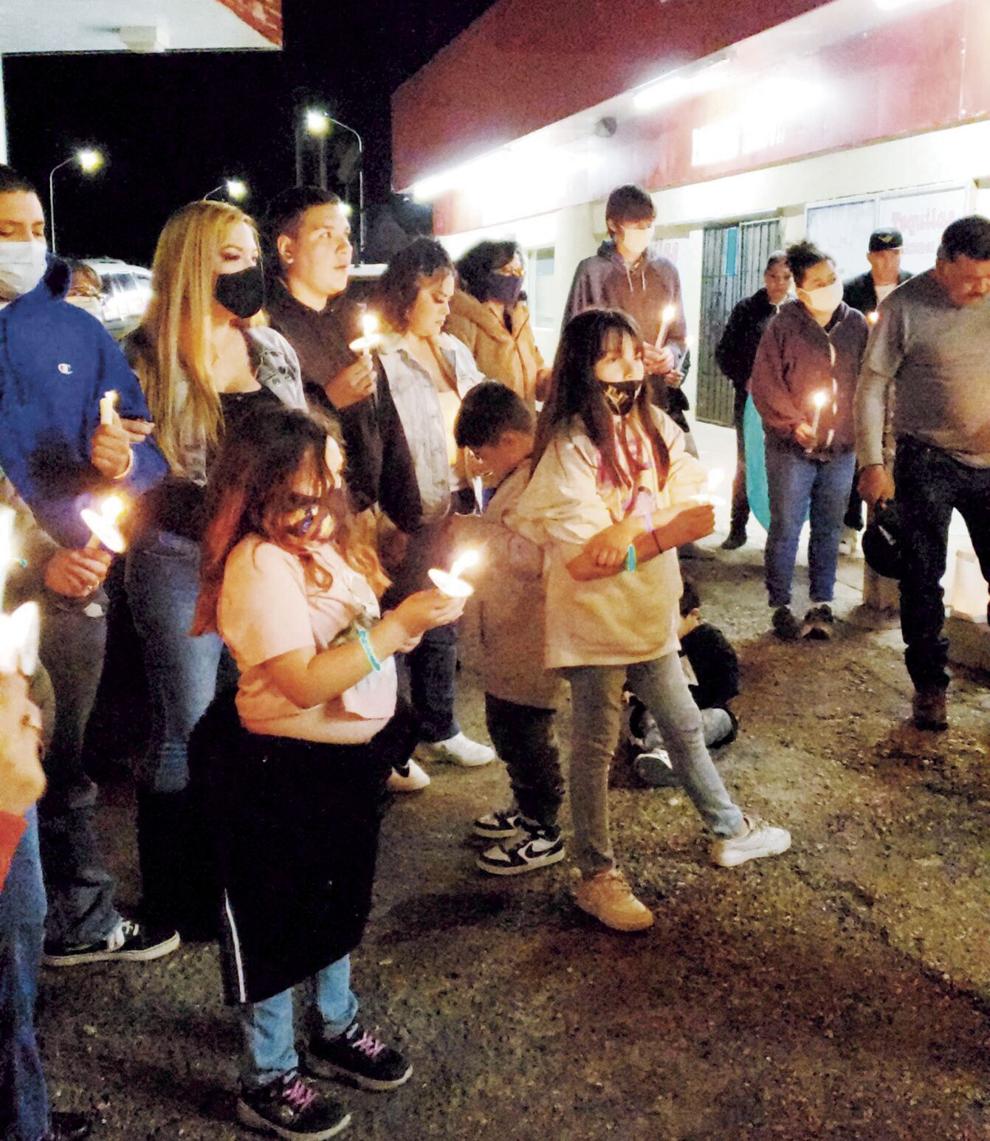 Nearly 75 people on Monday participated in a candlelight vigil at Tequila's Bar and Grill, commemorating the one-year anniversary for the Las Vegas murders of a woman and her grandfather. 
Alejandro Alirez, 24, is accused in the shooting deaths of Cristal Cervantes, 34, and her grandfather, Victor Cervantes, 88, on Nov. 8, 2020, at a Peggy Lane home. Alirez, who live-streamed at least part of the incident on his Facebook page while Cristal Cervantes' mother begged for dying daughter's release, was charged with two counts of first-degree murder.
Two weeks after the murders, Alirez's former attorney filed a motion to determine if the suspect was competent to stand trial. According to court transcripts, Alirez refused to come out of his cell for the hearing. His calm demeanor and smiling throughout the hearing concerned the court.
"I believe the defendant has no remorse and shows no sympathy for his alleged action," according to the transcripts. "The court believes there may be mental health issues."