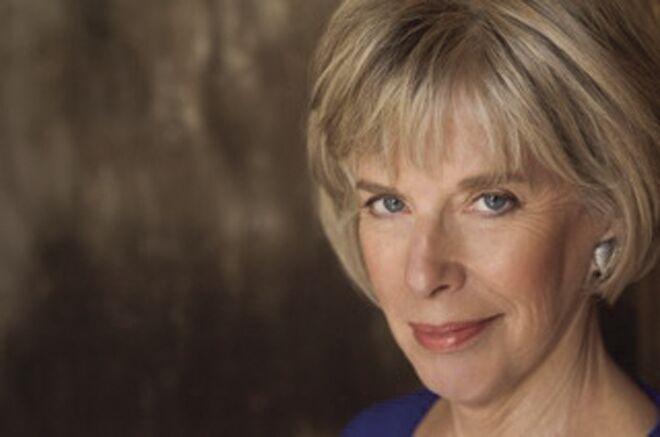 Friday, March 24, 2023 at 7 p.m., The Gillingham Musician's Fund will sponsor its third Generations Jazz Jam at Stella's on Bridge Street. Mark Gillingham created this event to give NMHU, UWC, high school students and other local musicians the opportunity to perform with the venerated Smooth Riders. (Kevin Zoernig, Ralph Marquez, Bruce Holmes and Edward Harrington - in reverse alphabetical order. With the last name of Urech, I'm familiar with bringing up the rear. Occasionally it's refreshing to be at the head of the line, right, Kevin?  But I digress.)
As Mark explains, "The Gillingham Musicians Fund (GMF) was established by my family with the goal of supporting local musicians, giving them places to play and paying them for their performances. The Live From The Bridge series allowed musicians from the tri-county area a venue to play during the Pandemic, which was casted live, and a recorded [TinyURL.com/LiveFromTheBridgePlaylist]. Look for another live casted and recorded series this fall. 
Generations Jazz Jam is a series that gives musicians an opportunity to play alongside accomplished musicians in a public setting. The public is encouraged to support these efforts by contributing to the fund at TinyURL.com/DonateGMF."
All musicians need feedback so everyone in our audience receives a pad of paper with the instructions to write at least two positive comments for each performance. Then if so inclined, you might include a suggestion for improvement. Participants have been appreciative of  the praise but more importantly for ways to get better. Suggestions have included, "Look at your audience, not at the Smooth Riders. They are total professionals and will follow your lead." "Memorize your song. Use the music in front of you just for reference."  "Make sure your cleavage is anchored."
So come along and participate either on the platform or in the audience. As Aristotle once said, "We need Players, a Platform and Passion."  We've got the players and a platform. Come and help supply the passion for a live performance.
Friday, March 31, 2023 from 7-10 p.m. come enjoy The Las Vegas Original Music Showcasein the Plaza Hotel Ballroom. (Tickets $20.)
As musician and organizer Glenn Damien explains, "The reason for the event is to provide a venue for the outstanding musicians of our community to perform their own compositions. The music scene today is almost totally based on formula and emulation with no outlet for creative expression. It isn't local musicians' choice to be stuck in imitative mode. The market drives it. If musicians are trying to make a living, it's what they have to do. 
"Go to a dance and you hear the same 25 songs, not even an original arrangement. I had the opportunity early in my music career to focus on original music. 
"I want the talented musicians of Las Vegas to have that opportunity and also to spark the beginnings of an original creative music scene right here!"
Glenn adds that Mark and I have been a great force behind planting those seeds in Las Vegas. Thanks, Glenn!
Yes, you may have heard that Mark and I are pulling up our stakes and moving our covered wagon westward. No longer  "Route Sixty-Six" at the top of our play list, we are now warbling "California, Here We Come" and "California Dreamin'." Our destination isn't LA, we are heading to Carlsbad 90 miles south of LAX and 32 miles north of SAN (San Diego International Airport.)
We need to be close to an international airport because our 5 month old grandson Luka lives in Stockholm, Sweden. We also need to be near top-notch medical care in order to live longer so we can watch Luka grow up.
While in Berkeley, CA last fall we visited Suzanne whom I've known since graduate school. Mark and I liked the intellectual vibe. In fact, walking down one street near the campus, we saw street signs that designated:  "Parking only for Nobel Prize Winners." 
Suzanne encouraged us to move close to her, but candidly, Berkeley was too hilly and prices were too steep. Our last afternoon in Berkeley we had tea with Sydney, the younger sister of dear Chicago friend Peggy who will move to Berkeley in April. When I expressed my dismay at not being smitten with Berkeley, Sydney smiled gently and said, "Beth, what is yours will come to you."
Fast forward to February of this year. We had a family gathering at an AirBnB near Carlsbad. We saw amazing theatre, ate delicious cuisine, dipped our toes into the Pacific and hiked some of the 300 miles of trails. 
After we bid a fond farewell to Luka, Johanna, Thomas (to Stockholm) plus Sarah and Felicia (to New York), I discovered the Alga Norte Carlsbad Community Center with two huge outdoor pools. While Mark and Java explored their state-of-the-art dog park, I took a water aerobics class. In the pouring rain, twenty women and a couple of men worked out for an hour in the pool.
We found a realtor. I fell in love with the first place Kelsi showed us. She insisted we look at a couple more properties, but I remembered what Sydney had told me. My new home had come to me.
We will be at Calle Viento, not in a bungalow but in a condo with a view of the mighty Pacific four miles to the west.  Remember Mel Tormé's ballad? You can call us "the folks who live on the hill." 
Beth Urech is a contributing writer, traveler, and artist of the spoken word, performing both nationally and internationally. She lives in Las Vegas, N.M., with her husband, Mark, and dog, Java. Follow Beth at bethurech.wordpress.com. She may be reached by email at beth@bethurech.com