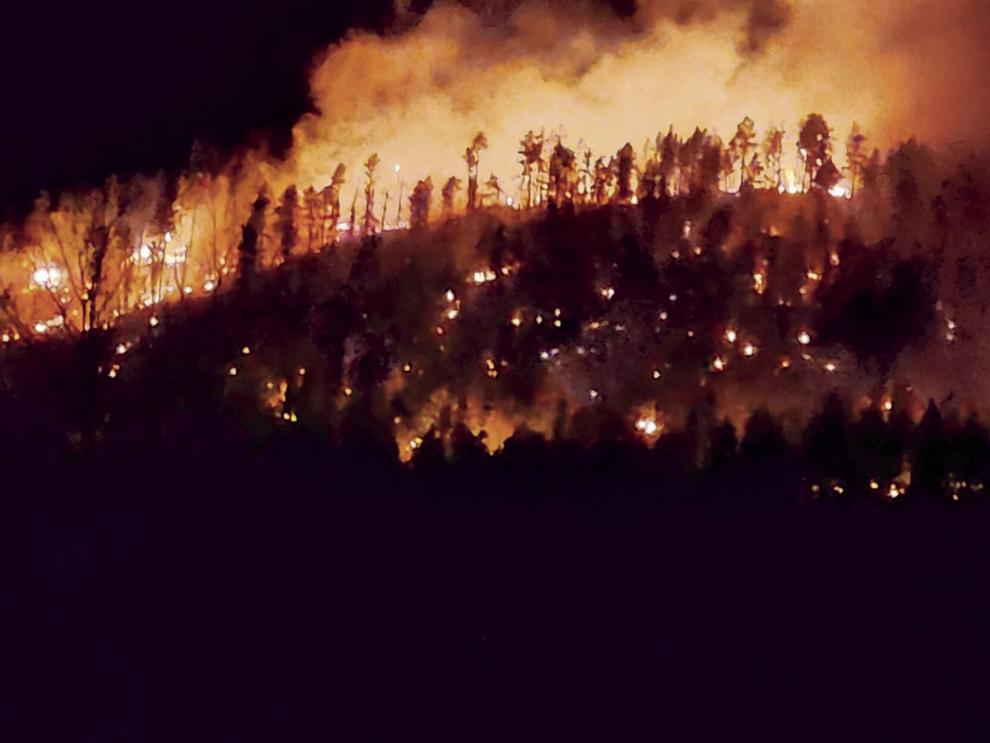 There is currently a proposal at the New Mexico State Legislature to plan, design and construct a regional fire training facility and wildland fire rapid response facility near the Las Vegas Airport. It is a project that has been in the works for this community for several years, and is one that city officials say could help prevent the next wildfire from spreading out of control. 
The proposed training facility would serve as a regional hub for firefighters, both locally and from surrounding states, to come to and receive training that would allow them to be better prepared to fight any type of blaze. According to Las Vegas Fire Chief Steven Spann, the curriculum of the training facility would continue to evolve as innovations are made in the industry, and it would have a long-lasting effect. 
"This is a facility that would still be here long after all of us are retired and have moved onto other things," Spann said. "This would allow all of the fire crews in the region to be taught the same way, allowing for more cohesion in the event that they are called in to help fight another large fire."
Currently, fire crews from the City of Las Vegas must travel three hours away to Socorro to receive training, costing the city money as well as manpower, as having firefighters that far away puts a strain on the rest of the crew for up to two weeks at a time. Having a facility in Las Vegas would make things most cost-effective and efficient for crews across the state. 
Additionally, the proposed facility would feature a wildland fire rapid response center, where a crew would be stationed ready to go in the event they are needed to help fight another fire, like the Hermit's Peak-Calf Canyon Fire that spread out of control in this community last spring. 
"If this would have been in place during last year's fire, there would have been crews in place there already, ready to go," Spann said. "I'm not saying we could have stopped Calf Canyon, but we could stop another small fire from turning into another Calf Canyon."
Experts believe that this region is in serious danger of experiencing more wildfire events over the next several years. Spann said that wildfires are not a one-time event, but instead that the risk continues long after the fire is extinguished. He described this project as a chance to be "proactive" in protecting this community for the years ahead. 
The proposal sent to the New Mexico Legislature calls for $10 million in funding for the project. That funding could either come as part of the large infrastructure bill introduced by Gov. Michelle Lujan Grisham, or as a Capital Outlay project.
However, city officials are unsure whether the funding for this project will be provided by the state. Similar projects have been introduced at the legislature in Albuquerque, at the Coronado Park site, as well as in Espanola, which is asking for less money for their regional fire training facility. At this time, it is unclear which project would have more support at the state level. 
Las Vegas officials are fighting hard to plead their case, pointing back to the past year as a prime example of why this community is the perfect spot for these facilities. 
"We have to protect what is left of our watershed," City Councilor David Romero said. "It was destroyed this year. The whole region is tributary waters, and if we don't do everything we can to protect them, it will impact this entire region."
Romero pointed out that Lujan Grisham spent a lot of time in this community over the past year, and she is aware of the devastation that the wildfire caused. He believes this is a chance for her and her team to push for the project to be awarded to this area to show her support for the efforts to rebuild the community and make it whole again.
"It only makes sense to build it here to make this area safer," Romero said. "We just lived through it all. We saw the lack of resources and the lack of infrastructure that was so badly needed."
Mayor Louie Trujillo described the project as a "huge logistic need," pointing out that the city didn't have appropriate housing and supplies for the firefighters that were brought in to help fight against the Hermit's Peak-Calf Canyon Fire. 
"We've learned big lessons," Trujillo said. 
Spann agreed, saying that this is the chance to correct the mistakes that were made in 2022. 
"They say we are supposed to learn from history," Spann said. "This is our chance to do just that."
Romero pointed out that this project has been part of Las Vegas' comprehensive plan since 2018, when the plan was first developed. He said that people in Las Vegas identified this as a need long before last year's wildfires, and that the need has only been magnified further since that catastrophe. He believes that it would not only make fighting fires and training crews easier, but that it would also lead to further development of the Las Vegas airport, long identified as being underutilized, and would lead to further economic development in Las Vegas, as it would bring people from across the region to town. 
"Las Vegas is the hub of northeastern New Mexico," Romero said. "There are more resources in terms of tax funding in those other areas. This project would make a world of difference."
He added, "This is a need for this community. It is a want in other communities that just see this as a chance to get money for things they would like to build."
Romero said the governor's office is very aware of the project, as is the entire legislature, and that he hopes to see support across the state for the proposal. 
When asked whether she was in support of Las Vegas' proposal to build this facility, Lujan Grisham said, "The governor's office is always interested in expanding training opportunities for fire fighting – we are thoroughly evaluating all funding requests in order to determine what will be most beneficial for New Mexico communities."
The Optic also reached out to Rep. Ambrose Castellano, who represents San Miguel County,  for a comment on the project. However, he did not respond to the request. 
The 2023 Legislative session runs for 60 days, and it ends on March 18. The deadline for introducing new bills at the legislature is Feb. 16.