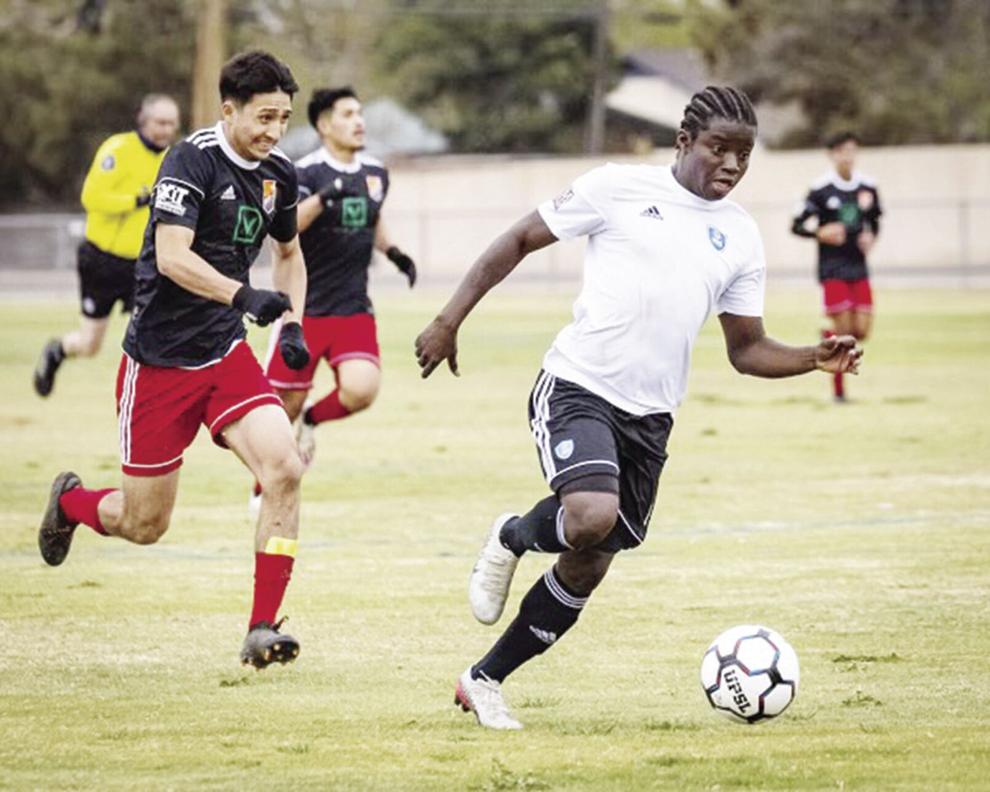 Over the weekend I caught up with Musah Doumbia, a 2020 Robertson High School graduate and former Cardinal soccer player.
Doumbia, 21, is a sophomore criminal justice major at New Mexico State University's Dona Ana Community College, where he plays club soccer. His team is first in its league.
Doumbia moved to Las Vegas in 2016 from Ghana to live with his sister-in-law, Patricia "Trish" Campbell. She took him in as a son; Doumbia never knew his father and his mother died when he was very young. He has no memory of her.
Doumbia received a five-year Viles Foundation Scholarship, which is given to students in Mora and San Miguel counties who have only one parent or no parents.
The scholarship combined with financial aid covers Doumbia's college expenses and will continue to do so when he transfers to New Mexico State in Las Cruces next year.
Foundation representative LouElla Marr-Montoya said the non-profit was very happy to award Doumbia the scholarship.
"He's probably one of the most courteous individuals I've ever met," Marr-Montoya said.
Doumbia's sisters, Mia Yara, and Amber and Cheyenne Osage also graduated from Robertson.
Las Vegas native chosen for federal internship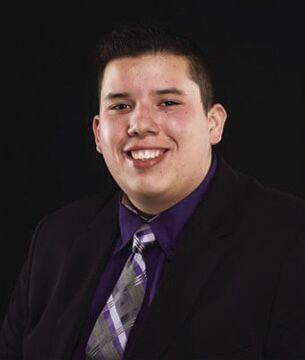 Benito Vigil, a senior at New Mexico Highlands University, did a remote internship facilitated by the Hispanic Association of Colleges and Universities.   
Double majoring in Spanish and business, Vigil did the paid internship with the Managing Executive for Small Offices with the Securities and Exchange. 
Vigil is president of the Spanish Club at Highlands, serves on the Youth Commission for the City of Las Vegas and is a past fellow of the Highlands University Legislative Leadership Fellowship. 
Aragon returns to the diamond
Former West Las Vegas baseball player Lorenzo Aragon went 3-for-3 while recently playing for Central Valley during the 2021 NABA Arizona World Series Tournament. Aragon, 38, also played second base during the game.
He served as a first-base coach during four additional games for the men's amateur baseball league.
Aragon works at Plaza Drugs, a family business owned by his parents, Eloy and Frances Aragon. Plaza Drugs is the only family, locally owned pharmacy in Las Vegas.
"We are grateful to have a business in our amazing town for over 30 years," Lorenzo Aragon said. "If it wasn't for our past and current loyal customers, I wouldn't be able to play in this baseball tournament."
Lorenzo Aragon and his wife, Rebecca, are the parents of Lily, 8, and Jacob, 1.
Comic book fun
For the Love of Vinyl & Comics Too at 167 Bridge St., Las Vegas, will give out a free comic book to anyone who come into the store between 11 a.m. and 4 p.m. this Saturday.
Popular Dry Goods to observe 75th anniversary
Popular Dry Goods at 119 Bridge St. will celebrate two anniversaries next year.
The western and work wear store will mark its 75th year in business and Dennis Lujan, who runs the store with his daughter, Brenda Manning, will mark his 60th year working there. The 77-year-old still goes to work six days a week.
Helen and Albert Jack Hillson moved to Las Vegas in 1947 and opened Popular Dry Goods.
Elizia Montoya majoring in English, communications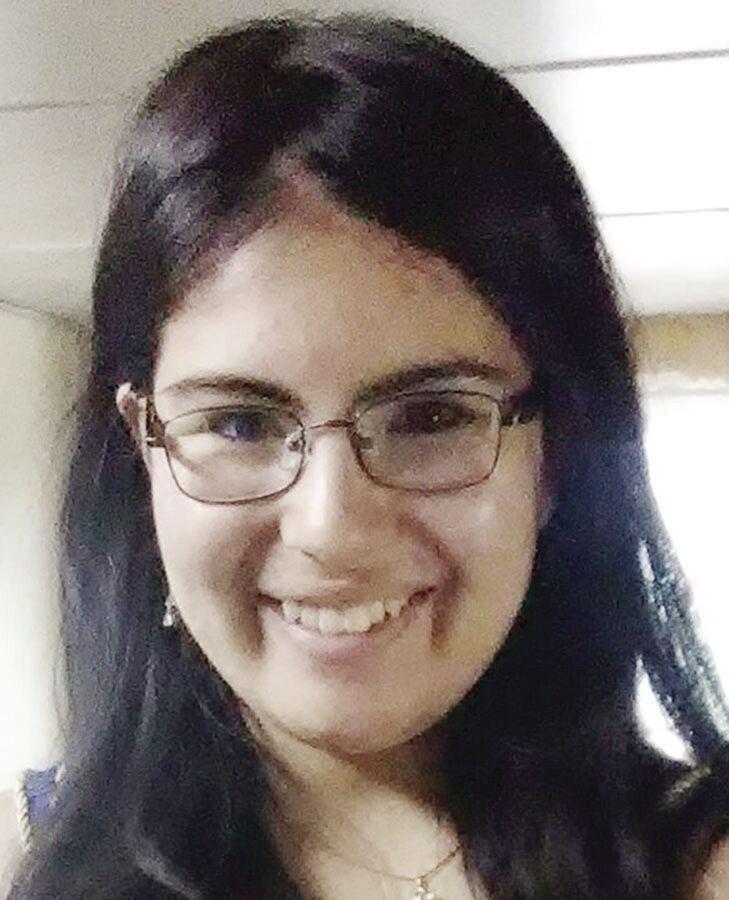 Elizia Montoya is double majoring in English with secondary licensure and communication with an emphasis in journalism at Eastern New Mexico University.
The sophomore plans to become an educator or journalist.
Born and raised in Sapello, Elizia is a member of ENMU's Educators Rising chapter and a tutor. She made the dean's list in fall 2020 and spring 2021. 
Her hobbies include reading, walking and spending time in nature and with her family. One of her biggest dreams is to remodel her family home.
Gwen Albers is a reporter with the Las Vegas Optic and can be reached at galbers@orourkemediagroup.com.