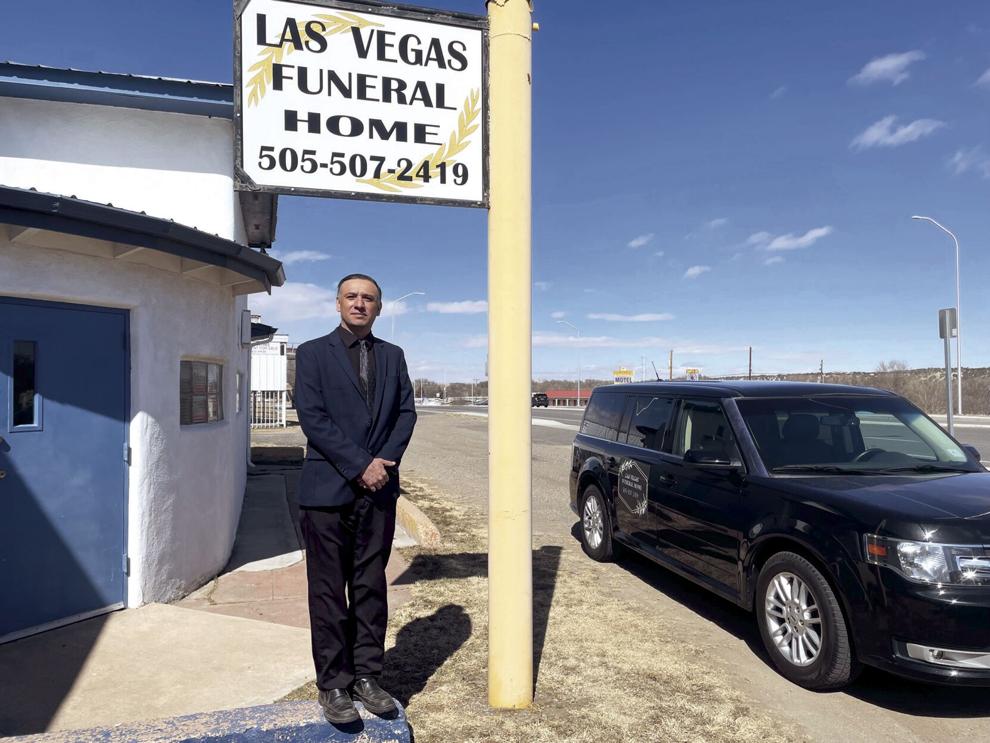 Eugene "Geno" Martinez wants nothing more than to give back to the community he loves. He worked for years for the local ambulance service, before becoming a county firefighter and later working at Nelson's Funeral Home. Now, he is taking on his biggest challenge yet, opening a funeral home of his own. 
Las Vegas Funeral Home, located on South Grand Avenue in the former home of Joe's Ringside, has been open for less than a month, but Martinez says he has experienced nothing but love and support from the community. 
"I really want the community to be more involved in what we do here," Martinez said. "This place is for them. We are 100 percent personal with everyone we deal with, because I know all our clients. I've been here my whole life."
After Nelson's Funeral Home in Las Vegas closed, Maertinez began doing work for funeral homes in Santa Fe and Albuquerque. Several of the families he had personally dealt with at Nelson's continued to contact him for services, and they would often travel to wherever he was working to deal with him directly. 
He said people began approaching him about opening his own business in Las Vegas, to ease the burden of traveling that many families experienced. He began looking into what it would take to turn that dream into a reality, and after six months of work, with the help of several people from around the community, he recently opened what he refers to as the "People's Funeral Home."
Martinez's goal is to make things as convenient as possible for the people who live in Las Vegas and the surrounding areas, while also contributing in a positive way to the local economy. He contracts catering services to local restaurants, provides flowers for services from local flower shops, and he proudly displays local artists' work for sale inside his business. 
He also said he would travel to provide his services to families who live in isolated areas, such as the ranches in the area surrounding Las Vegas. 
"We don't want families to have to worry about anything," Martinez said. "We know how stressful things can be, and if it's easier for us to come to them and avoid having to travel, we will do that."
Martinez said he personally helps people arrange services, choose a casket, purchase policies ahead of time, anything to make the process as smooth as possible. He also said he is flexible on pricing for people who may not be able to pay full price, because he does not want cost to be a factor in whether someone receives great services. 
Ultimately, Martinez is hoping the community can benefit from the services he provides. 
"I'm not trying to be a millionaire or anything like that," Martinez said. "I'm just trying to help the community in any way I can." 
He said he welcomes the people of Las Vegas to walk right into his business at any time to introduce themselves. He also welcomes families from places like Rio Rancho, Albuquerque and Pueblo, Colorado to utilize his business if they have loved ones from this area. 
"We will gladly provide services for anyone from here," Martinez said. 
Martinez lives in Las Vegas with his wife Danelle and his three children Cataleya, Gene and Miah Amor. He is the son of Gene and Lupe Martinez, both of Las Vegas. His mother-in-law, Dr. Elaine Rodriquez, is a professor at New Mexico Highlands University and has served on the City Council since 2020.