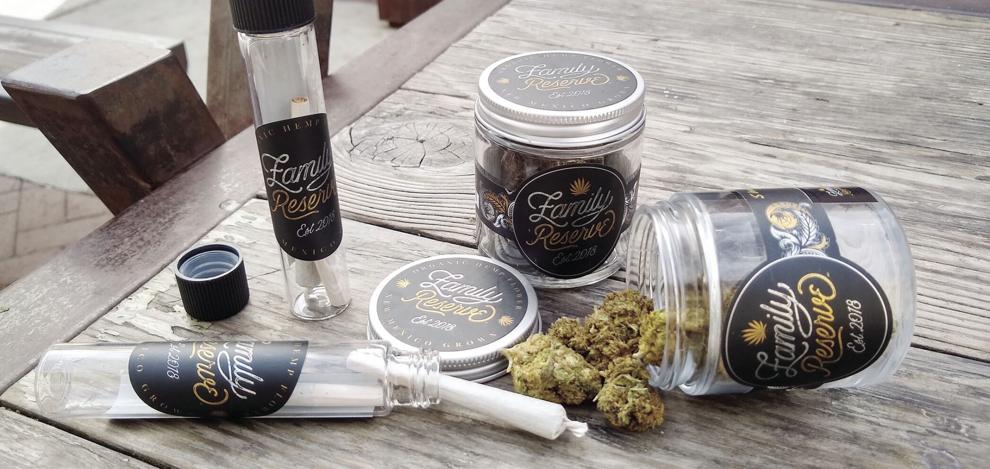 Editor's note: This is the third in a series focusing on how the Las Vegas and San Miguel economy may be affected by the legalized sale of marijuana in New Mexico come April 1.
A San Miguel County hemp researcher plans to invest $2 million to legally grow marijuana on his 13-acre farm.
John Sedillo also anticipates hiring 30 to 40 employees, starting at $18 and $20 an hour.
"They don't need to have prior cannabis (growing) experience," Sedillo said. "We like the ability (to teach them). We are already interviewing individuals."
Gov. Michelle Lujan Grisham earlier this year signed the Cannabis Regulation Act, legalizing the sale of recreational marijuana starting on April 1. According to a published report, on Sept. 1 nearly 400 companies started the process of applying for licenses, which must be issued by Jan. 1. 
Amanda Salas, director of San Miguel County Planning and Zoning, said she has spoken to nine parties interested in growing marijuana. Three obtained applications and she is working through one for Sedillo, owner of Ziawanna.
In Mora County, no one has applied to grow marijuana, said Brad Sena, planning and zoning director.
"People had inquired a while back when we weren't finished with the ordinance," Sena said. "I am a little surprised (no one has applied)."
Founder and chief executive officer for Family Help Brands, Sedillo has been commercially developing the genetics of hemp and growing it.
"We take the crop and process it into consumer package products like CBD products," he said.
CBD products provide relief for anxiety, depression, post-traumatic stress disorder and more.
"The hemp industry at large has really declined in terms of marketing saturation," he said. "For a small company, we feel it. We're really dedicated to a high level of quality versus how many units of our product can we get out the door as cheaply as possible."
With adult-use cannabis, Sedillo is not focused on large-scale production, but on the craft of creating premium quality.
"When it comes time to farming marijuana, we will be scaling down our (hemp) operations and will be at the highest plant count," he said.
Beginning in February, Ziawanna plans to grow 8,000 plants, using indoor facilities and greenhouses. The farm has water rights to irrigate.
"Once harvested, our plan is to open one dispensary initially and really just make sure we feel we are doing a good job with that part of the business," Sedillo said. "We do have several other locations identified and would deploy one to two dispensaries a year."
Some dispensaries are expected to be located in San Miguel County because both Sedillo and his unnamed partner live here.
"Without a doubt, we will be in Las Vegas," he said.
If interested in working for Ziawanna, email info@ziawanna.com.