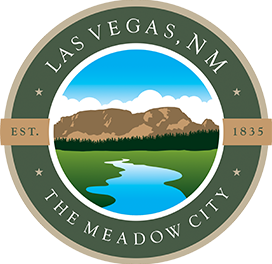 Mayor Louie Trujillo on Friday signed an executive order limiting public access to all City of Las Vegas buildings to 50 percent of each building's maximum capacity. The order does not apply to area school buildings.
"The public's really concerned about the high number of positive cases, and I think the public needed to know that we were looking at it seriously," Trujillo said. "We all decided that we would put out a message ahead of the holiday weekend, just to let the public know we're all thinking about it; we're all concerned about it."
Public schools in Las Vegas, as well as NMHU, remain at regular capacity. Trujillo said parents and students should contact their school for questions on possible changes to capacity restrictions and other coronavirus procedures.
The one-page executive order sent to the Optic just before 6 p.m. Friday orders Las Vegas residents and visitors to continue to comply with federal and state COVID-19 mandates, and recommends area businesses reduce capacity in shops and restaurants.
"It's just a recommendation. It's not anything we're going to be enforcing," Trujillo said. "We wanted to let the public know that we weren't just lying around and taking the data for what it is, but we're actually being proactive."
Trujillo said that during meetings with school officials, they determined that San Miguel County was testing a higher number of people than surrounding areas, and he believes this increase in testing has led to the detection of more positive cases.
"What's different from last year is that schools are in session," Trujillo said. "With all the testing opportunities that are happening in the community, then of course we're going to get positive results. We're bound to."
Data provided by the New Mexico Department of Health shows that as of Friday, 65,833 total coronavirus tests had been administered in San Miguel County. With an estimated population of 27,277 people, that's enough for every person in the county to have been tested more than two times.
By contrast, in nearby Los Alamos County, which has an estimated population of 19,369, officials have administered 30,655 tests. That equates to fewer than two tests per each person.
Under the new executive order, the public's access to city buildings could be restricted, including access to city council meetings. However, for now, meetings will still be conducted in person, according to Trujillo, but those wanting to attend may have to watch a livestream on the city's YouTube page.
Even with the capacity limit in place, Trujillo said no city employees will be working from home. Access to public buildings is the only new restriction under the executive order, but Trujillo said his administration will continue to re-evaluate restrictions as they receive data from state and county health officials.
"We do have local authority, and if we have to, we'll revert to more strict guidelines," Trujillo said. "We are concerned about the data that's coming in, and we are working on things, and not just letting this go."