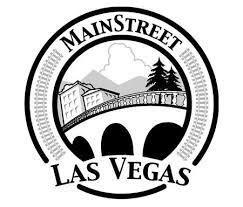 Late last week, Mainstreet de Las Vegas was awarded a $102,000 grant to help startup businesses in Las Vegas get on their feet. 
The grant was awarded by the United States Department of Agriculture as a Rural Business Development Grant (RBDG), which is a competitive grant designed to support targeted technical assistance, training, and other activities leading to the development or expansion of small and emerging private businesses in rural areas with fewer than 50 employees and less than $1 million in gross revenues.
The grant will go to six local businesses that have either recently opened or are in the process of opening in Las Vegas. They are: The Prairie Hill Café, Auntie's Tiendita & BBQ, LV Crush Apple Juicing, Recirculate Glass Crushing & Recycling, Las Vegas Food Truck Park, and Unity Orchard.
The funds will be divided between the projects for their specific needs. The exact amount each business will receive was not disclosed in the announcement by New Mexico MainStreet.