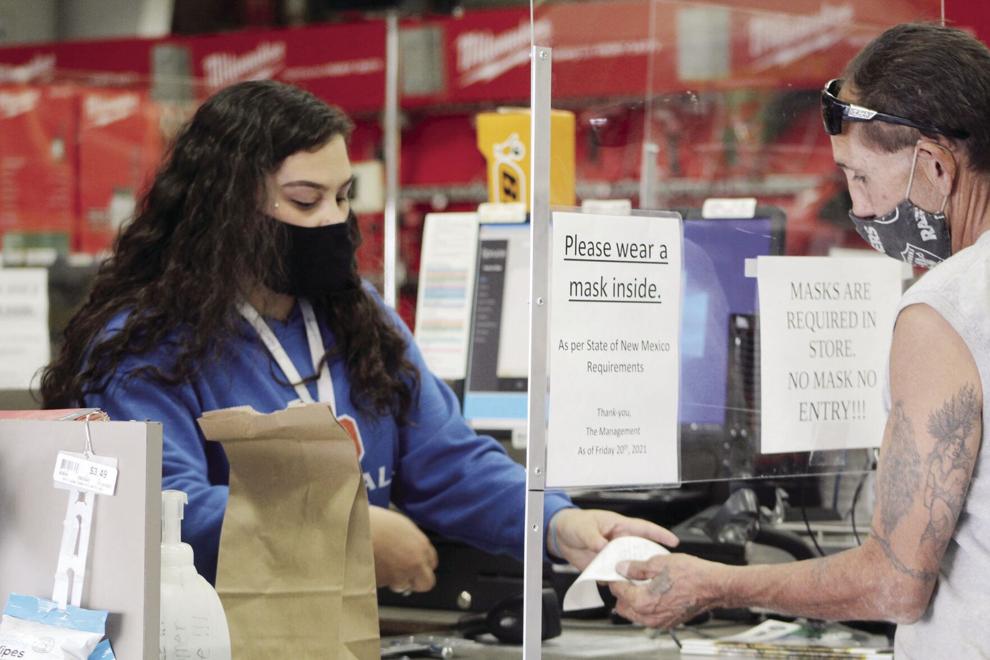 Mike Wilson struggles to find employees for the hardware store he manages in Las Vegas.
"It doesn't seem like anyone wants to work," said Wilson, store director for the Hacienda at 2613 7th St., where pay starts at $11.50 an hour, a recent increase from around $9 an hour.
Wilson blames it on the government "giving free money," referring to unemployment benefits offered during the COVID pandemic.
Stacy Johnston, acting public information officer for the state Department of Workforce Solutions, said it's hard to pinpoint the reason for the worker shortage, but expects more people will begin looking for jobs.
"People are coming off federal pandemic insurance benefits," said Johnston, noting the COVID payments ended on Sept. 4.
"Hopefully, we will see those jobs getting recruited (filled) more rapidly," she said.
New Mexico offers unemployment for 26 weeks; recipients must be looking and available for work, Johnston said.
As for Hacienda, the store employs 25 to 30 part- and full-time workers and has three open positions, Wilson said. He posts openings in the store and gets most of his applicants from walk-ins. Wilson also works with the Department of Workforce Solutions.
"We're also planning on putting flyers on bulletin boards at (New Mexico) Highlands (University), Luna (Community College) and the high schools," he said.
Keeping workers is also challenging.
"Usually, all of a sudden they just start calling in sick and you know you're going to lose them," Wilson said.
Full-time workers receive health insurance and Hacienda is working on a retirement plan, he said.
At Super 8 at 2029 N. Grand Ave., manager Rosemary Sanchez is offering $200 to new employees after 90 days on the job.
"We've been (struggling) the last six months to get applications," said Sanchez, who is paying between $11 and $12 an hour for housekeepers.
 "Usually as soon as we post (openings), we get an influx of applications," she said. "In the last four to five months, we haven't been seeing it."
At the nearby Days Inn, assistant manager Christina Lemos is looking for two front desk agents. The positions pay $11 an hour, up from $9 an hour.
"It's very difficult to find applicants," Lemos said.
New Mexico's minimum wage increased to $10.50 an hour in January, up from $9 an hour.