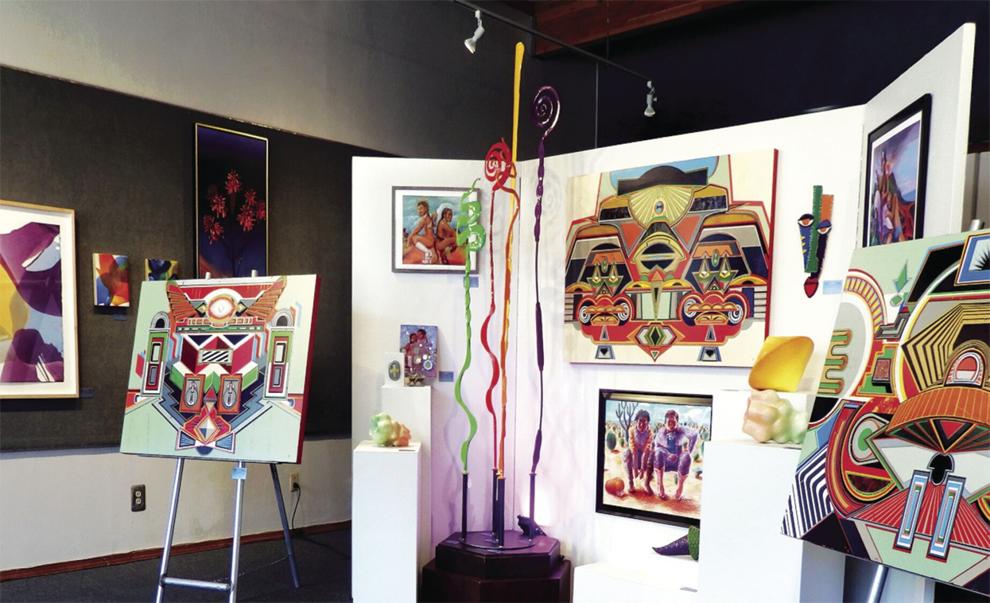 For the first time in 16 months, the Las Vegas Arts Council's Gallery 140, at 140 Bridge Street, is again fully open for visitors. 
"It's very exciting," said Susie Tsyitee, the Arts Council Executive Director. "We're already seeing an increase daily in visitors to the gallery!" 
Currently, through July, the theme is Local Color, exhibiting works by San Miguel County residents in virtually all mediums imaginable, including paint, pencil, ink, ceramic, steel, wood, print, mosaic, and collage. 
Exhibition Curator K. Dawne Holmes, an Arts Council Board member and herself a nationally recognized artist, has assembled an outstanding collection of some of the best creative work that San Miguel County has to offer. 
"After such a trying year, everyone is invited to Gallery 140 to celebrate the joy, and the passion, and perseverance of our artists, and share our love for our wonderful home and the talented people we're fortunate to call our family and neighbors, while we begin bouncing back and regaining normal lives," she said.
FACTOIDS:
Twenty artists – over sixty works. All artists from San Miguel County
Curated by K. Dawne Holmes
Gallery 140 is at 140 Bridge St. Las Vegas, NM
Hours: 1-4 p.m. Tuesday through Saturday
Meet the Artists Reception on Saturday, July 24 from 5-7 p.m. 
Local Color will continue in Gallery 140 through July 31, 2021.