A former Nashville couple has purchased an historic Las Vegas building for art and music studios, retail space and living quarters.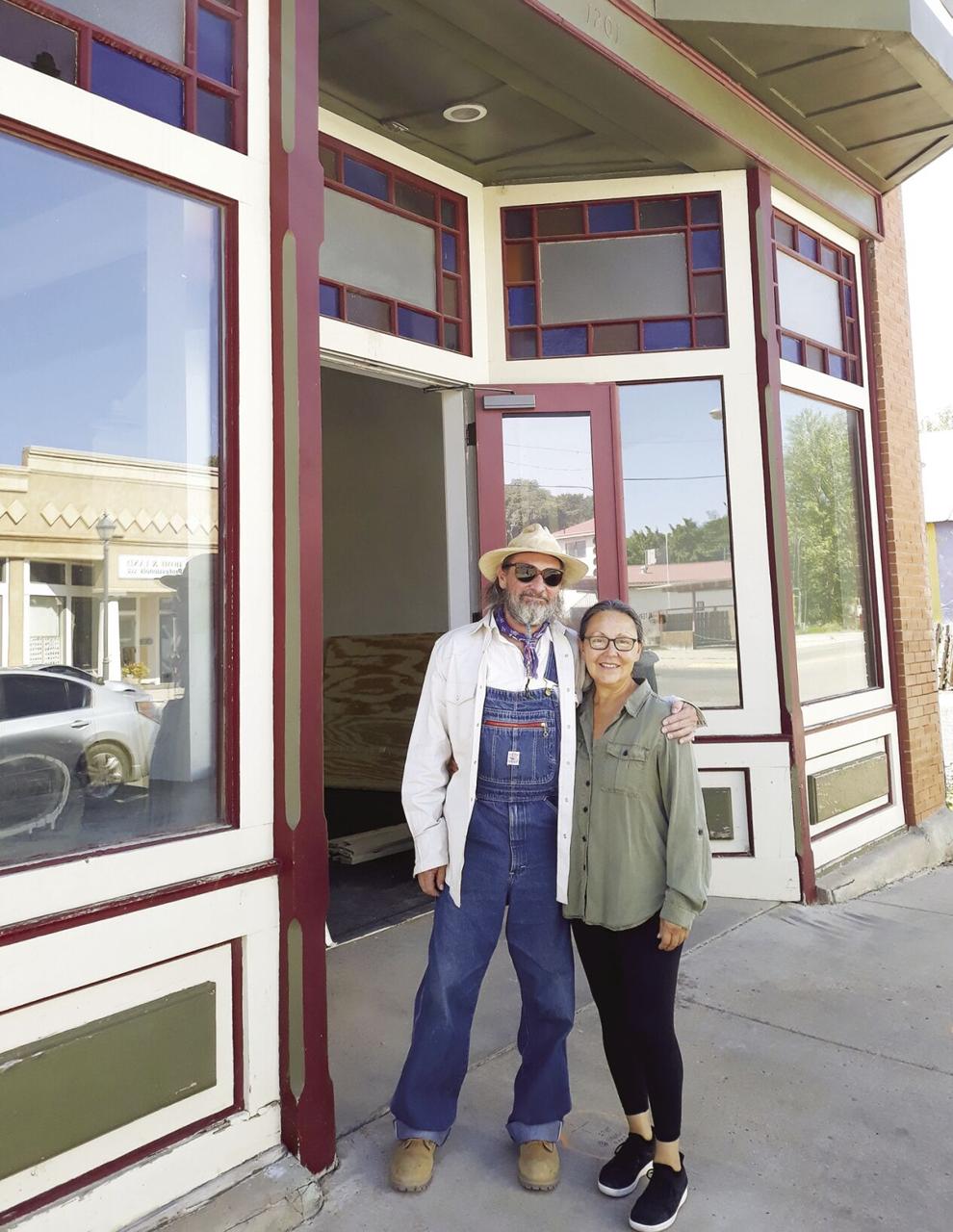 Julie Sola, 57, and her husband, Mark Webb, 64, purchased the building across from Leo's Glass at 12th Street and National Avenue from Southwest Bank. Sola is a printmaker who once toured and handled wardrobes for superstars like Rod Stewart, KISS, Madonna and Lady Gaga. Webb is a musician, who performed with well-known American singer-songwriters David Olney and Richard Dobson, and Idaho icon Pinto Bennett.
Sola's mother is from Artesia and now lives in Santa Fe, where Sola and Webb moved four months ago. They searched for a building in Santa Fe for their business, but couldn't find anything affordable or available.
"Las Vegas was a place we would drive to and spend the night at the Plaza (Hotel), and wander around," she said about their past trips to New Mexico. "We never thought about moving here."
They initially looked at the Calumet building on Sixth Street and then found the building they purchased. Constructed by U.S. Deputy Marshall N.T. Cordova and J.G. Montano, the building later served as a store and warehouse for a wool company, according to a plaque on the front outside wall.
"We walked in and fell in love," Sola said. "We put an offer on it and it was accepted."
Las Vegas contractor Jordan Grimm, owner of Grimm LLC who renovated the historic La Castaneda hotel, is remodeling the building.They hope to have an open house after Thanksgiving.
Sola owns and operates Fat Crow Press, which specializes in design and illustration. Much of her work is influenced by her years of working for Hatch Show Print, a 140-year-old letterpress shop in the Country Music Hall of Fame in Nashville.
Everything starts as a drawing, which is transferred to linoleum and then carved and printed. The prints are used for things like home goods, including lamp shades, pillows and tables.
Sola will have a working studio, offer adult classes and free classes for children 5 to 15 years old, and feature the works of other artists including woodworking, pottery, jewelry and printmaking.
Webb will have a music studio in the basement of the
building.
If interested in displaying artwork at the studio, Sola can be reached at juliemsola@yahoo.com.