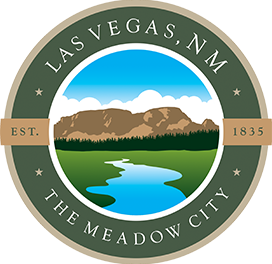 The Las Vegas City Council Monday approved Mainstreet de Las Vegas' 2022 contract, which will allow the organization to continue operating at full capacity. 
The $30,000 contract between the city and Mainstreet requires the non-profit group to complete several projects between now and June 30. 
That includes:
•Installing wayfinding signs around Las Vegas leading to the Railroad District on Grand Avenue and the Plaza Park/Bridge Street area. 
•Reactivating Las Vegas' Arts and Culture District by coordinating gallery openings and promoting local artists. 
•Develop and implement a plan for the proper management of the garbage cans, trees, flowerboxes.
•Getting a community garden operational.
In addition, Mainstreet agreed to finish incomplete projects from the 2021 contract due to the COVID-19 pandemic. The city council said that failure to complete those projects could lead to termination of the new contract. 
As part of the new contract, Mainstreet de Las Vegas will present quarterly reports to the city council and also present evidence of their progress on projects, including sign-in sheets for events, photos of projects and minutes from organizational meetings. City manager Leo Maestas will then have 30 days to verify the information provided. 
"There will be tangible proof for every project we complete," Mainstreet de Las Vegas Vice President Stella Burciaga said. 
Although the first quarter of the contract ends on Sept. 30, Mainstreet will receive its full payment, as the contract is effective retroactive to July 1. Mainstreet's leadership initially submitted its new contract to the city's Community Development department in mid-June. However, it was not presented to the city council until August, which led to several delays in the process when the contract was initially rejected.
The organization's parent organization and primary funding source, New Mexico Mainstreet, will be in Las Vegas next week to complete this year's accreditation process. The Las Vegas group's main focus right now is completing the "Great Blocks" project, which is focused on infrastructure improvements along Railroad Avenue and East Lincoln Street. The project has a total cost of $2.2 million. So far, the organization has been awarded $550,000 through state grants.
Mainstreet de Las Vegas is expected to present its first quarterly report to the city council at its first meeting in October.