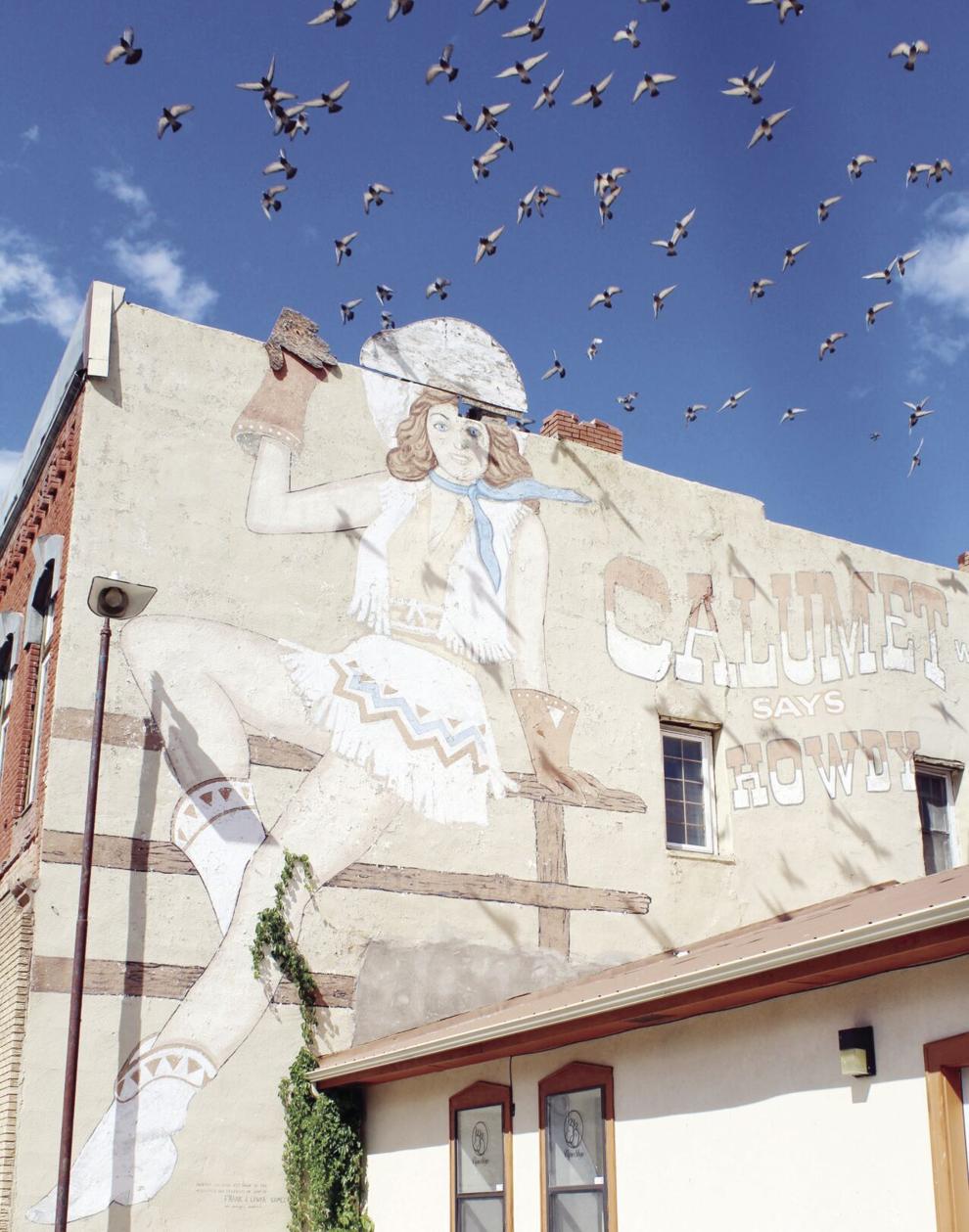 Las Vegas' Calumet Cowgirl is expected to get a facelift.
"I love movies, I love art and the fact that I could buy an historic building that has an iconic piece of art on the side of it is exciting," said Josephine McDonough, an Atlanta fine arts dealer who recently purchased the building at 512 Sixth St.
"The Calumet Cow girl will be brought back to all of her glory," McDonough said.
The mural was painted on the side of the building for the 1984 war film Red Dawn starring Patrick Swayze. Set in Calumet, Colorado, the movie was shot in and around Las Vegas.
Frank and Lynda Gomez tried to sell the building for six years, said Kathryn Cozad, associate broker with Rocky Mountain Real Estate in Las Vegas.
"In my opinion it was just waiting for the right person who could see the potential, and who was willing to do the work to renovate and restore it," Cozad said.
McDonough sees a lot of potential in the building.
"I'm excited about the possibilities and feel like the antique business is really picking up in Las Vegas," she said. "Plus it's only an hour from Santa Fe and an hour from Taos."
Owner of McDonough Fine Art in Atlanta, she also owns Josephine's Emporium in the Smoky Mountain town of Cashiers, North Carolina, McDonough deals in antiques, fine art and framing. From 1986 to 1991, she ran an art gallery in Santa Fe and fell in love with New Mexico's dry climate and high altitude.
She also discovered Las Vegas during that time.
"I was fascinated with the architecture and it was a little different than the typical New Mexico town," McDonough said. "It has the plaza and everyone goes to Charlie's Spic & Span. I have quite a few coffee mugs from there."
When she found the Calumet building, McDonough liked it for its storefront, upstairs apartment and backyard.
"It doesn't really need everything done to it," she said.
McDonough would like to operate an antique print and map gallery and feature local artwork. She also would like to offer an artist in-residence program.
McDonough plans to travel here in December to meet with an architect and anticipates a spring opening.