Project features upgraded roads, utilities and crosswalks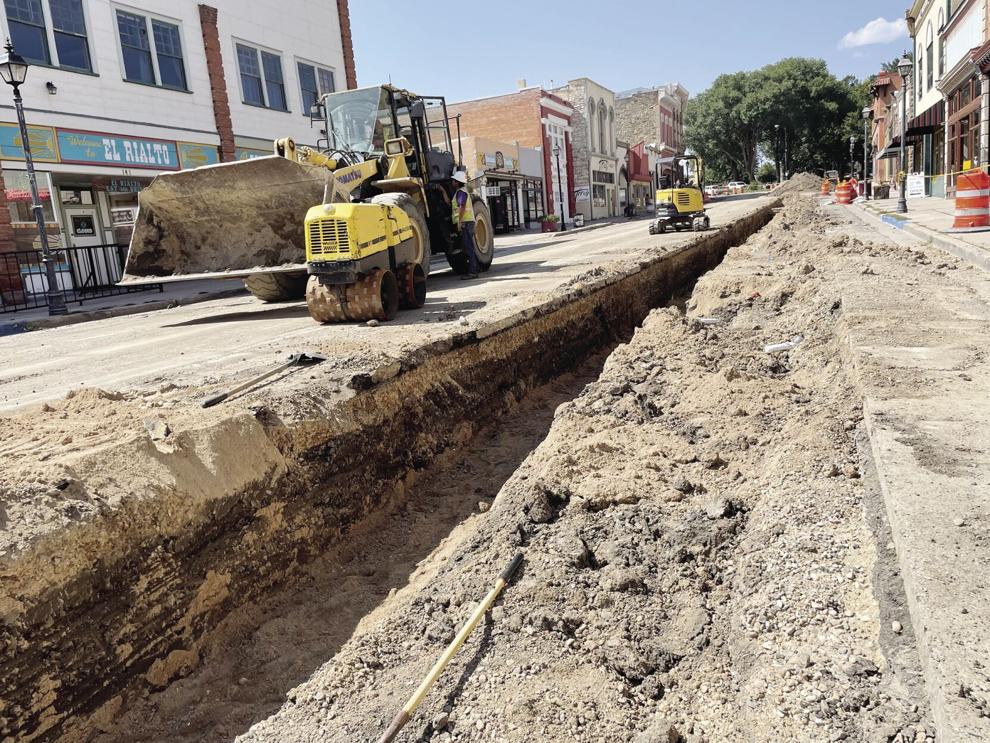 Construction that has impacted the area in and around Bridge Street and Plaza Park is expected to continue into the early part of 2022, but features several significant upgrades that local residents and businesses will enjoy for years to come. 
Ground was officially broken on the Bridge Street project in mid-July, but had been in the works long before that. The City of Las Vegas began planning for an extensive repaving project in the area more than three years ago, and was ultimately awarded $1.6 million to complete the project in November 2019. 
In addition to Bridge Street and Plaza Park, side roads such as Hotsprings, South Pacific, North Gonzales, South Gonzales and Paseo De Las Esquelas were also included in the plans.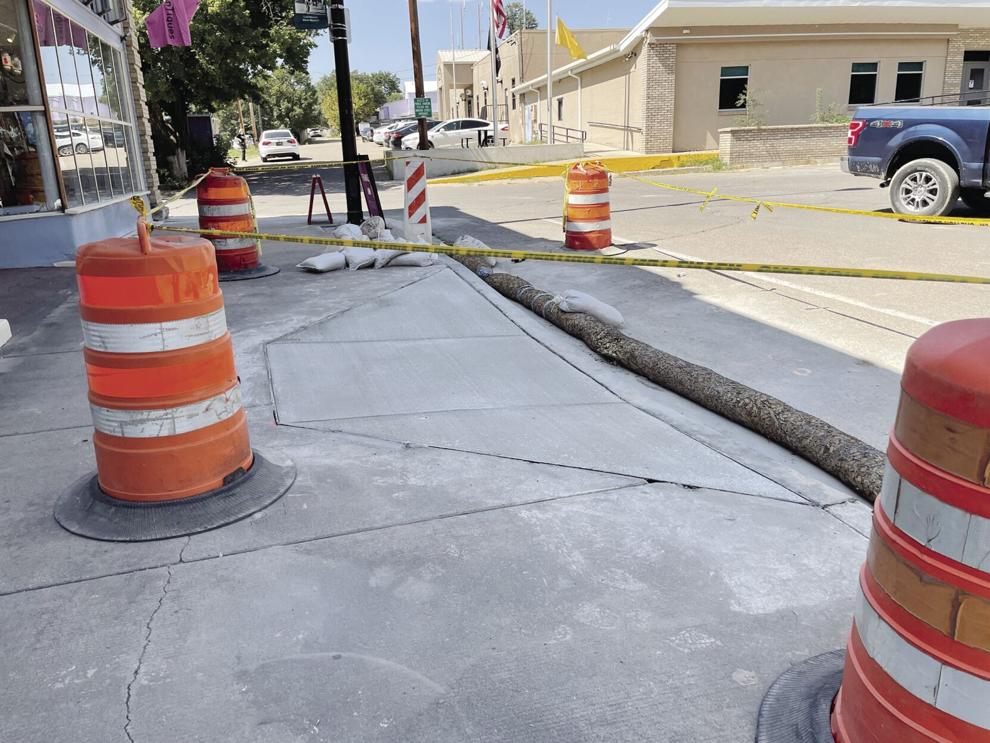 All roadways will be repaved, all ramps and sidewalks will be brought up to current Americans with Disabilities Act standards, and outdated utility lines will be replaced. Those utilities include sewer, water and gas lines. New services will be provided to the businesses on those lines as well. 
"Any time we do a road project in the area, we want to address everything that may need to be fixed, including utilities in the area as well as anything that may need to be done to the sidewalks to comply with ADA," Utilities Director Maria Gilvarry said. 
Local residents have had to use alternate routes during the construction, which has caused Bridge Street to be closed four days a week over the past several weeks. City officials say these kinds of inconveniences will continue throughout the project, but that businesses remain open, with the city assisting them as much as they can. The parking lot on Valencia Street behind several businesses on Bridge Street remains open, and additional parking lots near the Plaza have been made available for public use, thanks to West Las Vegas Schools and Our Lady of Sorrows Church. The city has also kept the sidewalks open in an attempt to help local business owners. 
According to Gilvarry, the contractors have 180 days to complete the road work after breaking ground. That timeline ends in January 2022. However, depending on weather and other delays outside their control, extensions could be granted. 
Timeline of project
After the idea for the project was developed by the city, they submitted the project for state funding, and were awarded $1.6 million from the NMDOT Transportation Project Fund in November 2019. 
Official design for the project began in the early part of 2020. Progress was slowed by the COVID-19 pandemic, which began in March 2020. After the delay, the city began meeting with local merchants that would be affected in the Bridge Street and Plaza Park area in October 2020 using video conferencing. 
According to Gilvarry, the local business owners brought several good ideas to the table at these meetings they would have liked to see. Though some of these ideas could not be implemented due to being outside the scope of work of the project, other ideas, such as the raised crosswalks that will now be installed, were incorporated. 
NMDOT and the Citizens Committee for Historic Preservation received the final plans in early 2021, and the plans were finalized in April 2021. 
After the bidding process was organized, bids for the project opened on July 1, and the project was awarded to Hays Plumbing on July 7. Due to a requirement from NMDOT for ground to be broken no later than July 19, construction began on July 13. 
ADA Challenges and Delays
One of the biggest challenges that has come up through the project is attempting to get all 44 crosswalks and ramps inside the project area up to ADA compliance, which is required since this is an NMDOT project.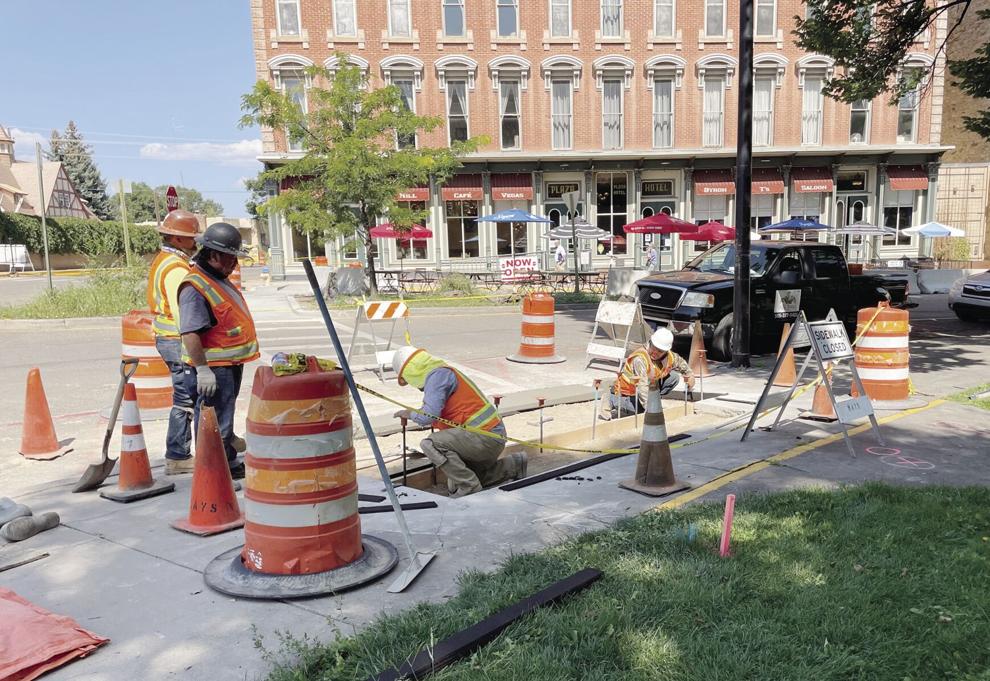 Ordinarily this would not be a problem. However, according to Gilvarry, Plaza Park is on a slope, as steep as four degrees or more in some places. This makes it difficult, or even impossible in some cases, to build ramps that exactly meet ADA compliance. 
"I like to think about it like San Francisco," Gilvarry said. "It is impossible to build level ramps there because of how the city is designed, so instead you have to get the ramps as close to compliance as possible."
ADA allows for some variances to allow for the "existing environment," but those variances must be approved by NMDOT before being installed. 
Once the project began, submitting for the necessary variances caused a delay, which coincided with a delay caused by a need for a variance in plans on Bridge Street to work around a water line that was at an unexpected angle. 
Though the contractors attempted to keep their staff working while they waited on approvals, there was more than a week when no physical work was being done, which caused some frustration among local residents. 
"The engineer doesn't want to put something in place without having the proper approval," Gilvarry said. "If it wasn't approved they would have had to redo everything."
Work is back underway following those delays, and Gilvarry said the engineers are expected to be able to make that time up in other areas. However, asking for a two-week extension due to those issues is possible. 
Though Gilvarry acknowledges that the construction has been, and will continue to be, inconvenient for local businesses and residents, she believes the final results will be worth the temporary headache.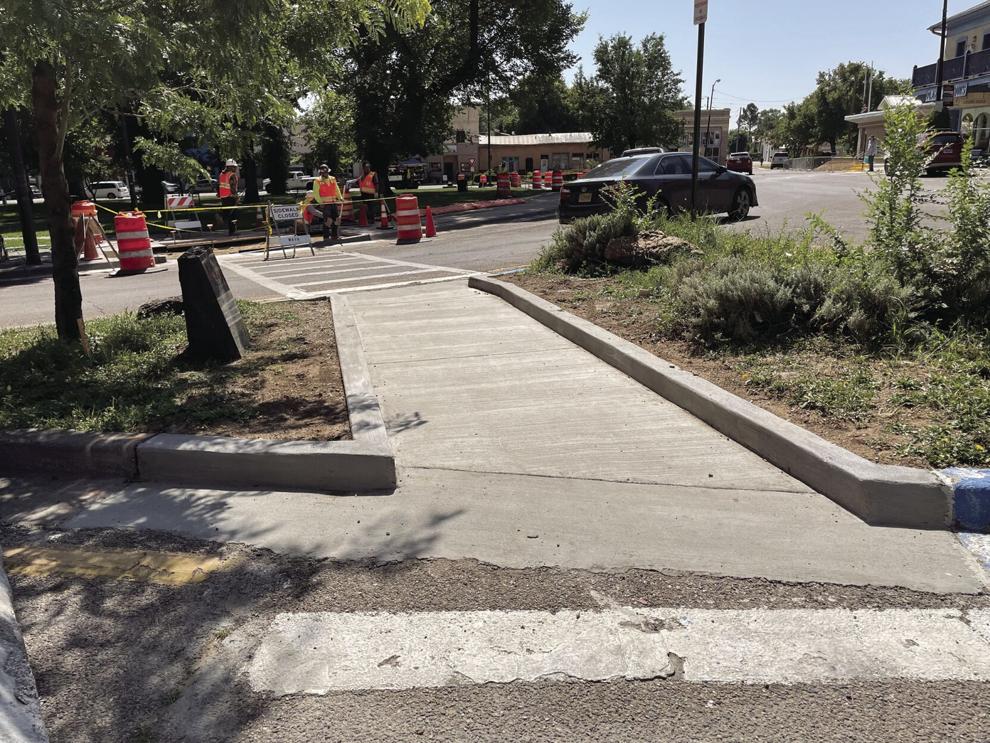 In addition to the new roadways, locals will have access to new crosswalks in the Plaza area, including new crosswalks across the islands in Plaza Park that previously were not ADA compliant. Future experiences at events in Plaza Park will also be better, with electricity and water lines in the park being improved to avoid issues that have popped up in the past. 
GIlvarry encouraged everyone to continue supporting local businesses however they can throughout this time, and reminded everyone that this process is only temporary. 
"We know this construction is inconvenient for everyone, but we believe the final result will be great," she said.